Don't miss out on the great deals...
select styles of Kimono's are 50% off the regular price
select dresses are $45 and $55 (styles vary by location)
more markdown...
Some people are compelled by all things bold; does that make the rest of us just plain old beautiful? :) In fashion bold doesn't necessarily mean gaudy, loud or extravagant. It can mean bright, different or stand out style. I'm ok with fitting into either category, thank you very much! So, which is it, are you bold...or beautiful...or maybe you're AMBI? ...BOLD-IFUL!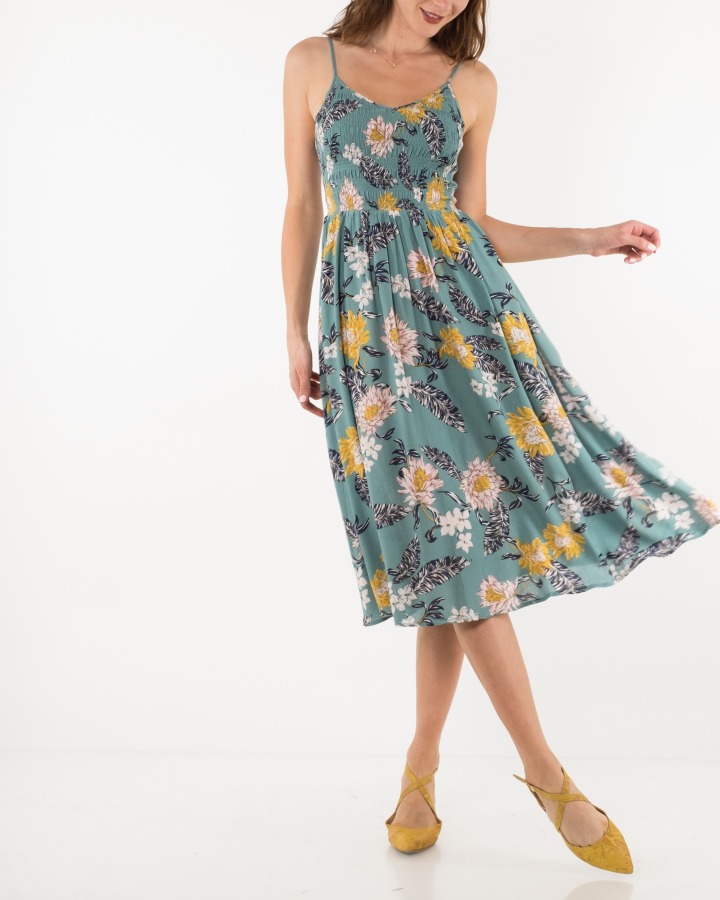 This beautiful little dress from the front of the email, really...everyone should have in their summer wardrobe. The shirring on the bodice makes it super comfortable for nearly any size chest, a flowey skirt just below knee level and a pleasant floral pattern. And when August moves into September, a bit cooler, adding a jean jacket makes it a lovely combo.
I think I'd file these two tops in beautiful file! Well, no, you'd not want to file them anywhere, you'd want to wear them, maybe to a garden party.
While this might not be red patent leather or rose gold embossed embroidery....it's certainly a fearless, unique design. An artistic deconstructed look that boldly says...HERE I AM! The top, a linen composition, so needed, so now! It's partner, the bottom, which invites free, lively movements, is also linen.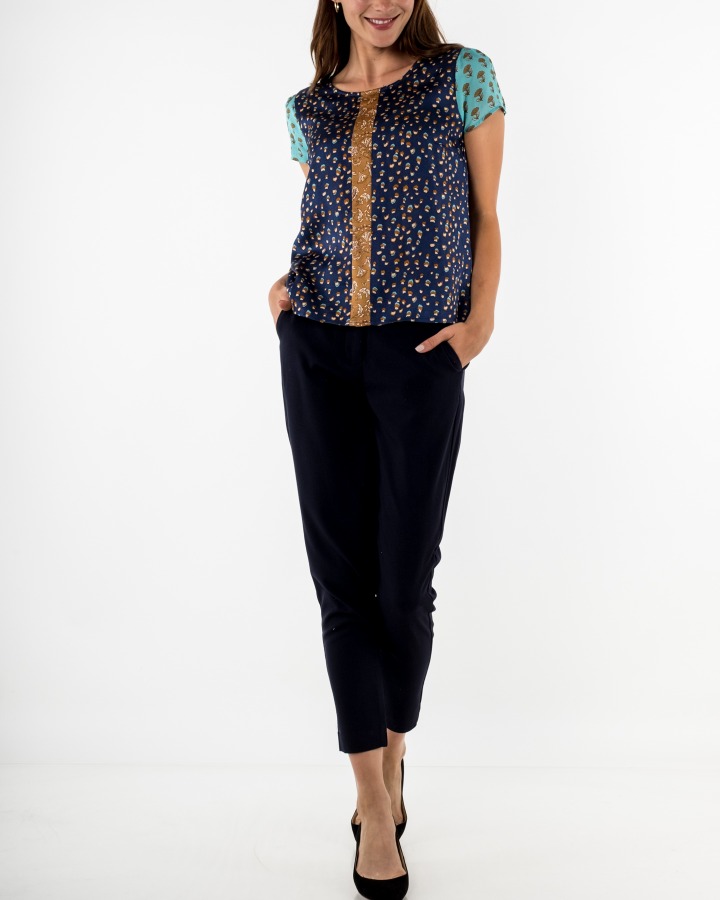 This is a gorgeous little mixed pattern transitional piece. Lighthearted enough for now with some great warm autumn shades for the pallet of the fall.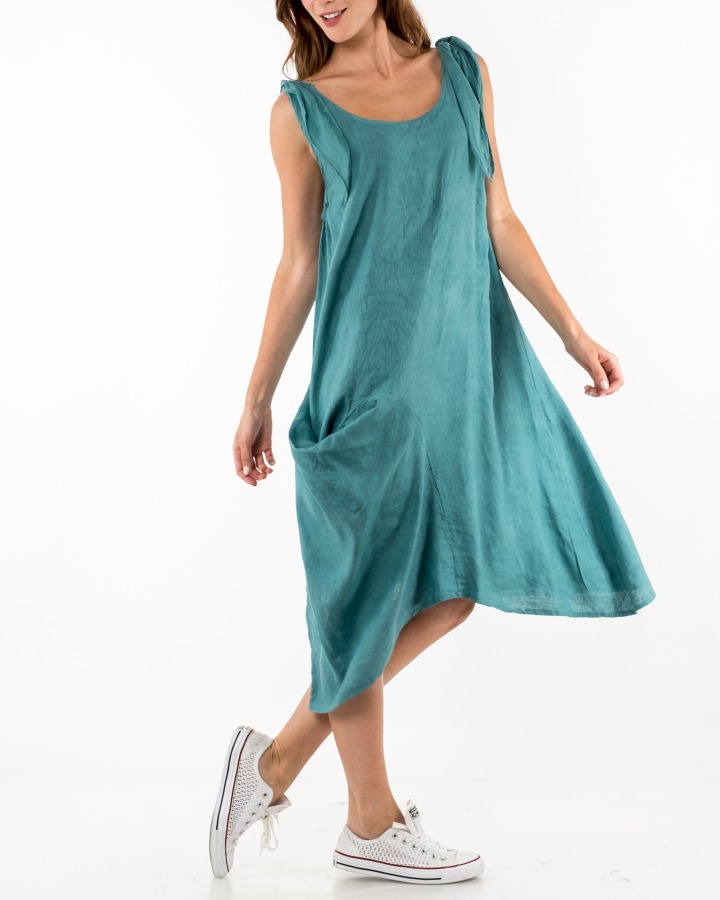 The hue of this dress (think...shades of a mirrored lake)is far from bold,but, it's design is certainly conspicuous, however, also practical. Note the oversized pocket and adjustable shoulder ties. All the while being it's breezy, linen self! Because you know, we are so not finished with summer, not even close.
It's clearly ok to be both bold and beautiful but they're not like Mary Kate and Ashley Olsen...they're not twins, not always together! We all have that one bold friend who wears what's most garish (gosh, maybe that's me) or that stunning friend who can stop traffic in the middle of Swindon's roundabout. I've thought about this as I put on the boldest, darkest eyeliner...(gee, if I put this on for me, curious that I can't even see it unless I look in a mirror). Maybe just maybe it's ok to be bold in ones head or memory. Bold is in the 'mind' of the be-bolder!
Yours in Fashion passion...
"Be bold and beautiful they say, because confidence is the best beauty you can be!"~ Anmol