How do you walk the line between professional and fashionable? It can seem like a difficult trick to master, but every woman should be able look and feel amazing, regardless of their work environment. Suiting is the appropriate choice for most office settings, but the thought of wearing the same old thing day in and day out is almost enough to put this blogger back to sleep.
With that in mind, let's talk about contemporary office options that will make you stand out at work for all the right reasons.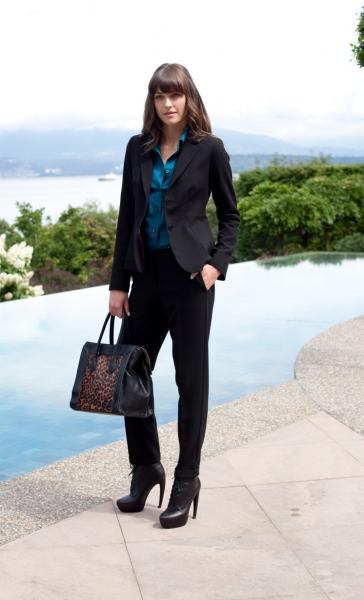 While it is important to look well put-together and professional in a work setting, you don't want to lose sight of your own unique personality while doing so. So yeah, do try a nicely tailored suit, but pair it with a blouse in your favourite jewel tone. And update the look with a pair of modern tapered dress pants, as seen above (I may or may not be wearing these pants right now and can vouch for their major comfort factor).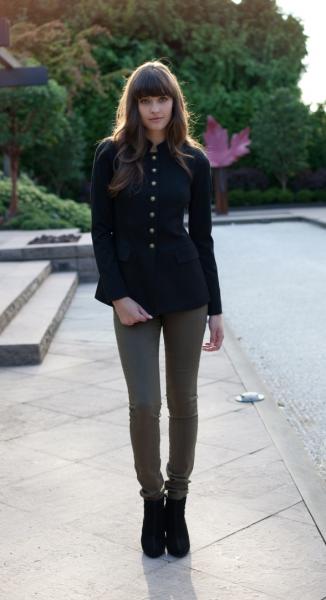 If you do happen to work in a more creative or relaxed environment, you can still tailor the rules of suiting for your needs. The military-style jacket was captured adopted by women as early as the late Victorian era, and hasn't ever really left the style scene since. The classic tailoring and simple chicness have secured it as one of fashion's most iconic pieces. For the office, finish the look off with a pair of skinny jeans and either pumps or boots (we'll let the weather dictate that one).

And now for something special! If you subscribe to Plum's E-News, you've received our exclusive Fall 2012 coupon. But did you know that if you share the coupon with your friends you'll also be entered to win a $200 Gift Card?
You can read all the details by clicking here!
And finally, I want to know, how do you walk the line between professional and fashionable? You can leave me a comment here, on our Facebook page, or tweet me @Plum Clothing!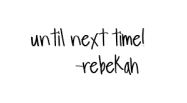 ... read the full post and reader comments