Perhaps you're not partial to cross country skiing, hours of shoveling or making snow angels; possibly you enjoy the indoor sports....you know, reading books, watching movies or dancing around the living room to 80's music (oops that's me). Really what are some of your indoor passions? Do you knit, wood carve, bake or paint? This is an excellent time to dive into your passions, start a new project or finish an old one. Or...dare I say, maybe it's just watching YouTube video's of strange animal friendships or...shopping...let me help feed that passion (the latter)...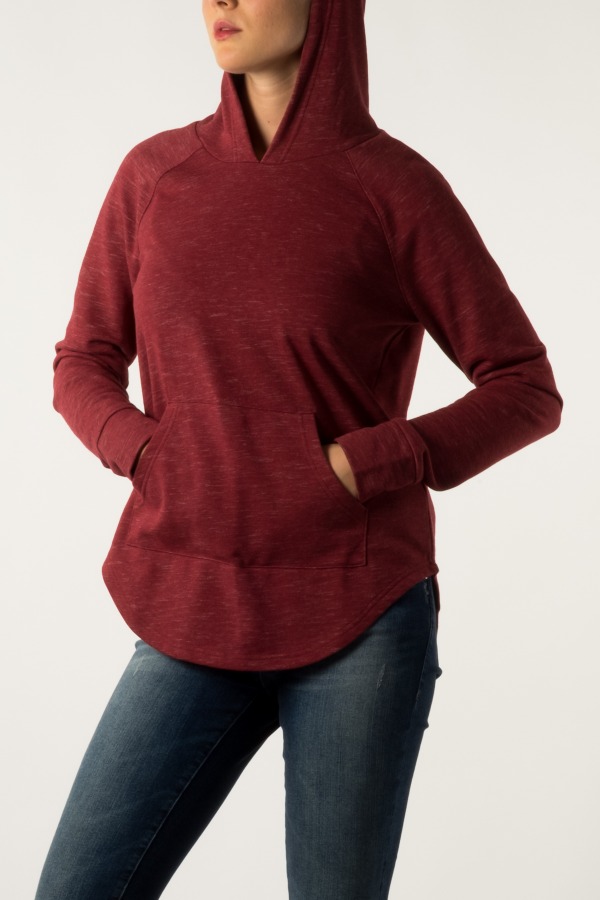 Well, you can cozy up to something other than a boyfriend or dog....how about a sweatshirt and a hot cocoa (or wine)....accompanied by an old black and white film....you see, January is good for something.
Plum hooded sweatshirt (burgundy, charcoal or teal) was $72 now $29 (purchase instore only)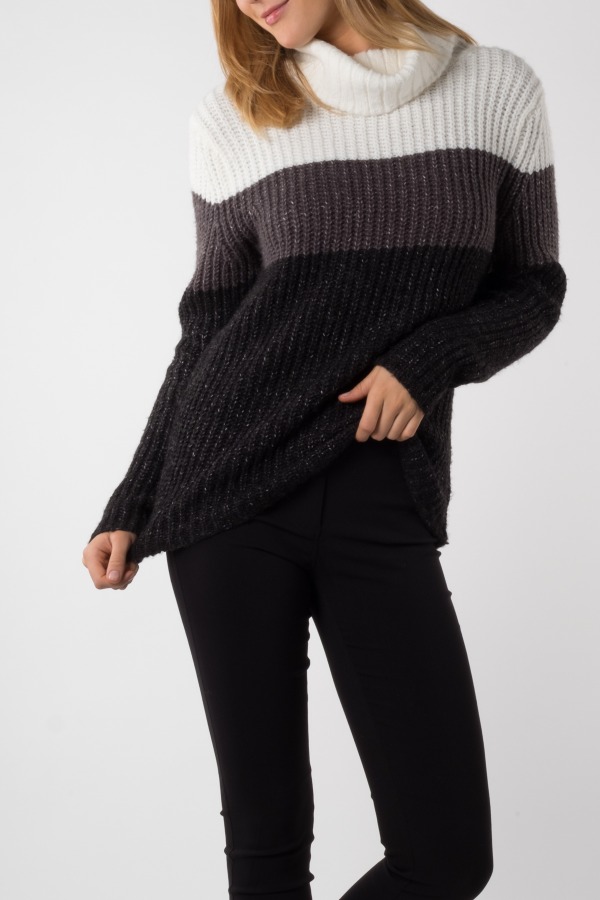 I think this is a particularly scrumptious sweater. I realize it lacks vibrancy with it's black, white and grey palette...but that's where your bright red lipstick comes in. All 3 colours will ultimately match any other colour. And the winter white next to your face, helps brighten your complexion.
Kersh tricolor turtleneck sweater (tricolor) was $84 now $42 (purchase instore only)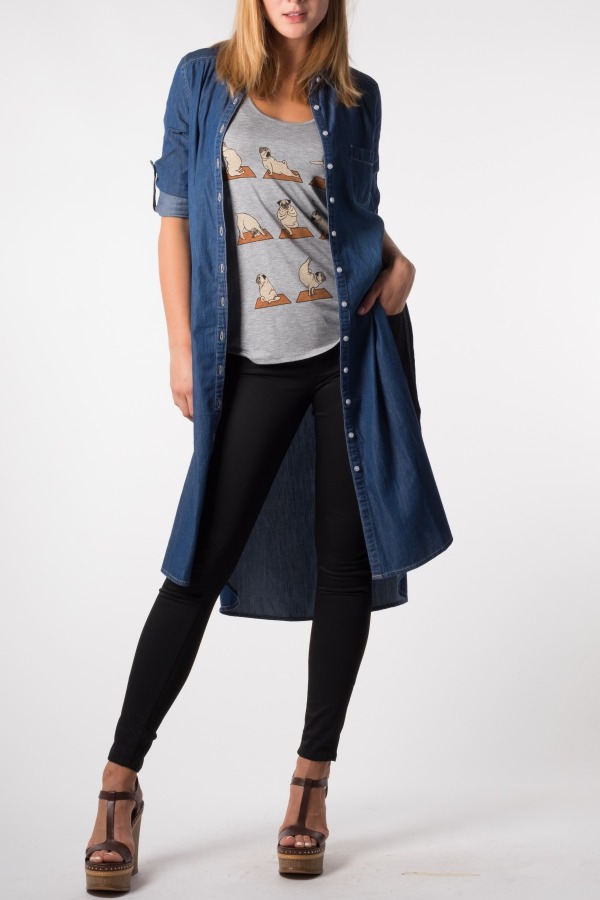 I love this for it's ability to transform. From a dress to a tunic to a coat. Wear it buttoned up and belted or open (as above) or over a dress. Lots of ways to make this work.
JW long sleeve side slit denim dress (dark or light denim) was $89 now $25 (purchase instore only)
What to wear with your 'crazy cat lady' t shirt other than your cat? Try a poncho. Easy to throw on for the cold nights inside, or over a coat, a jacket or sweater...so great for layering. Mixing patterns is fine, pick a colour to co-ordinate, or keep within the same family of tones.
Bear Dance 'one cat away from crazy' t shirt $35
KW aztec poncho with scarf (multi) was $95 now $47 (purchase instore only)
Yes of course watching Netflix is a sport...why else would they call them marathon's?
Yours in Fashion Passion...
Suzanne M.
... read the full post and reader comments