Follow
What guides your fashion choices? Body shape or size, how you feel in it, what you read or something else? For one thing, we're quite influenced by others opinions. After all, people read blogs (wink) and fashion magazines and are convinced they 'must' buy a turquoise, wide, vegan studded belt because...well, Vogue said it's a 'must!' Or feel just so 'empowered' in pink! This is where Plum staff come in. Convey your intention to them and they can help guide you, so the feeling is expressed in how you look!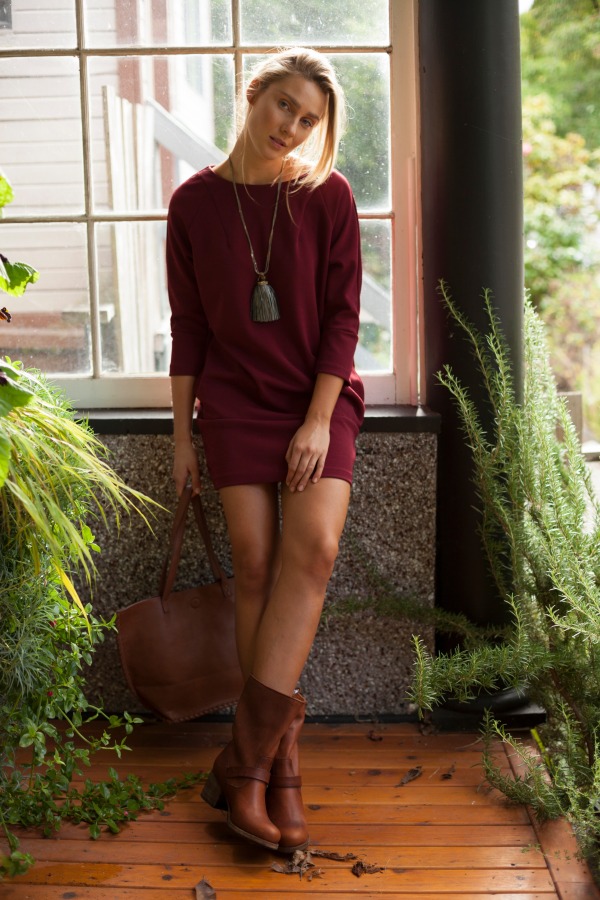 I would say the feeling here Mona Lisa is, 'I feel so fabulous that if I so much as smile, it would be over-the-top'! This very understated, dress comes in very autumnal hues and can also be worn as a tunic (depending on your height).
Simone cocoon dress (with pockets) (black, plum or wine) $129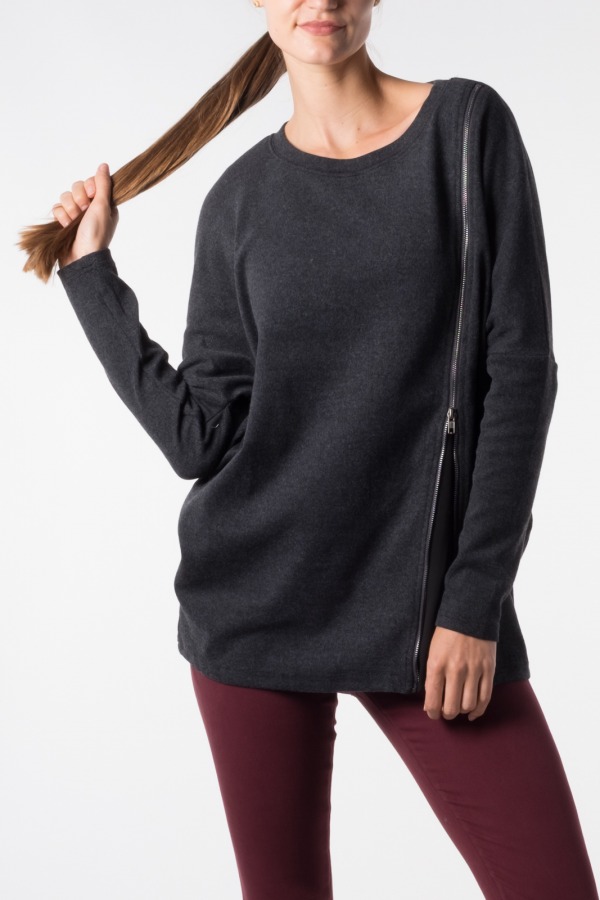 Maybe there has always got to be a different or unusual element to your style choice. A great addition to your casual wardrobe, this top incorporates something unique with the asymmetric zipper to an otherwise basic style.
Very J asymmetric knit top with zipper (charcoal or olive) $69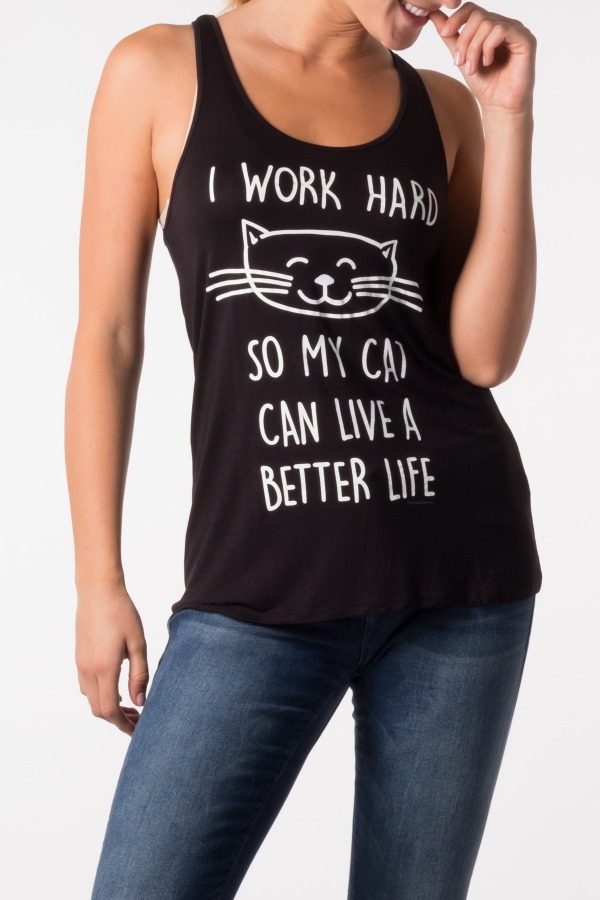 Perhaps you like to make yourself and everyone around you laugh...(or you love cats); graphic t's are a great addition. The feeling is light hearted and the simple nature of the colours make matching a breeze!
Bear Dance 'I work hard' (black) t shirt $35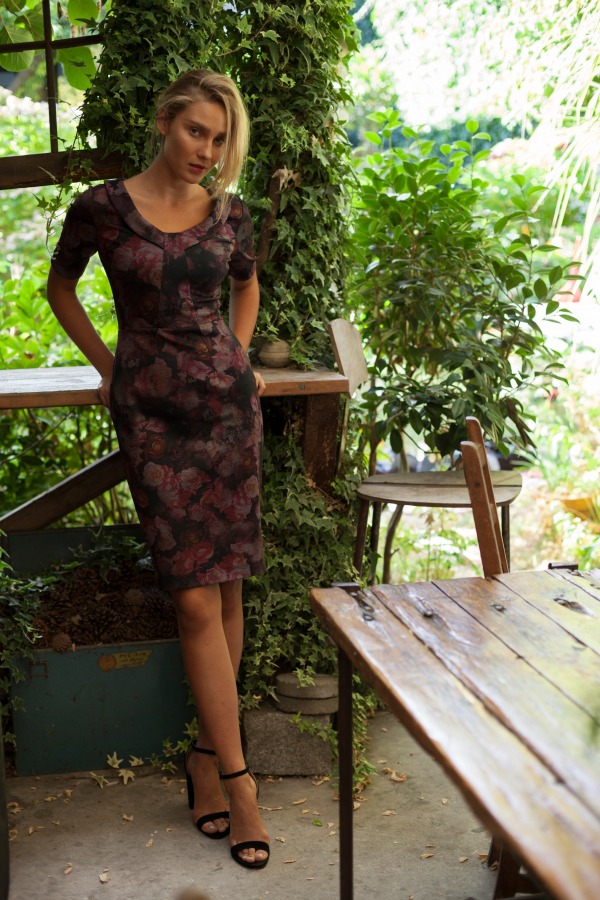 If showing your feminine shape is the ultimate requirement, check out this absolutely stunning Simone design. Very forgiving fabric as it's comprised of poly/rayon and spandex. As well the collar adds a slight retro feel to the whole fitted, 50's vibe.
Simone sheath dress with collar (blue or wine) $149
Speak your feelings with what you wear... (But using a dictionary never hurt anyone)! ;)
Yours in Fashion passion...
Suzanne M.
Check out Plum's online store at any time, but for more personal service, check one of Plum's 7 locations near you. Very well fashion educated staff are happy to assist you!
... read the full post and reader comments