and the winner of a $150 Plum gift card is....
Rachel L.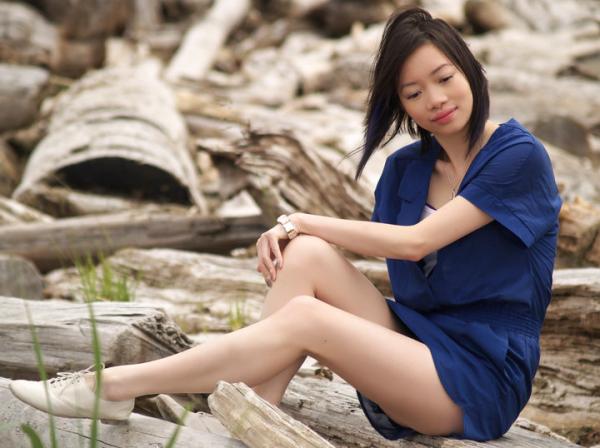 Rachel wrote:
"Hello! My name is Rachel and I come from a little nautical-like area known as Steveston Village. I've lived here for practically all my life and it is my favourite spot to this day. The people, little specialty shops, the dock, the water, the beach, the fields - everything about it has a friendly, quaint small-town vibe. It's slowly developing into it's own little Kerrisdale with new boutiques, coffee bars and beauty salons opening up all the time. The thing that captures me the most is that every store, person and little dog here sincerely lives from the heart. It's hard to explain unless you talk a walk into this friendly little area.

My picture is from Garry Point the unkempt beach in Steveston. I love this beach in particular because it's extremely bare, raw, minimal and ironically parallels to my style."
Not only did we love Rachel's obvious passion for her home town, but we're so impressed that she linked her sense of style with her favourite summer spot! Congratulations Rachel and thanks for sharing! We're super inspired to go to Steveston again, especially this Garry Point location. We shot our Spring photo shoot at Steveston - it was freezing but fantastic!
A big THANK YOU to every one who entered our Summer Style Contest. We had so many fantastic entries, it was really tough to pick just one!
View some of the amazing entries we received HERE.
... read the full post and reader comments