MOODY? ME? Never! Let's be real, I'm human, not digital, programmable software. Moods change and your desire for different things ever evolving. But thankfully, Plum carries three of the top, steadfast denim brands in today's market, consistent in their quality and style goals. Perfect for our ever changing West Coast life. Because it's comforting to know, some things remain constant...YOGA, MAVI, DISH (and Plum).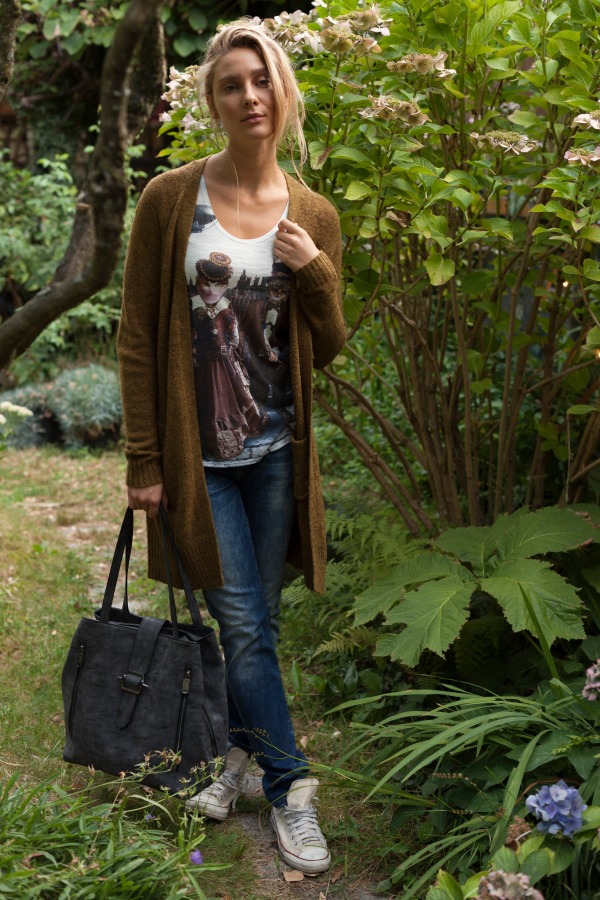 The MAVI Emma boyfriend jean is designed specifically to look like you've had them for years. Maybe longer than the boyfriend...lived in, loved and so very easy to craft a funky, YOU-ful look.
Mavi Emma boyfriend dark R-vintage $108
Gone are the days when putting on a pair of jeans was like trying to put panty hose on a cat...a painful and useless experience! I adore these jeans. They fit like they were made for me, move with me (and no cats were hurt during the process)! Wear them with the highest heels and a scrumptious blazer like Plum's draped front and a saucy t shirt.
Mavi Ashley mini flare (34" inseam) $118
Plum draped front jacket (caramel or wine) $135
Bear Dance 'talk to the paw' t (ivory or white) $35
Not to be outdone is Dish, an innovative, Vancouver based company which regularly explores and creates new denim blends. Their goal is to accommodate the active, moving, sweating person (which we as humans surprisingly do), with style. So go ahead, hop on your bike and head to work...Dish makes an amazing black denim that is just beyond compare, tailor made for the active west coast style. Despite the compulsion to show off your dexterity in these jeans, it will do fine for the more usual professional settings. Wear with this pretty, floral top.
Dish forever black 28" skinny jeans (black) $132
Plum 3/4 sleeve top with back keyhole (black or blue) $49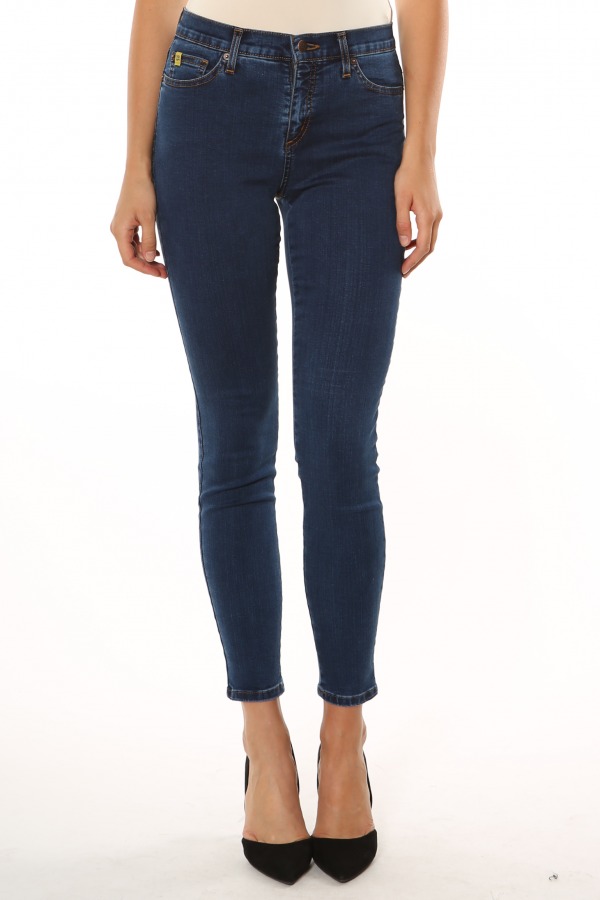 And last but certainly not least by any means Yoga jeans. A true leader in the denim industry. Made in Canada, the top priority (beyond style) of Yoga is to truly fit and conform to a woman's body (not the other way around)! High rise, an on trend style component, creates a gorgeous silhouette and comfort beyond compare.
Yoga ankle skinny Miami jean $120
The beauty of denim is that it never looks the same on any two people. And the best part is, Plum carries the top brands, with our real west coast life in mind. So go ahead, find your fit without compromise!
Yours in Fashion passion...
Suzanne M.