ENJOY the human experience of shopping in one of Plum's locations. However, if you just can't make it in, IT'S FREE shipping time:
FREE SHIPPING
UNTIL OCTOBER 31
MIN. PURCHASE $95
Our current times are such that fashion has provided us with a multitude of trend choices which are more undulating than stagnant and fixed. Seasonally though, there are a few that rise to the top of our must have lists. You know your body, know it's strengths so let that knowledge lead the way. There are so many trends that if something doesn't grab you, there will be many other options. After all, feeling good in what you wear means you feel more powerful and strong and able to tackle your daily routine, seamlessly without agonizing about your fashion choice. Here are a few to get excited about: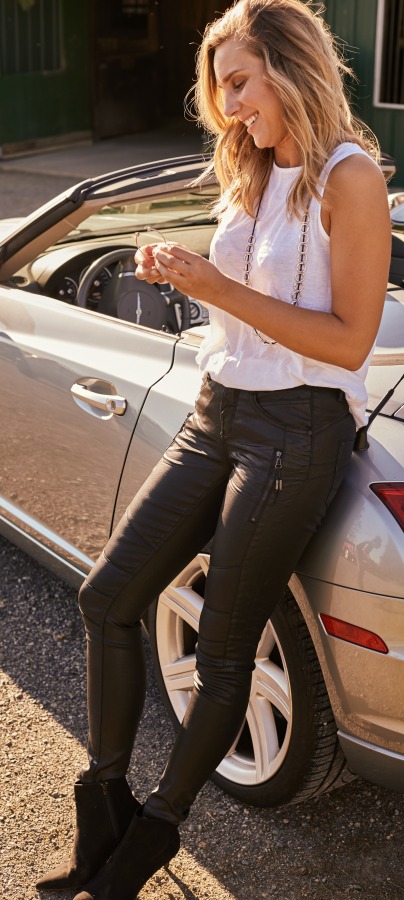 These are fabulous and THEY ARE HERE, in store and online! You have got to try these. They truly look like real, fine leather but they're vegan as they say. Grab a girlfriend, go into a Plum store and try these on...they are so sexy looking!
Cream Carla coated jeans (black) $149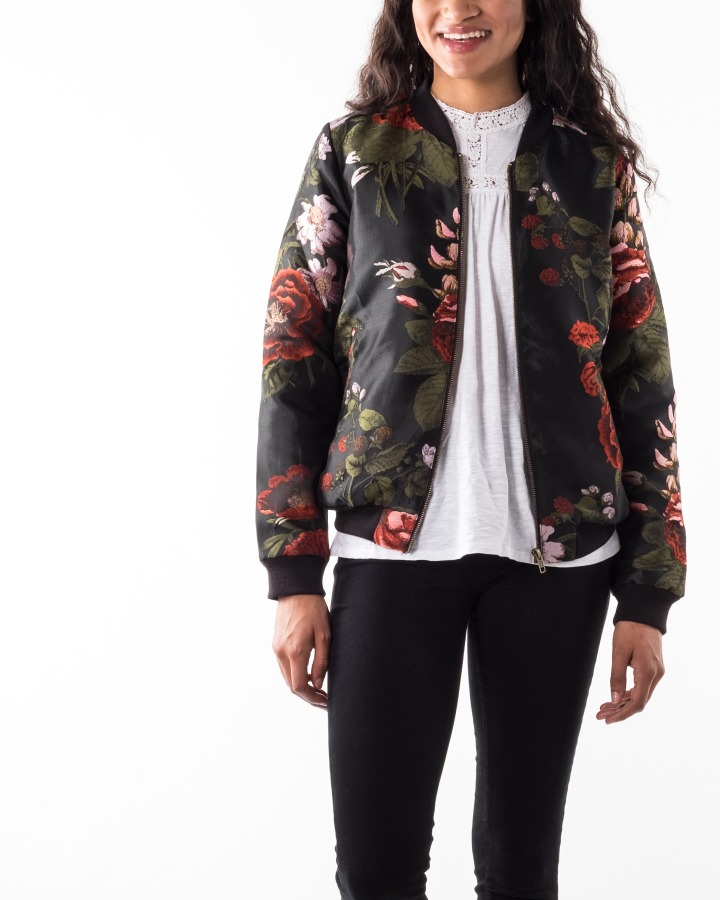 Two trends in one...the floral/botanical print and the bomber jacket turns a boys style into something pretty! The fact that it's floral, creates more opportunity for occasions and places to wear. Not just for the weekend with jeans. Try it with a colour coordinated poncho, great with a dress, or wide leg pants.
Be Young Desta floral bomber jacket (black/red) $109
Ruffles and frills. While they are super cute and feminine, they may not be for everyone, OR you merely have to find a way to wear it that it works for your body type. Head into a Plum location and Plum staff will help turn your obsession with a current trend into something you will want to wear, not just this season.
Wasabi bell sleeve mini dress (black or hunter green) $79
Cream ruffle shell top (cream) $89
Soya concept Swiss dot blouse (off white) $69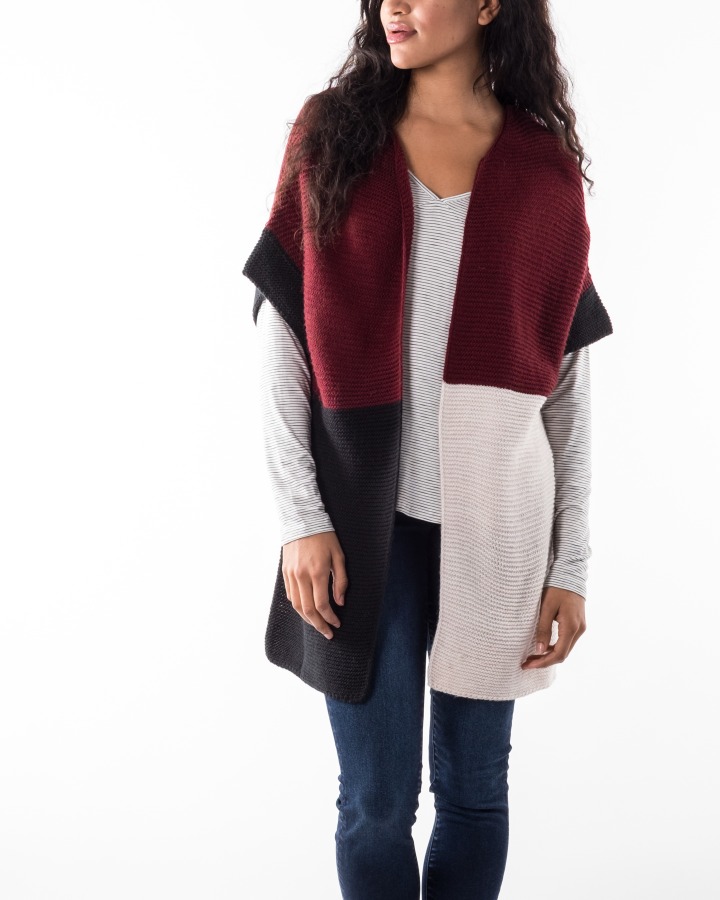 My favourite thing about colour block is, not having to worry about matching patterns; you can wear various colours either together or monochrome beneath. Again, in store staff can help you find other great coordinates.
Point Zero colour block open cardigan (wine) $86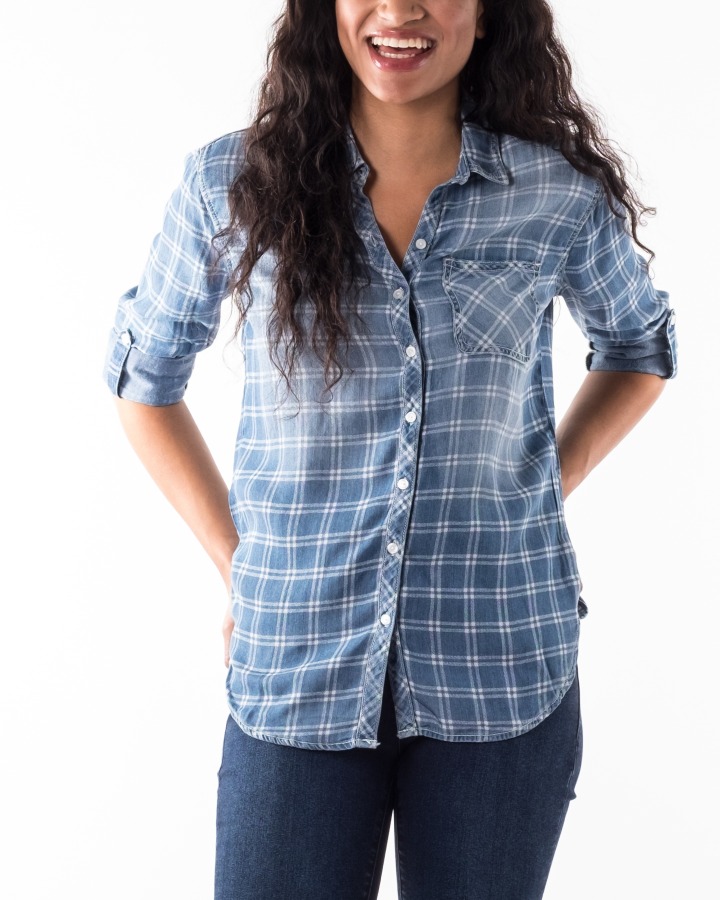 Plaid is a really fun pattern to play with. Try it with plain white stripes, polka dots, above worn with jeans or wrap a bright red scarf at the neck. Tuck it into a skirt or jeans, or button it up and add a funky necklace.
Sneak Peak blue plaid shirt (blue/white) $79
A lot of trends seem to be set by the elite who are chauffeured around and thus can wear 5 inch heels and discard what they wore yesterday....however, we live in the real world so.... some basic advice? Teeth and good posture are always in style so remember to brush and stand up straight!
Yours in Fashion passion...
Suzanne M.
Trends, how to pick them, how to wear them and how to integrate them with your current lifestyle, can be as daunting and confusing as an annual financial report, so, don't waste your brain power. Head into a Plum location near you, and enjoy the human experience! Because online customer service reps are in a pop up window!