MAVI JEANS - MULTIPLE CURRENT styles - 3 days only Feb. 1 - 3 $79. Honestly, if you can't find a pair of these jeans to fit and love....I have no words (which is rare)! I just took a sneak peak at the range on display in my colleague's office, they're amazing!!! The best fit you can get without wearing actual PJ's.

Jeans are a staple in everyone's wardrobe! Take advantage of the special. Find your fit!
At my desk sits an old old...old stapler...probably as long as I've been here, it also has been...looking like it's origins are an abandoned junk yard. It really is not a sexy hot pink or chrome, rather, quite an unappealing hue of ugly! Also picture it totally encrusted with stamp adhesive stickers from decades. It's not pretty, after all it has one job, which is not to make me gleefully happy, rather to fasten papers. Wardrobe staples, however, we can assume are the opposite...maybe not outstanding but pleasing. Serving as the anchors of the wardrobes we concoct. Yet, what I call a staple may differ quite a bit from what others call staples! Let's look at a few new arrivals, and I promise they won't be at all, unpretty! ;)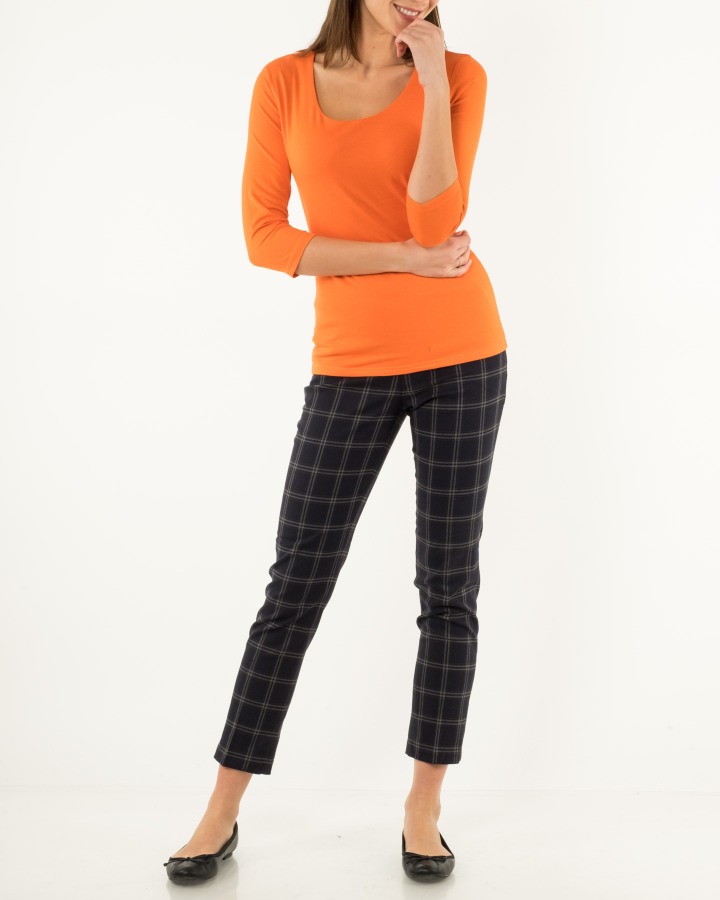 A ubiquitous cut t shirt, 3/4 sleeves and just a juicy, fruity, joy inducing colour to boot! While orange doesn't even have a word to rhyme with it, who cares...it stands alone in it's happy appeal. A sweet departure from many other bold shades such as red. However, it does come in a multitude of other spring shades that will appeal to everyone; a standard, fun, basic with which to build your wardrobe on, around and with.
Soya concept 3/4 sleeve knit top (6 colour choices) $39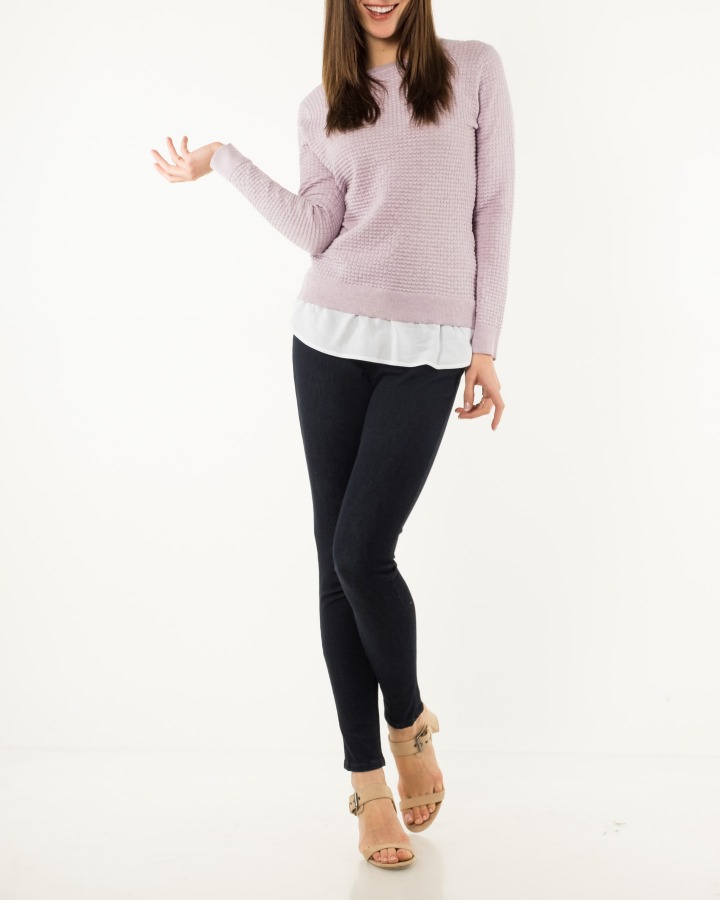 However, if 'bold' is pretty far from what makes you comfortable...something more subdued and light? This sweater is a perfect pull on for the season. Layer it with a blouse (as noted) or alone, under a jacket and even belt it if you want to create your own unique look. Needless to say, it's perfect with skirts, pants or jeans.
Soya Concept pullover sweater (blue sky or lavender) $79
I know this is not a standard colour, however, a fresh and cheerful one! A shift dress is definitely a wardrobe constant, sporting a universally compelling cut. And yes it also comes in the LBD shade of black. And look at this dramatic back view! If you're a little too anxious to show that much of your back, find a lace cami for layering.
Spencer + Shaw twist back midi dress (black or sunset orange) $106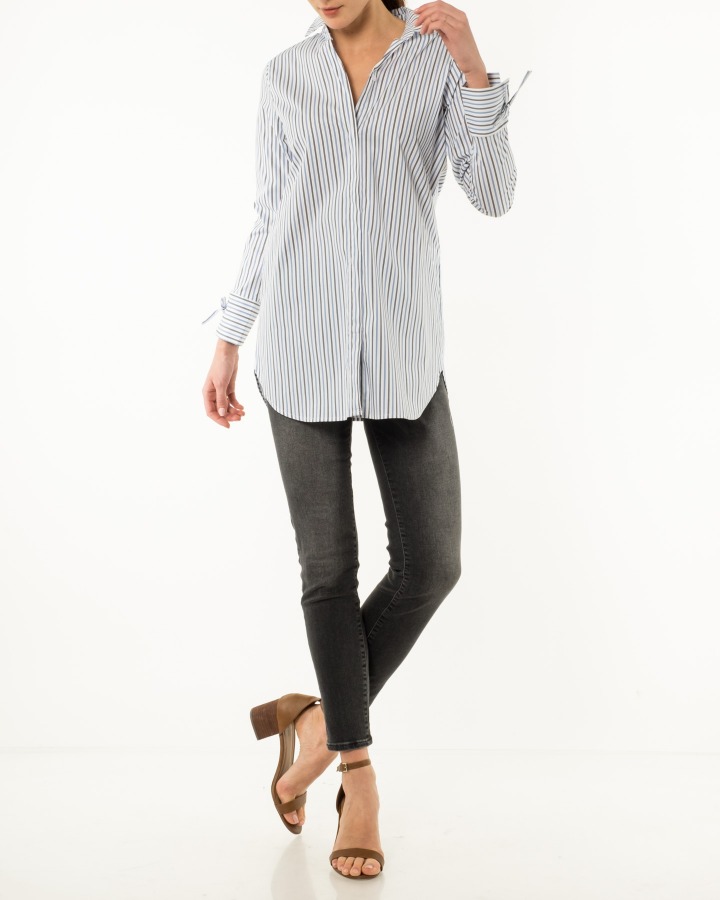 Button down shirts are certainly known to be a go to in most people's closets. Especially the borrowed from the boys, stripe, crisp style. Tuck it in, wear it out and belt it, knot front it, or wear it as outerwear when the weather is warmer over dresses and tank tops.
Soya Concept long sleep stripe tunic (blue stripe) $79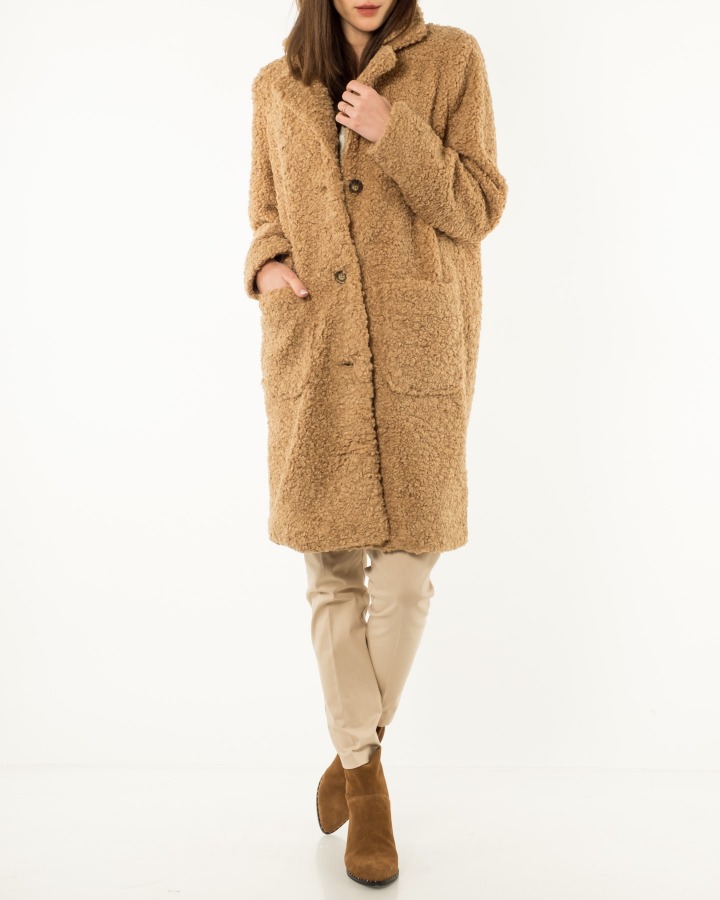 A coat or two is definitely a basic in Canada. And yes, I realize that this one is more of a bold statement. But I had to slip this in as I am simply in love with it. The teddy bear style, faux fur is huge right now. This one is just the right length, a neutral which thus appeals to most everyone and it's irresistible, soft as butter, texture, makes everyone want to hug you.
Kaffe teddy bear coat (camel) $199
Essentials, basics or staples are things we tend to stock regularly...food, supplies and even garments. Originally it was thought over 500 years ago, it was a place where Edward II designated for merchants to trade their goods above board...not to be confused with the office supply chain. The word, it's thought, possibly came from the Dutch or German word (stapel) for pile or heap. Because hangers were not invented until the 1800's. This is what I tell myself! ;)
Yours in Fashion passion...
Suzanne M.
"Thank you paper clips, for being like staples that can't commit!"~ Jimmy Fallon
find Plum on Instagram ... read the full post and reader comments