$20 OFF COUPON HERE (use instore or online)
Plum and Big Sisters...you could win a $350 gift certificate...details here
I've been presented lately with quite a number of 'would you rather' questions from my 10 year old. And NEITHER is no more accepted as an option than it is on a voter card (sadly)! So I thought up my own 'would you rather'...Would I rather spend one night in a castle, in an exotic location with full facilities and unparalleled views.....or find the perfect dress? Maybe the 'one night' seems like a slam dunk...however every year at this time, I find myself in search of the dress as if it would totally make my life complete. It seems a dress in a woman's wardrobe is often like the suit jacket to a man. Although, we usually like to have many and we don't only wear them to the office. Plum absolutely excels at dresses.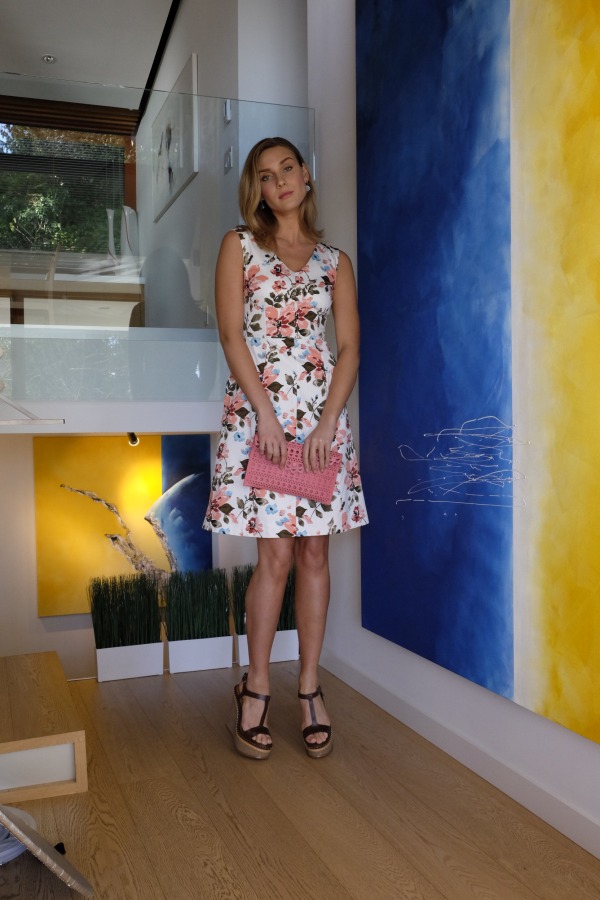 Isn't this the sweetest thing since chocolate dipped donuts? And nicer to wear! So nicely designed, with pockets, slight A-line, flattering length, beautifully fitted with slight stretch and slight stretch lining.
Simone sleeveless A-line dress (black or white print) $135
Unquestionably a print that declares clearly that spring is here. Blossoms throughout, this dress is yet another fresh, easy wear...with pockets, unlined with a delightfully feminine back view.
Simone A-line dress with pockets (aqua, navy/cream, or pink) $129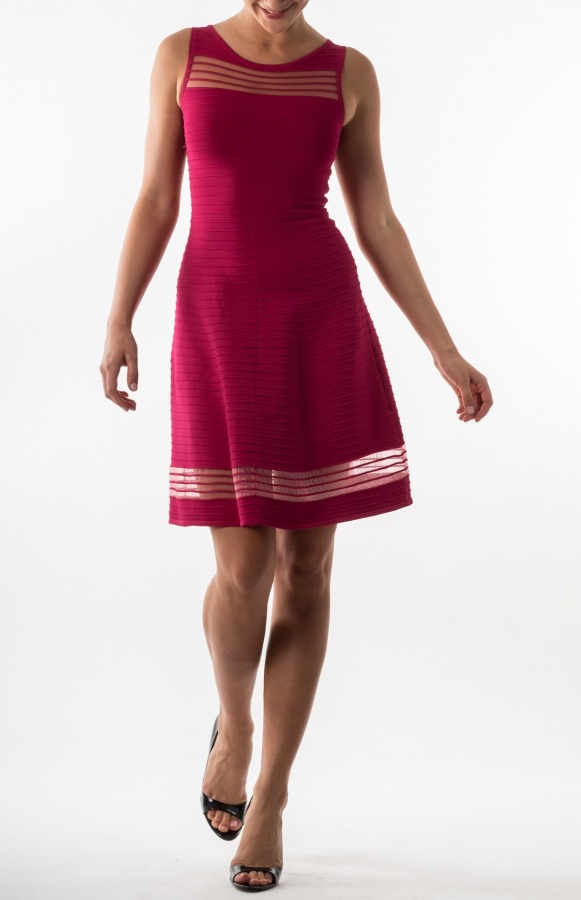 This is such a hot little, knit, pull on, dress, showing 'just' enough...to create come intrigue and unless you're Melania Trump with a private audience with the Pope, you can probably afford to be a little bit daring.
French Connection Ottoman crepe knit dress (fuschia) $158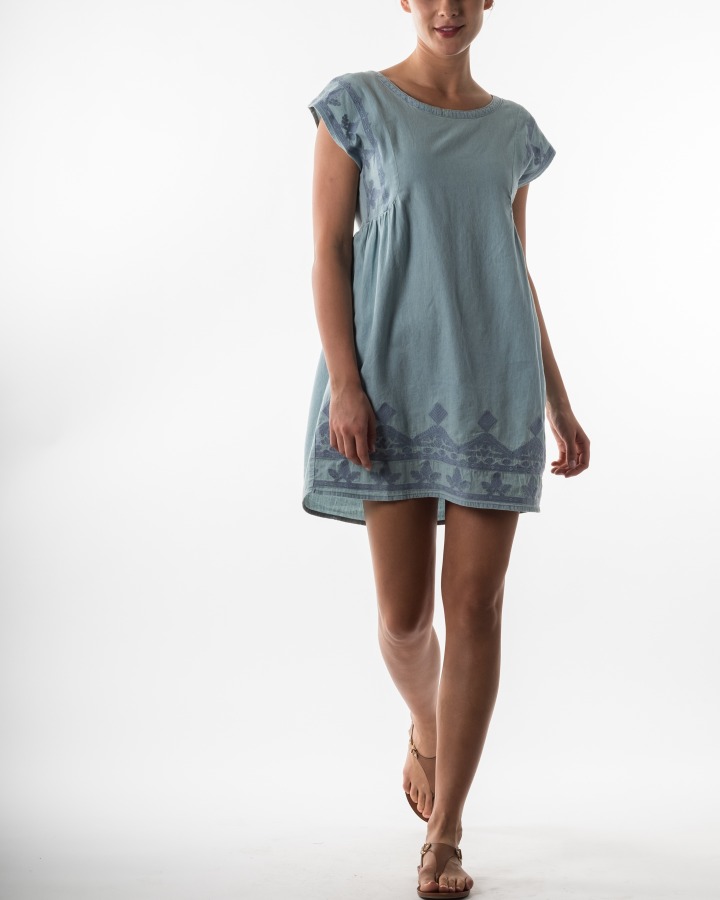 On the lighter, more casual, less structured side, is this pretty blue, denim, embroidered style. Made from 100% cotton, a comfortable, breathable wear for the seasons to come.
Ellison embroidered dress (denim) $79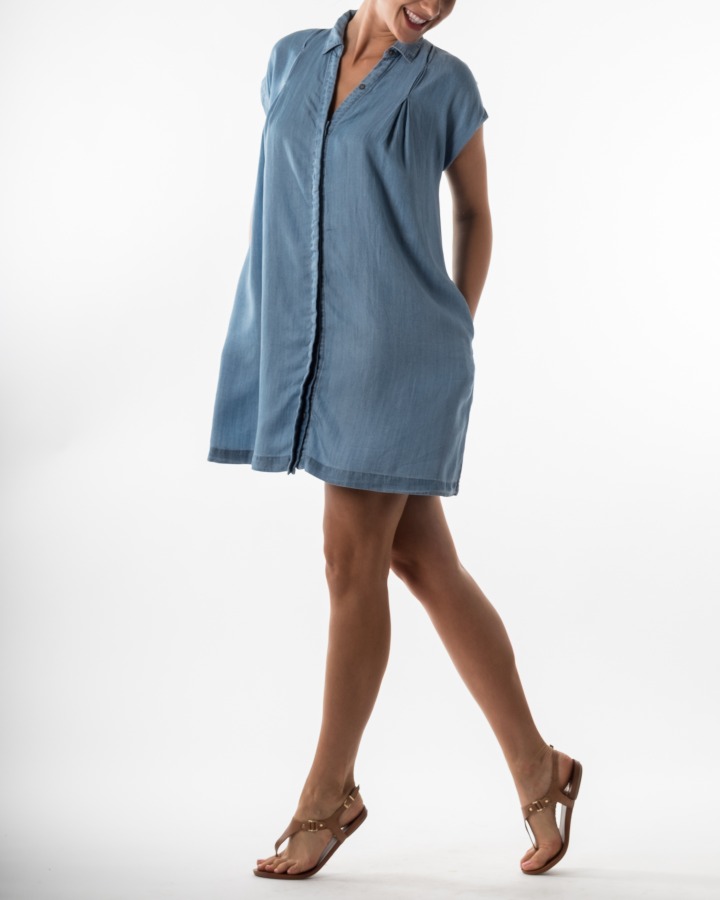 Another casual denim dress, which can switch to being worn as a tunic or just a light cover with capri tights. Made from the, emerging in popularity fabric, Tencel (lyocell), a great sustainable fibre, comprised of wood cellulose...very similar to rayon in it's fluidity.
Etherial tencel dress (denim blue) $79
Life is full of so many choices...should I have the salad or a nice thick burger, should I marry the artist my family thinks is a bum or the computer geek? Just remember though, that even 'not' making a choice...is still a choice. So don't just sit there, dresses are waiting to be chosen (if you don't choose them someone else will)!
So many dresses...so little time
Suzanne M.
"Different roads sometimes leads to the same castle" ~George R.R. Martin ~ Game of Thrones