PLUM CONTEST:
Help Plum choose a label name for it's line of blouses and you could win $ 150 Plum Gift Certificate.
Follow this link for details on how to win.
http://plum.ca/i.cfm/p/survey/sid/100
What a great contest! Like naming a baby only without the 20+ years of worry! So much simpler. Too late for me, I've already signed up for the tot parade. However, yet another thing Plum does exceptionally well is blouses. Much like the Simone dress line, Plum has decided to put a name on it! (not a ring, that's Beyoncé). However, just as impactful. When receiving a compliment, you can proudly say 'well it's a.......' (fill in the blank)! (Like, everyone should know of this label-wink wink!).
Here are some examples of Plum's blouse designs to get your creative juices flowing: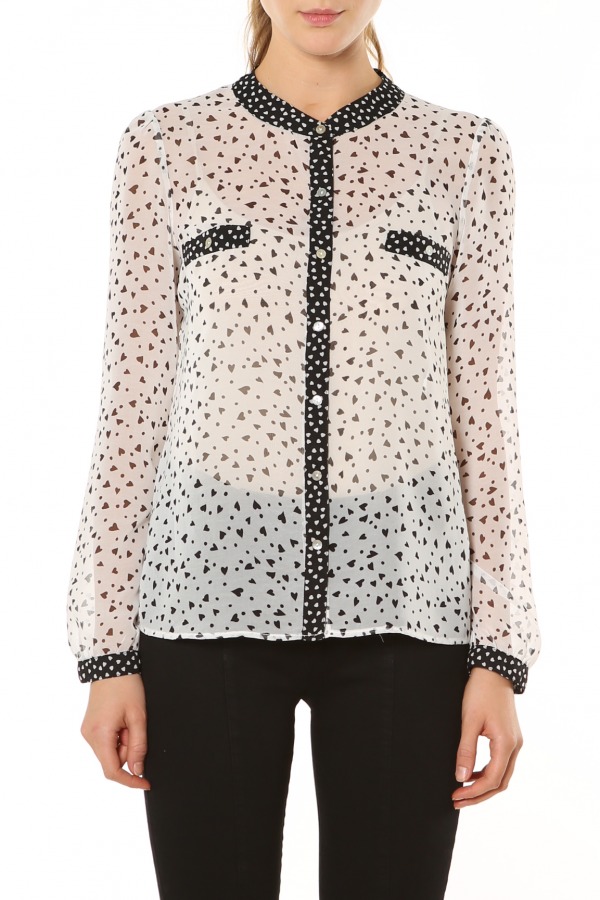 This is so sweet. Lovely, lightweight, with reverse print collar, pocket, cuff and button front. Wear it opened with a tank or cami or buttoned up (as shown) and add a necklace of a contrasting alternate color (red perhaps), or to that end, perhaps, just a really bright red lip color. Yours to play with as black and white typically can tend to go with any other color of choice. Be still my heart!
Plum Hearts blouse $ 79 (comes also in black with white hearts).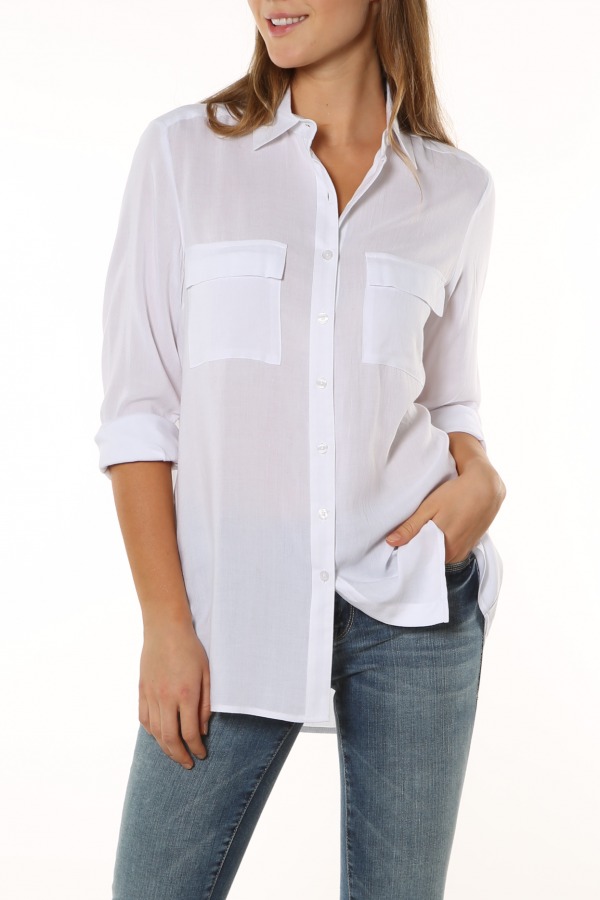 If uncomplicated is your thing, this is for you. Something undeniably appealing about a basic white shirt. Lovely and long so, if you 'do' wish to add an accessory (such as a belt), it really lends itself to taking this on. Pretty much everyone can pull off this look (basic shirt and jeans as above). Also comes in a stunning red shade.
Plum long white rayon shirt $ 79 (white or red)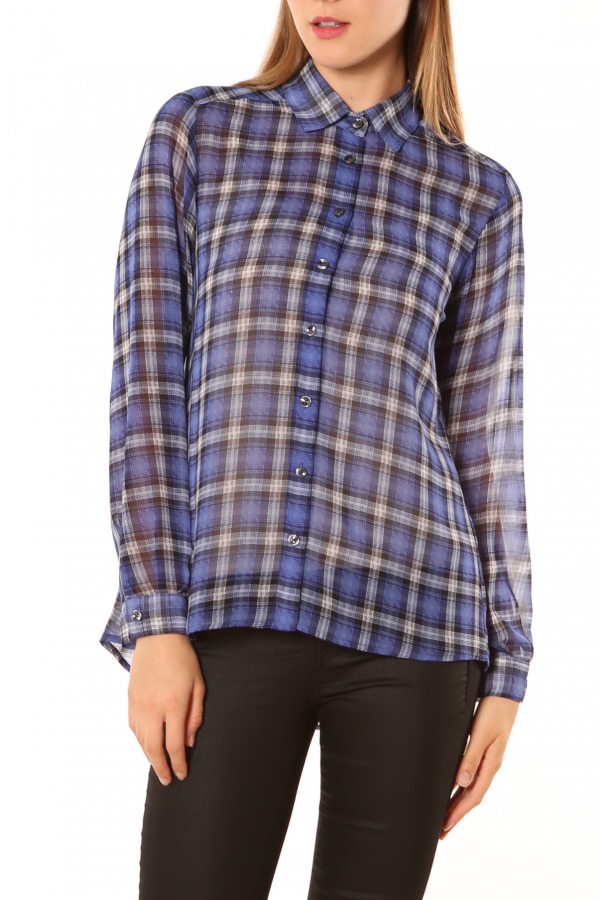 Plaid has come charging back in style! No longer just for your old Uncle Angus. This delightful blue sheer plaid has so much personality, you need not really say a word. It's just so much fun. A bright necklace at the collar can add some funk; or knot it at the waist and wear it with a maxi skirt and a jean jacket and (my fav) Doc marten's to balance out the playfulness of the plaid. So many ways to be creative with this. (Note that this print also comes in a wonderful, wrap front style).
Plum plaid blouse $ 79 (also in red plaid)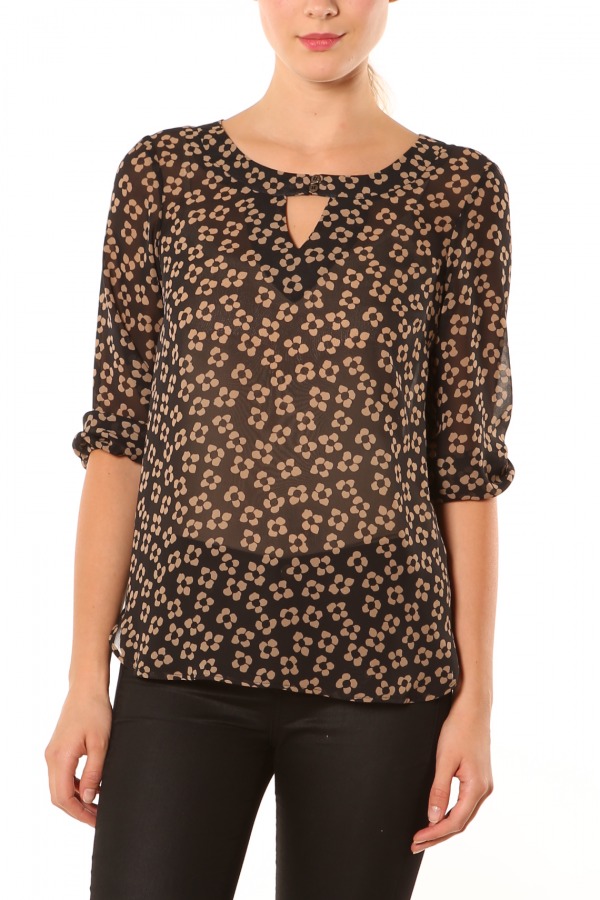 Perhaps a feminine mood? Above, allover primitive, flower print blouse with keyhole, features 3/4 sleeves. This pretty, lightweight fabric, provides for a multitude of ways to layer for the season (or other seasons).
Plum simple flower print blouse $ 75 (also in mocha with black flowers)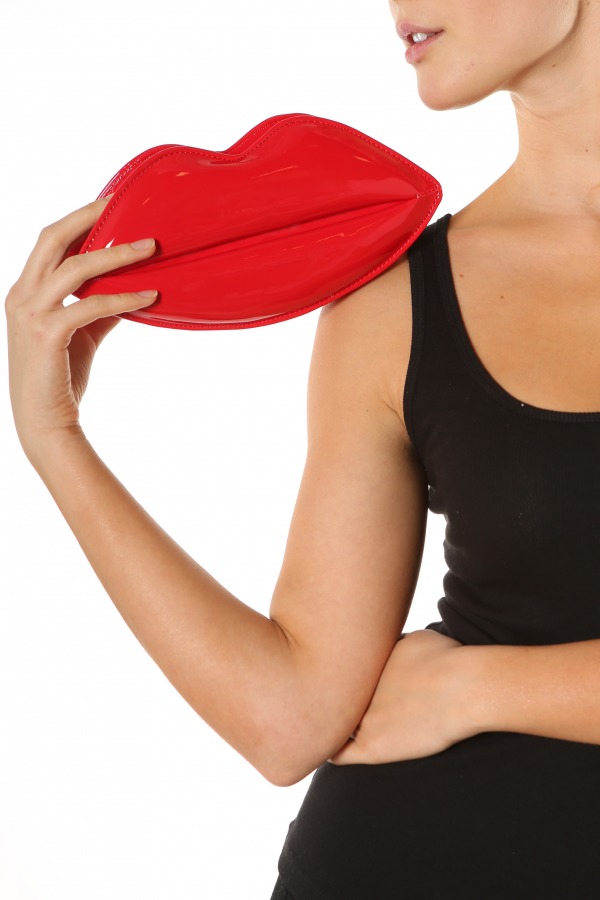 I realize this is not a blouse. Just included it to see if you're still paying attention. Thought so!! Wouldn't this great little handbag be a wonderful companion to the hearts blouse?
Patent lips clutch $ 39
Head into a Plum near you to check out more styles. And remember, all of the blouses noted above, are Plum designed and made in Vancouver.
Yours in Fashion Passion..
Suzanne M.
PS, Don't forget to submit your entry for the contest
http://plum.ca/i.cfm/p/survey/sid/100