Remember: Until Jan.31, 2016 you could win your online purchase. Just think, your travel wardrobe could be totally covered if you win. View the resort wear collection and details here.
So you have a great vacation on the horizon, nabbed a fantastic all inclusive deal and are ready to go. If keeping the spending smart is another thing on your mind (read some great money saving ideas here), remember, money saved in one area, can be better used in another. In fact, buying resort wear is like purchasing for the impending season. Let's have a look at what Plum has to offer for a season or a reason!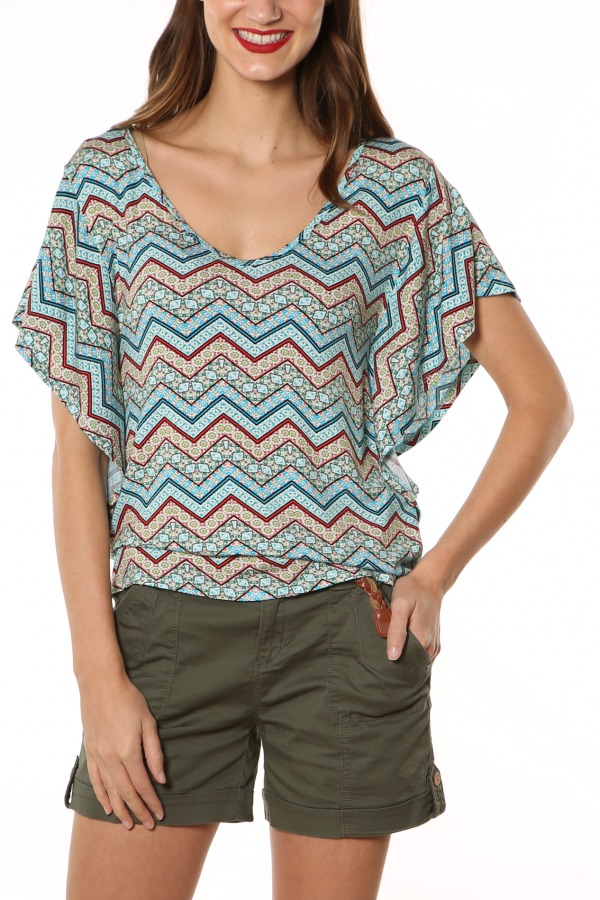 This fresh, zigzag print is a great find. Easy to pair with any bottom with the wide selection of colours it provides for matching. Also great for various seasons.
Wink Wink batwing top (black/hunter/teal or black/red/pink) $55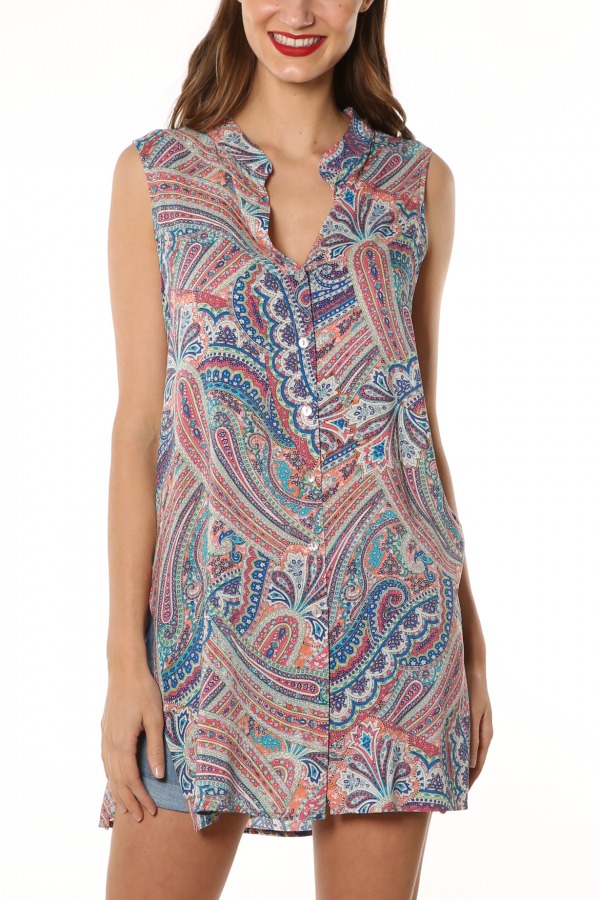 This great, easy tunic is an excellent choice for packing; also with multiple choice of colours for matching. I can also see this paisley print working very well with a cardigan and leggings or cropped pants in spring.
Acapella sheer tunic (black/white, peach/multi) $79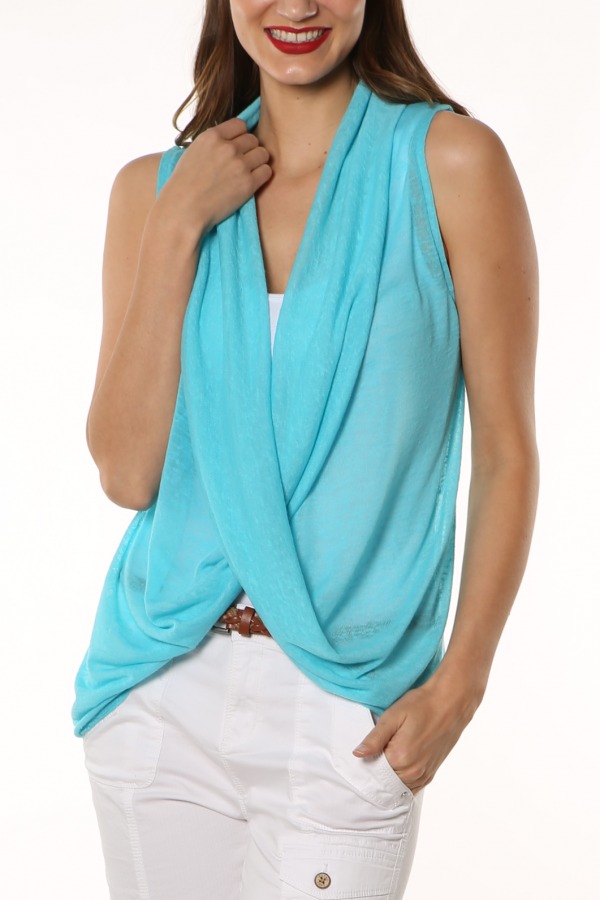 Something about turquoise that's so enticing. Perhaps that it conjures up images of fields of forget-me-nots! Sweet and pretty, like this top (with a twist). Sheer enough so wearing something, such as a tank dress gives it a little extra something. And yet another piece that will work so well for spring or early summer.
Plum sleeveless top with draped twist front (black, cobalt, turquoise, white) $55
And of course, there will always be those times when what is needed is, simply a little coverage on the shoulders...this is perfect. Lightweight, a bit of sheer, pretty and practical!
Kerisma Eden sheer poncho (aqua, beige, black, coffee, coral, kelly green, royal blue, teal, white) $59
So if it happens to be that you bring in the new year on a flight to Cancun or sitting on a beach with endless blue sky above, you'll know you're prepared for the right now...and the season to come. Just remember travel is yet another thing you buy, that makes you richer!
Have a wonderful trip!
Yours in fashion passion...
Suzanne M.
Ps, don't forget that Plum's boxing week sales continue. Head in to a Plum location near you and check out the amazing deals.