If you won ten million...what would you do? In a two year old survey taken of US residents a surprising 2/3 of those polled would continue to work. What about your car or what you wear? Would you continue to wear the same style, make a major style change or would you merely invest in more cat print, hand painted, silk scarves with Himalayan beaded fringe? (we all have our weird fashion obsessions) Waiting for an unlikely windfall to wear what you love, is living for tomorrow. Buy smart and you'll look like a million dollars!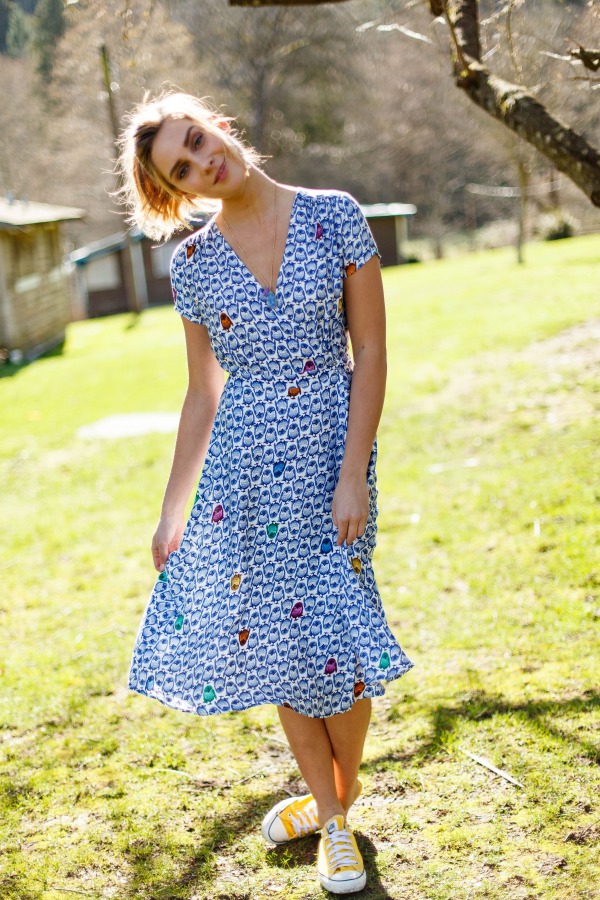 Plunge right into spring with this lovely, fresh, owl print, vintage style dress. Put together in the photo with lemon yellow converse shows how it can be lightened up for casual wear. For leisure, we tend to gravitate to jeans, but why not a dress? Easy on, wrap style, securely fastens at the waist with 2 sweet buttons and back gathers. Style tip: worried about the front flying open at inopportune times? Wear bicycle shorts with a lace border or a vintage slip underneath. And footwear just changes the mood. Mary Janes or ankle wrap flats are different options.
Simone cap sleeve wrap dress (black or royal) $139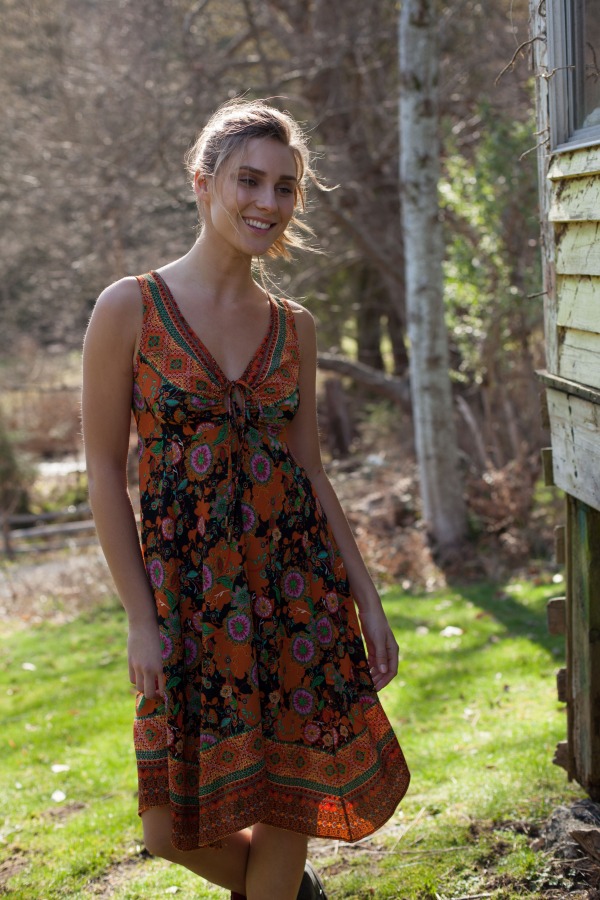 I feel compelled to take someone down to the river and feed them tea and oranges when I look at this dress (thank you Leonard Cohen). Call me half crazy but this, bold exotic print reminds me so much of long days at festivals or (again) with different footwear and a shawl, makes a great brunch outfit.
Simone sleeveless dress with front keyhole (blue or orange) $149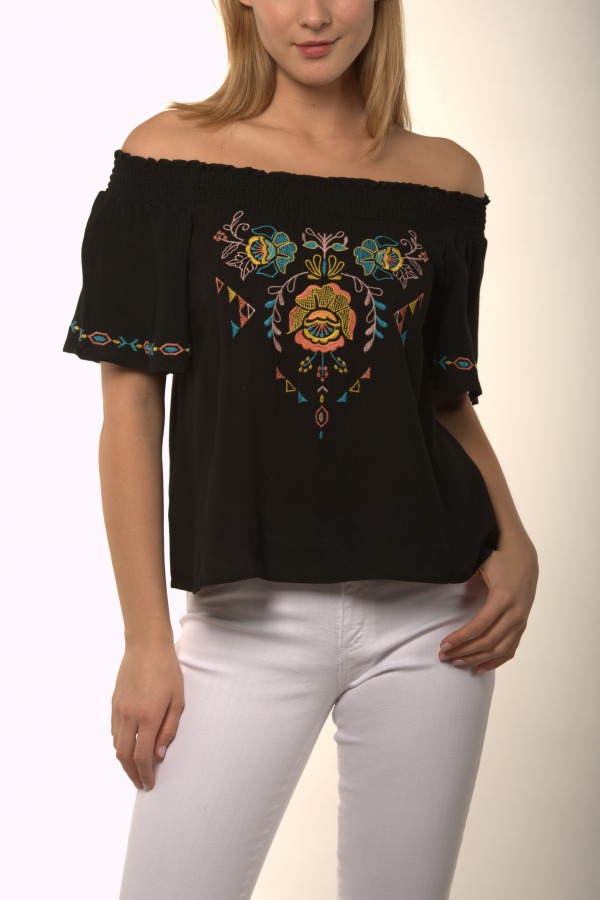 Off the shoulder, cold shoulder and open shoulder looks are big this season. This ethnic print, embroidered top will look great with shorts, midi skirts, maxi skirts and as you can see a great offset for crisp white pants (on your yacht). Here's a tip for keeping the off the shoulder...off your shoulders (view).
Flying Tomato embroidered peasant blouse (black) $59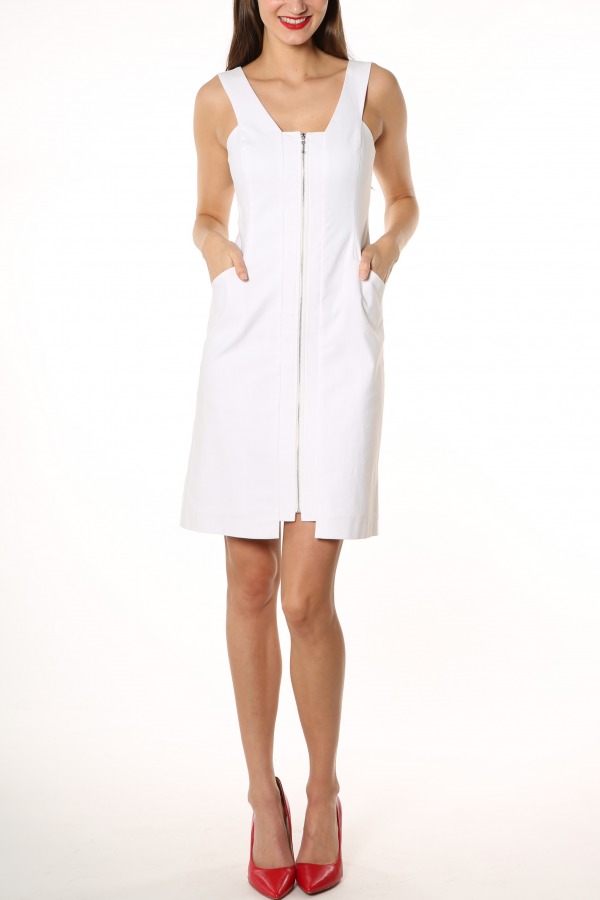 Speaking of crisp white...won't you look fabulous stepping out of your stretch limousine in this sleek looking Simone dress ;) A beautifully cut and designed dress with a decidedly futuristic edge.
Simone sheath dress with metal zipper (white) $129
Given that the chances of being the top winner of such a lottery are as slim as Paris Hilton's skinny jeans....why wait for tomorrow or 'maybe'...live for now (but we can still dream and plan)!
Yours in Fashion passion...
Suzanne M.
ps...DREAM BIG..but enjoy the little things