PLUM'S CURRENT promotion: 4 days only...buy a pair of jeans, get $ 20 off! It's that easy! ( black denim, skirts or jackets are not part of this promotion). In all Plum stores until Sunday October 18. Online use Promo Code 20JEANS1015
Jeans were originally created merely as miner's work wear, not the fashion icon they've become. In one poll, 91% of women own at least one pair, and a whopping 25% own 10 pairs or more (I feel relieved of guilt). But why own more than 3? Because they're the best fashion invention since mascara! Long gone are the days we had a death grip on our favourites, purchased after an eternal search for 'the fit'! Now that's no longer necessary as every season presents new finishes, better cuts and style fabrications.
Favourite jeans and the hand knit sweater look. I love this open cardigan, the variegated knit pattern reminiscent of sweaters from decades ago. (I won't say how many!)...Always a a winning pairing. Easy weekend wear with the motorcycle boot.
Point Zero spaced dyed open cardigan (caramelo) $79
Mavi Alexa Jogger 5 pocket jean $118
A favourite night-out-with-the-girls look..destroyed denim with heels! Just enough to make you look a tiny bit dangerous, or at least not so serious! Wear with one of the Tobias Jackets, duster or long cardigan. Such a rock star look.
Mavi Emma boyfriend ripped vintage jean $118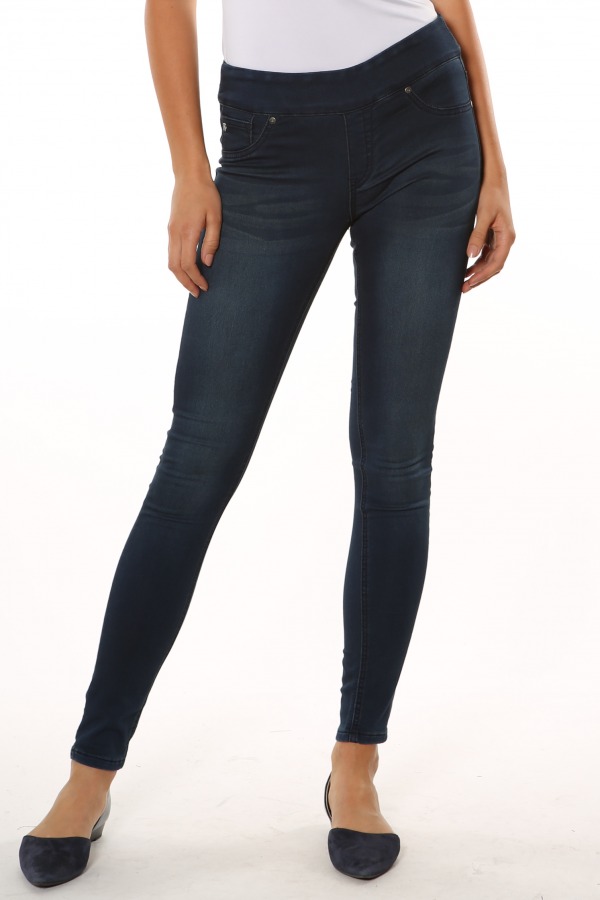 I can hear you now..."I have no space in my life for heels". In which case, the above jeans are perfect. Ankle length, pull on, super stretchy fabrication (Cotton/poly/spandex); no zippers or buttons to contend with, but just enough fading and whiskering to make them look like they've been yours for years. Fabulous with Keds or ankle wrap ballet flats or really flats of any kind.
Becxy B Riley pull on dark denim skinny jeans $ 89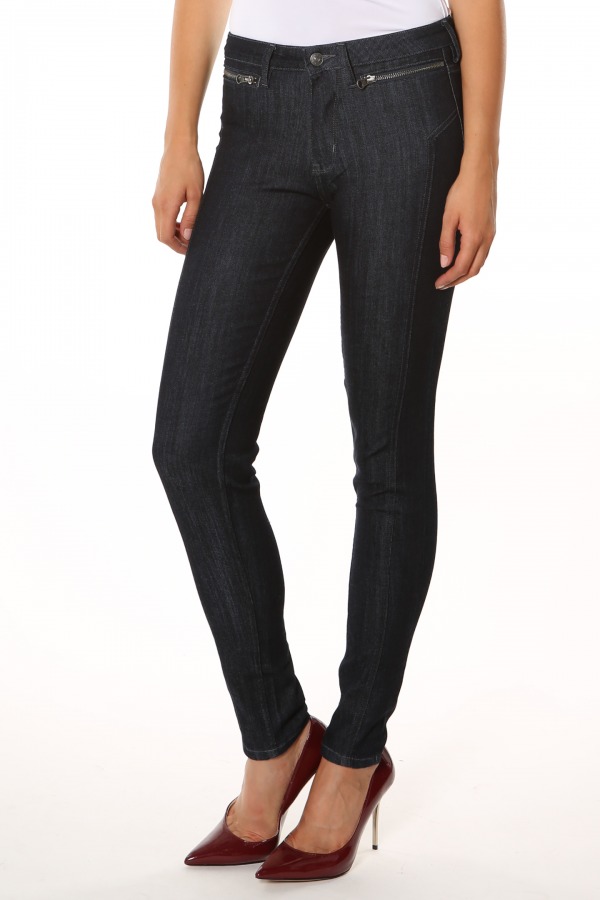 Plum carries a wide range of the best made jeans. Dish is designed right in Vancouver and above is an excellent example of one of their very well designed jeans. Very high tech looking with the dark denim, zippers and angular seams, yet still comfortable with the cotton/poly/Lycra stretch combo.
Dish skinny velo with zip jeans $ 120
So just how many jeans should you own? Well, let's just say, what's in your closet is no one's business!
Yours in Fashion passion...
Suzanne M.
ps...don't forget the $ 20 promotion...time to stock up! In all Plum stores until Sunday October 18th. Online use Promo Code 20JEANS1015 www.plum.ca