I suppose if one more person mentions that walking is good for you, you might want to just throw a shoe at them (not the good ones though). However, it truly does bear reminding because of it's endless health benefits. For instance, did you know, a recent study, showed walking intensity points towards longevity for those who have a naturally brisk gait? But what inspires you to get out there...listening to Aerosmith on iTunes, falling leaves, or simply the cuddly poncho you love most? How about some inspiration brought to you by Plum: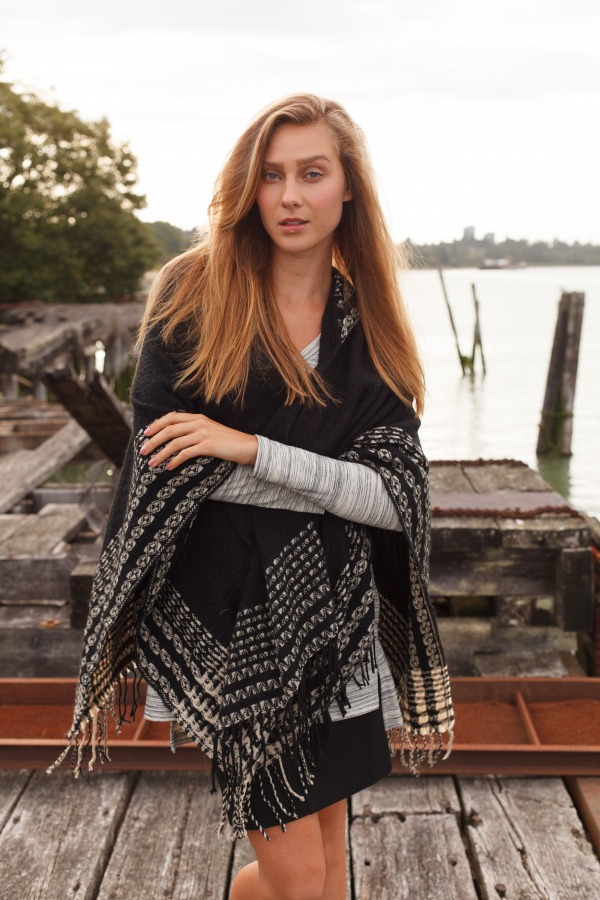 If there is one trend that must not be missed, it's the poncho/shawl trend. Suited for everyone, there are so many great patterns, colours and textures to choose from. Very versatile piece. This gorgeous one above has the softest texture and a hood. What else would you need!
Look by M chain pattern, hood poncho (beige or black) $79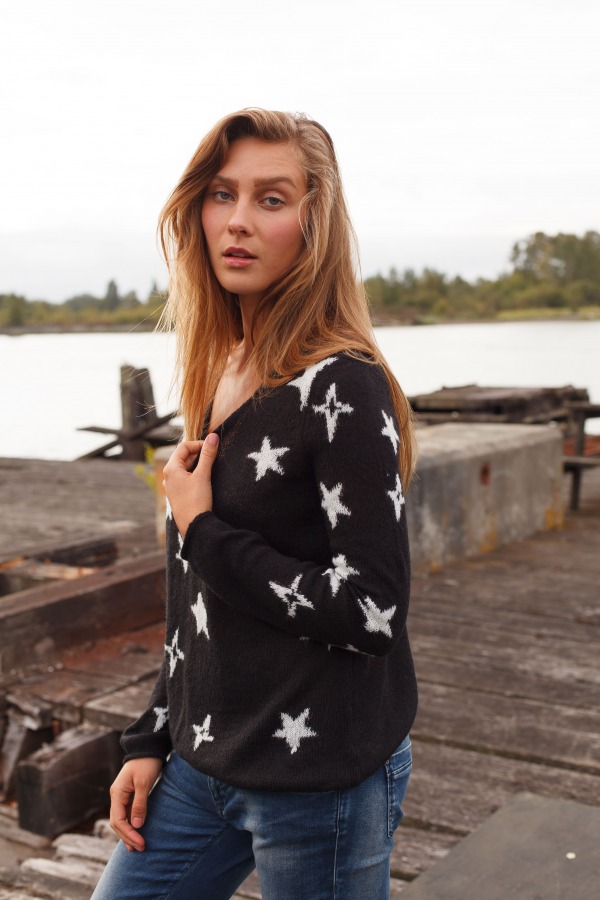 Twinkle twinkle little star, how I wonder why you're not in my closet (fashionista lyrics). Just your basic black v neck sweater with a blast of star quality!
Kersh seeing stars pullover sweater (black) $84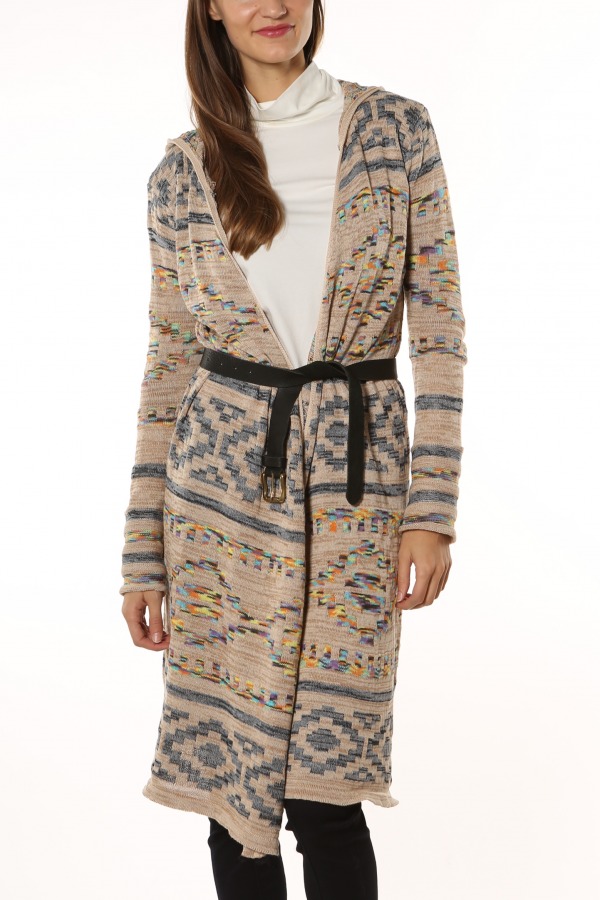 Nowhere is it written that we must appear as if prepared for a hike in the Himalayans' in Nepal. I love how it's creatively belted. Comprised of ramie and cotton, this is an excellent addition to the natural fibers' lovers wardrobe.
Selfie couture long open cardi (khaki) $89
I'm fairly certain your last name need not be Stewart to wear this fabulous reversible poncho. And I hate to keep harping on the 'reversible/you've gained two garments' thing however...it is what it is! You're welcome! I think it cries out for some bright red lipstick or some bold red hunter boots and you're ready for a walk in the Highlands!
Look waterfall poncho double sided (grey, red) $59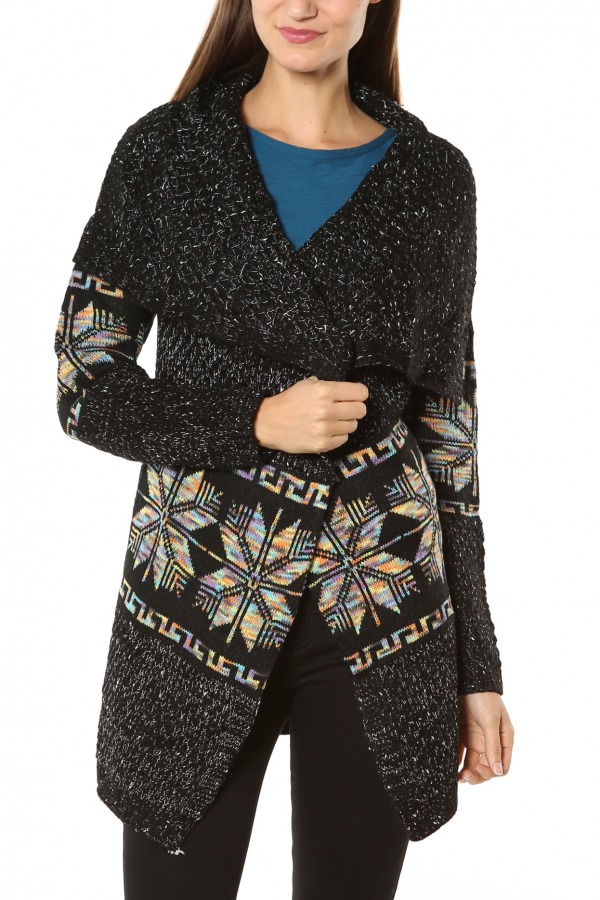 This sweater is made for walking! You can tell it's just the perfect co-ordination of colours, bright but inconspicuous enough to blend in with many of your favourite pieces. Yet another one that would look sensational (if you so choose) to add a belt for a bit of interest.
Selfie couture drapy cardigan (black) $79
"A shoe has so much more to offer than just to walk" Christian Louboutin...therefore..."A sweater has so much more to offer, than just to keep you warm" Suzanne M.
Do not miss the amazing sweater selections currently in stock. I struggled with keeping this to 5 sweaters. Have a look at what's in stock!
Yours in Fashion Passion...
Suzanne M.
... read the full post and reader comments