Admit it. All this cold weather has you dreaming of being someplace else, less 'below zero' perhaps? Well, maybe it's not all bad, after all, they're only single digit negative numbers. Or, maybe you don't have to 'dream', maybe you are planning to head to an exotic locale? Maybe you're just 'done' with winter? Plum has all that in mind. They have put together an amazing early spring collection. So, be it for a last minute get-a-way, a long ago planned escape or you efficiently plan your wardrobe, Plum has a superb ensemble with you in mind.
Let's have a look at some of the dreamy pieces available now to get you ready: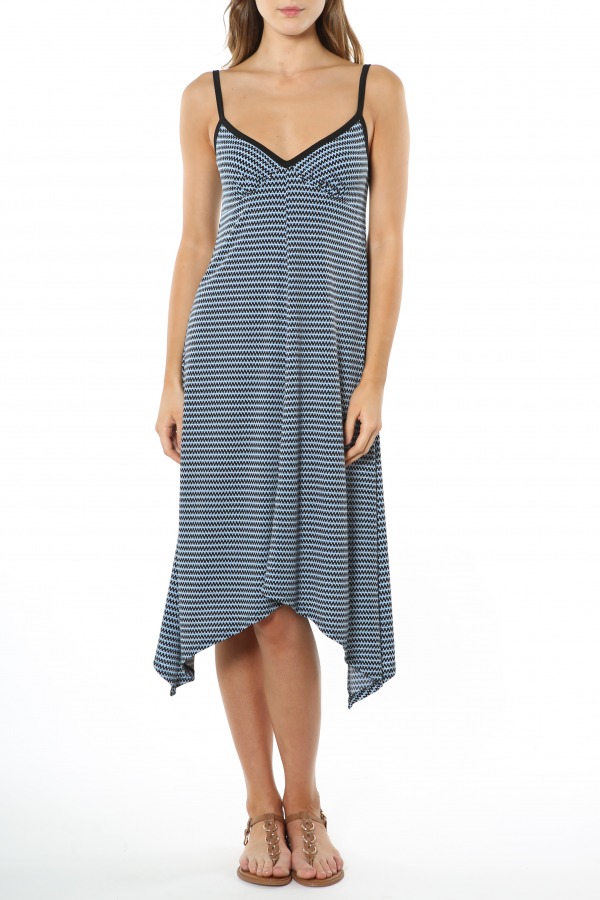 One of the first things that springs to mind when thinking of warm climates is dresses. Effortless. Makes packing a breeze; add sandals or espadrilles and a hat, and you're set. The above Simone asymetrical hem dress, features a sweet print, with black border neckline and adjustable straps. Very easy jersey fabric makes it simple to pack and care for.
Simone flare dress (black/aqua and black/coral) $ 110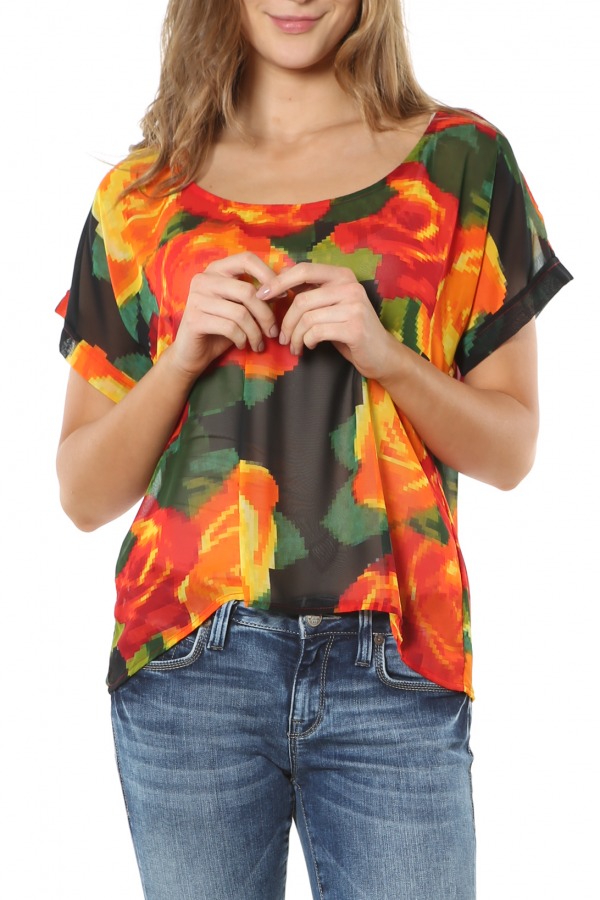 This lovely gauzy top, reminds me of radiant sunshine. Pixalated rose print is loose fitting, adding plenty of colour to offset any bottom you choose. (as above) Jeans, shorts or skirt. Why wait for warm weather to wear this? No reason this can't compliment one of our bright winter days here.
Plum oversize blouse $ 69 (also in blue print)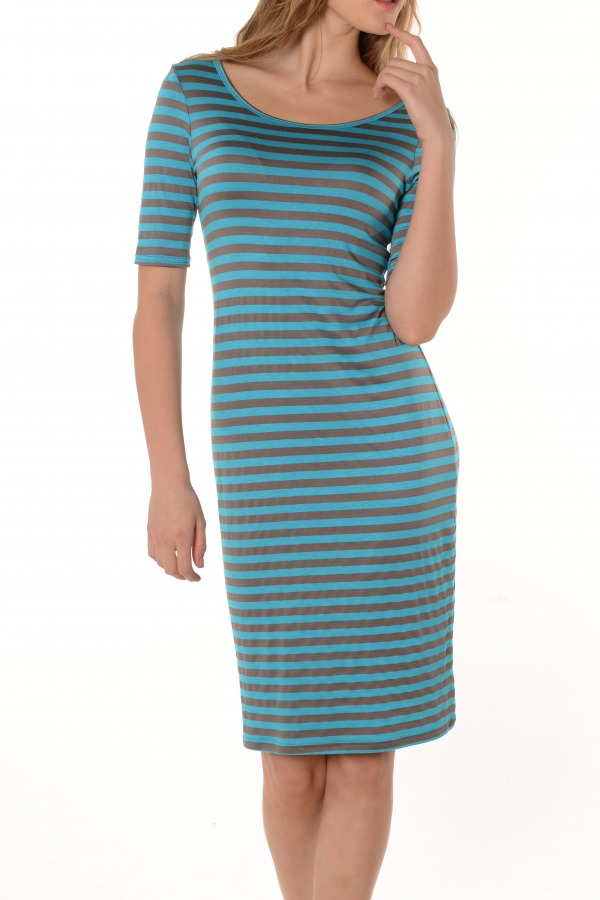 This really has a certain sex appeal without showing much skin. The curves are courtesy of you alone. The dress (a comfortable length), merely compliments them.
Simone scoop neck t shirt dress (fushia/seafoam, orange/turquoise, turqoise/grey) $ 85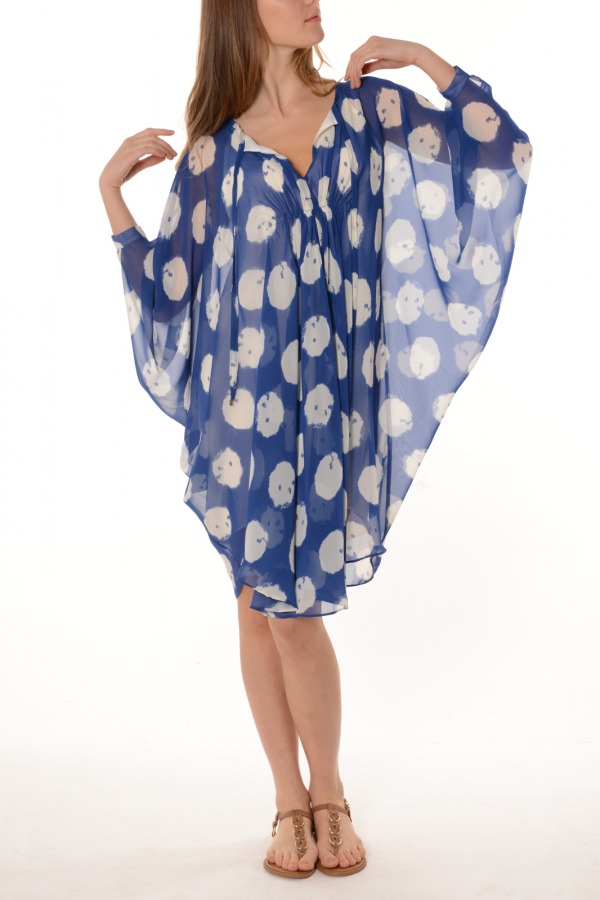 Nothing really needs to be said about this....but I will. It's a tunic, a dress, a coverup, just lovely! And so translatable for pairing with so many things. If you're looking to pack light, this is a must. Features a below chest fixed gather and peak hole tie neckline as well as a slight slip for minimal coverage. Small gold buttons finish off the batwing sleeves. Truly Goddess wear!
Fate blue print dress $ 99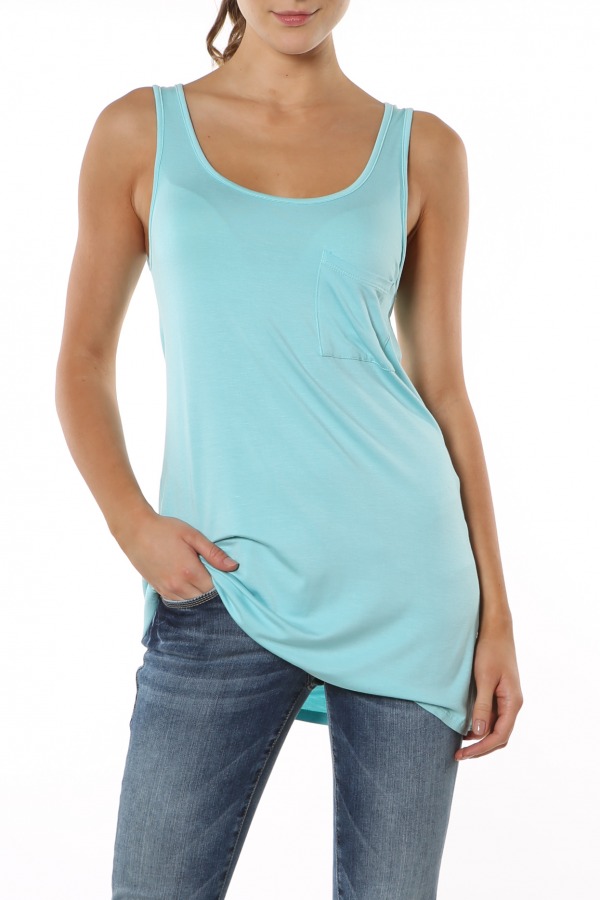 While this might seem like quite a simple piece, (which it is), it's also quite versatile. The colours this tank/tunic comes in conjur up images of ice cream. Which, also makes matching with other things, so uncomplicated. Therefore,if you prefer to add accessories, again, easy to add to this simple yet functional jersey. Surprisingly comprised of 96% bamboo.
Emma's Closet $ 39 (mint, black, peach, royal)
I honestly was presented with a rather difficult challenge with what to include here, with so many amazing warm weather options (skirts, more dresses, more breezy blouses etc.). Plum has you so prepared, you'd think they were coming along. In a way, they are. Take some photos and don't forget your sunscreen and sunnies!!
Yours in Fashion passion
Suzanne M.
... read the full post and reader comments