DON'T FORGET...drop into a Plum store, try on a pair of Yoga's and be entered to win a pair (until November 19).
According to an online article, a leopard's spots (coat pattern) appear to be genetic (I hope that wasn't an extensively funded study). Also, the report went on...serves the purpose of the very large feline blending into it's surroundings, thus having the advantage over it's prey...on the contrary for us females, when sporting this divine coat. We prefer to stand out and we CAN change our spots! Heck, we can change our minds, our attitudes, our sheets, apparently even our sex!? So many more advantages (and a bit less dangerous) to being a female than a large predatory cat! Here are a few more!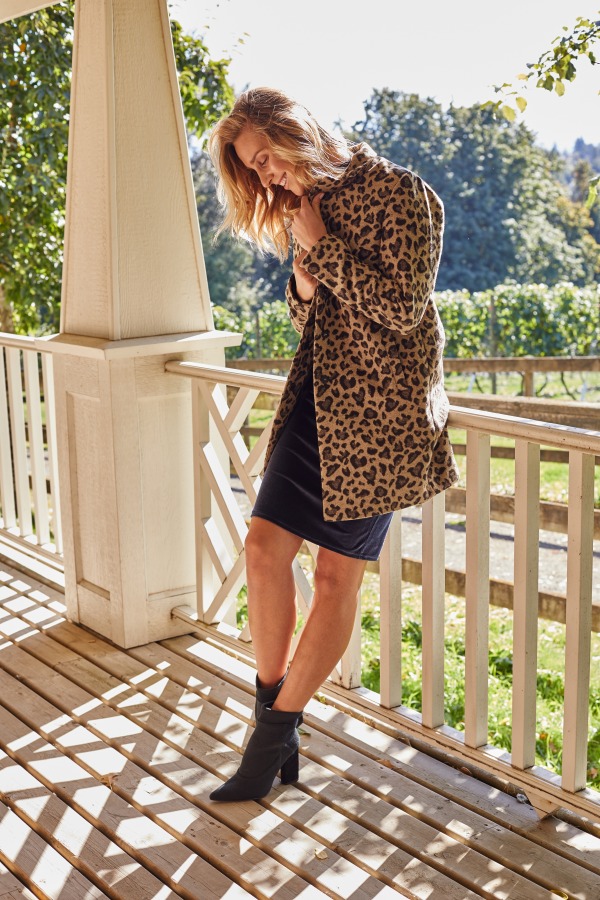 If you're on the hunt for a print coat this year, this should be the one! It's a perfect length to go with the midi, maxi and as well the mini length dresses or skirts. Great layered with a jean jacket or try them with your favourite jeans and combat boots.
ICHI coat with lightweight pile (leopard print) $149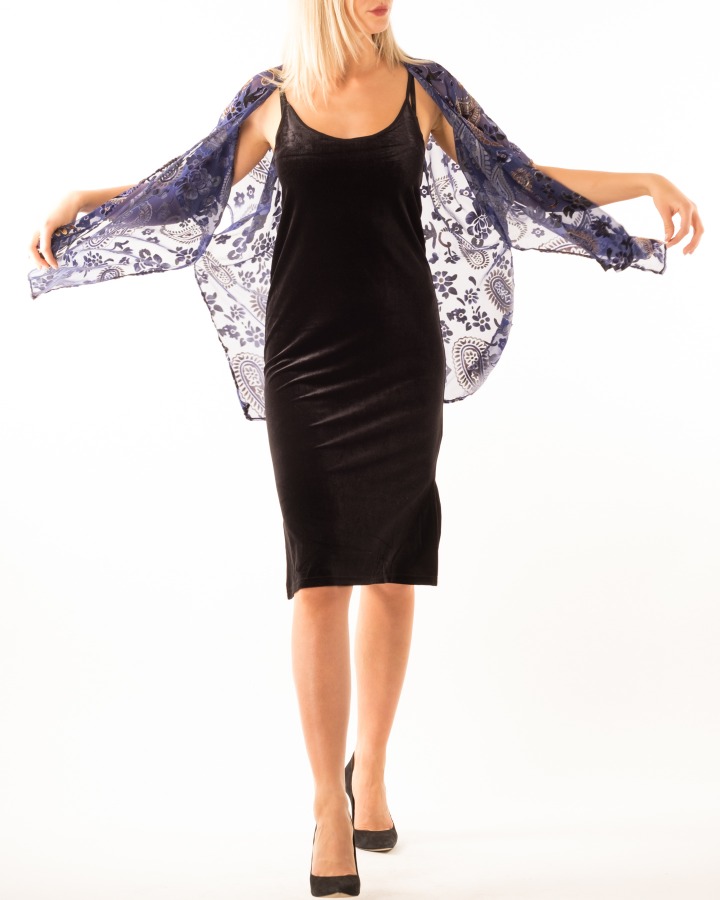 As soon as November hits, the events begin. This is a dress that will be a seasonal forever dress for so many reasons. Comprised of stretch velvet, easy knee length, side slit, black and a 'suits all' cut. Think about wearing it with a destroyed jean jacket and OTK boots for more casual parties, or invest in a pair of embellished pumps or the hot ankle boot trend and (as above) a velvet burnout kimono for more formal events.
B. Young velvet spaghetti strap dress (black or teal) $59
KW velvet burnout kimono (blue or purple) $59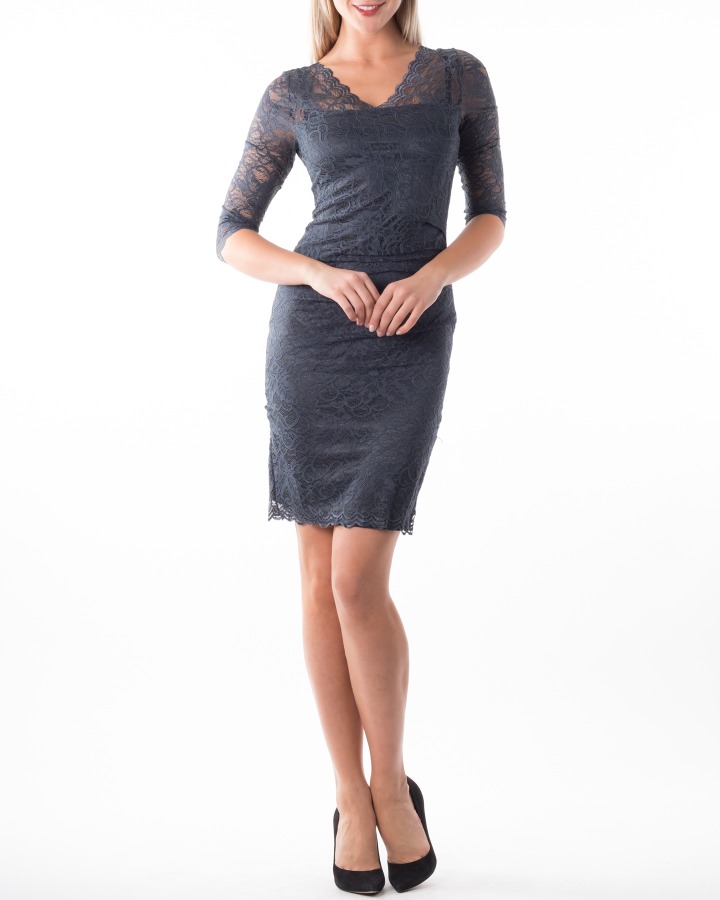 Looking for a little bit of attention? OF COURSE you are! Well, this is the time of year where it's not only ok but you can expect all heads turning your way. Lots of beautiful stretch lace and slight gathers at the side, an interesting design feature.
Kaffe Claudia lace dress (graphite) $ 109
Maybe you like co-ordinates instead...you know, they give you more bang for your buck...one day wear with jeans, another day wear with a pencil skirt or wide leg pants. Above are four fun, interesting and versatile tops that very easily go from festive season to functional daytime wear to Friday night out!
Noble Paris London New York beaded t shirt (black or white) $65
Jane Plus 1 guazy mockneck blouse (ivory or teal) $69
Noble pearls knit top (black, white or pink) $59
Cream Selena print blouse (cream/blue) was $99 now $75
This is a perfect season to 'change your spots', so to speak. A style you've been aching to try but just feel like it's, well...too much, too frivolous or not the 'usual' you? Well, who cares! Life is too short to not wear the mini, funky, tight, plush or wild. After all, no one must like what you wear, more important that they like who you are!
Yours in fashion passion...
Suzanne M.
You can change your socks, change your direction or change a diaper, but if you change your attitude everything looks prettier! ... read the full post and reader comments