While quantities last, Plum has some of it's best, and most popular Yoga jeans styles on sale at $ 79 and $ 89. So, unless you have a uniquely special way of making even 'Mom' jeans look great, it might be time for a pair of Yoga jeans. Mom or not, we all want comfort AND style! Put them on, don't give them a second thought, this is likely what 'Second' was thinking when they created these divine jeans. Make them comfortable, make them stylish, make them in Canada. Looks like they hit all important points.
Plum's owners took a little trip to Quebec where Yoga's are made, to have a look for themselves. This is the busy Canadian factory where these jeans are produced.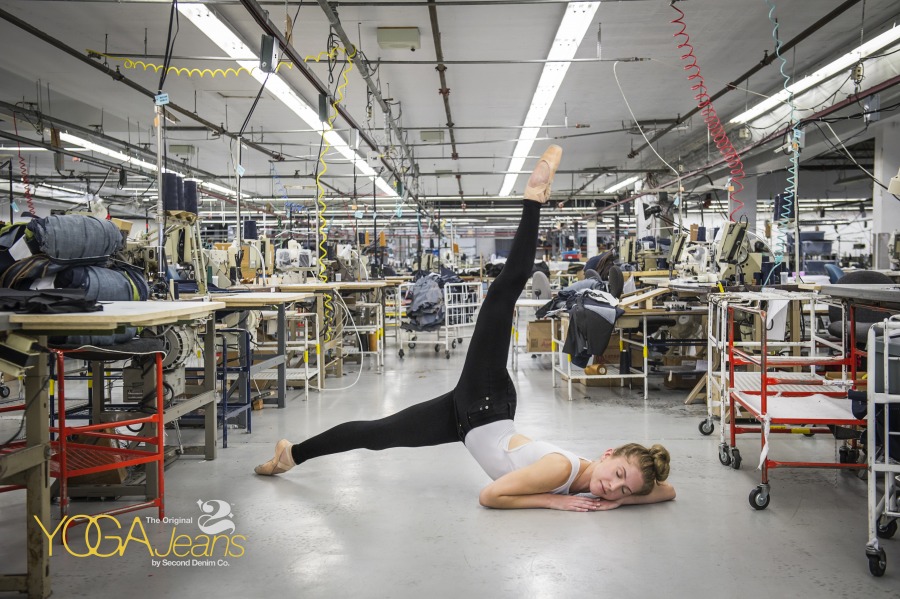 You don't need to be a prima ballerina to test these out. Any regular day will do! Made from only premium denim and designed specifically so they do not gape at the waist. Bend over, dance, have a nap, these will not fail you in any of your activities. Mainly helping you reach your goal of looking super sexy!
Boot cuts are such a great option to the ever present skinny. Contrast them with a lovely lace, cut out top. Look for a cut out leather bootie or open toe wedge or espadrille's to tie the two together. Yoga jeans are made with extra dye to produce a more rich, unique look so remember to wash them before wearing them.
Yoga bootcut highrise rinse indigo jean now $79
Grifflin shell lace top $49
Generally speaking, black jeans will go with anything....just experiment, after all, it's not dental surgery. T shirts are frequently the obvious and easy choice. (you will be beautiful, and not so much broke, as the jeans are on sale). Brains and beauty, hard to beat that combination.
Yoga highrise skinny jeans $79
Michelle 'broke but beautiful' t shirt $49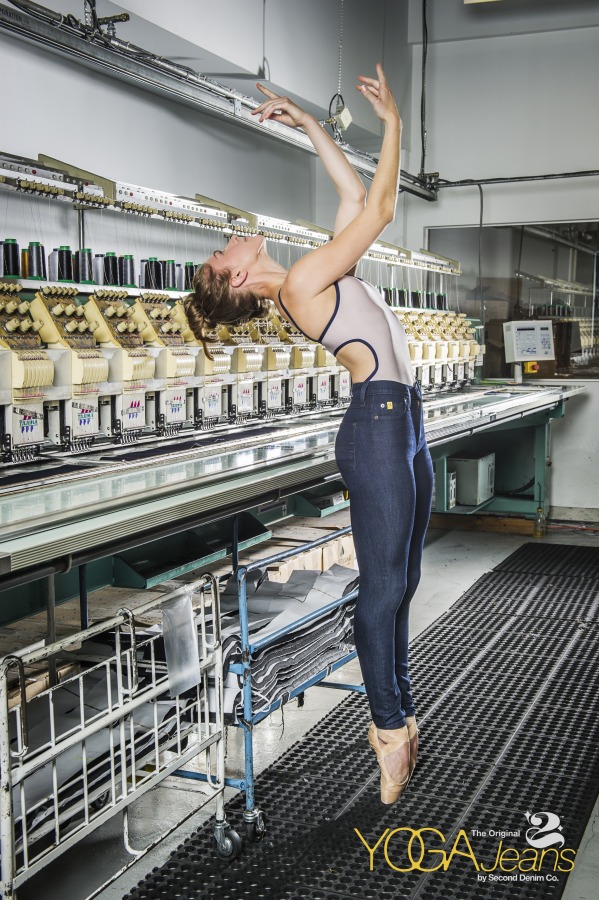 There are far more styles than shown here. Without a doubt you'll find yourself in a pair that will blow your mind.
Yoga jeans are made right here in Canada, from premium denim. In some cases, the denim finish is hand worked to give it the authentic, lived in look. Truly a company that cares as much about quality as you do.
Yours in Fashion passion...
Suzanne M.