BIG SISTERS CAMPAIGN NOW ON. You could win a gift certificate worth $350.
What's the best thing about shopping locally? Oh to narrow it down to one thing! Goods are made by people who work here, goods don't go into shipping containers and use fewer shipping companies (if any), employs your neighbour, no import fees...need I go on? I bet you knew all that. But did you know that most of what non profits receive are from local retailers. We can't control a lot of our surroundings but it's one of the few things we can have a say in. We can play a big part in the success of our local business'.
One other important fact: local businesses (like Plum) often carry goods exclusive to them, not found at multiple chain retailers. Like they're designing just for you.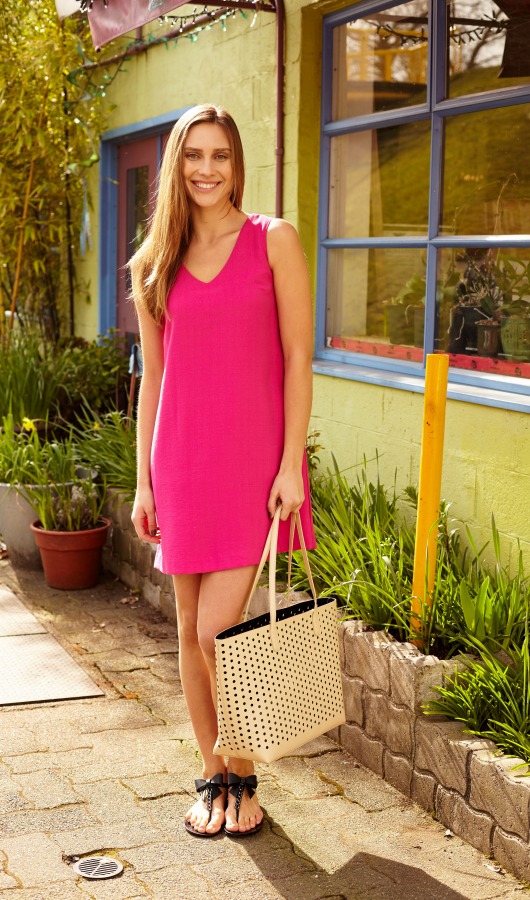 A simply stunning little dress with great details such as, bold colour, rayon blend (which means it hangs so nicely),flattering shape, lined and with a delightful little cut out in the back...so fresh, it's like it grew in your garden. I can think of 15 different ways to work this dress. With a bold statement necklace (or a simple locket), pumps or funky heels, a scarf, a jacket or a shawl, or the 'jean jacket'...a multitude of different looks possible!
Simone shift dress with back cutout (fuchsia and scuba blue) $129
This is another fresh easy look. The graphic patterns, are like accessories on their own. So many great colours to incorporate into your wardrobe. I love also how the designer never forgets the back details. Because when you walk away, you want to be remembered! ;)
Plum sleeveless blouse with faux collar (black, black/orange, green, orange and royal prints) $59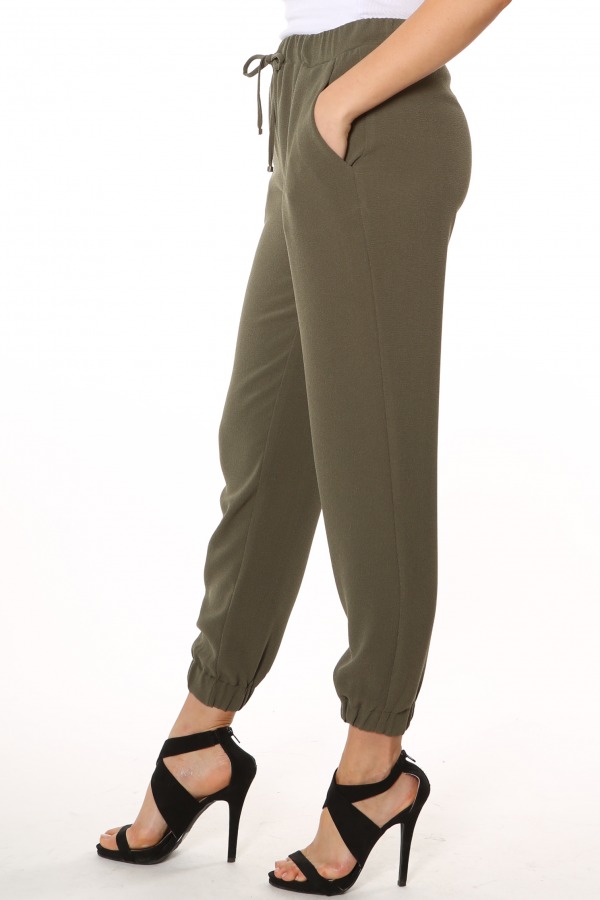 Here's a trend you may want to jump in on. The jogger, done so well here by Plum. A great poly/spandex mix; a fabric mix that flows so nicely together (not to mention travels well). This textured fabric is still light enough for the season. And note how they're worn with pumps, which gives them a decidedly edgier look or don't resist your compulsion to wear them with your flats or flip flops. Just depends on the look you want to create.
Plum jogger with drawstring waistband (olive or black) $79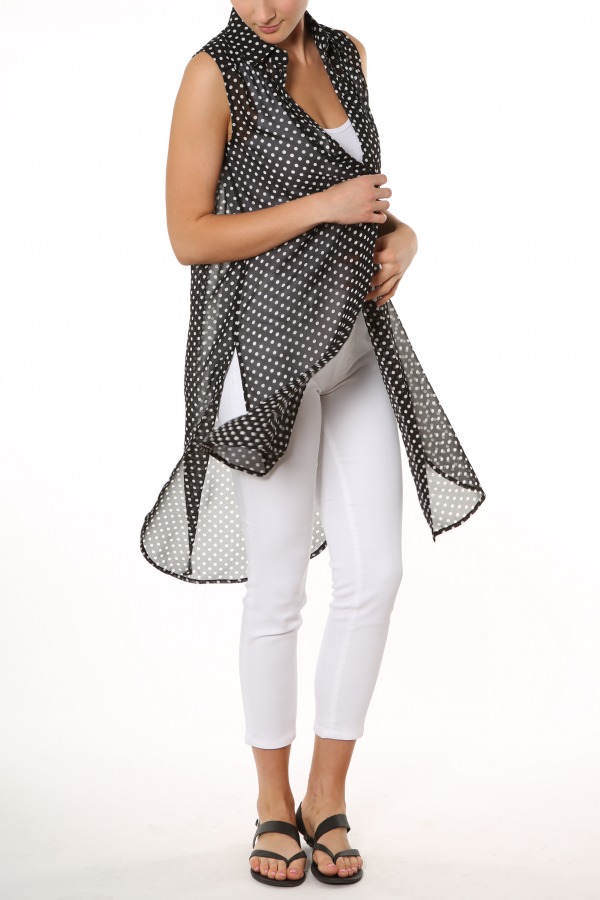 Yet another very efficient wardrobe addition. Long enough to possibly serve as a dress with capri tights one day, crop pants another day, add a double wrap belt or take it to a pool party and use as a light coverup. Many very cool options.
Plum sleeveless tunic shirt (black, black/off white, royal) $85
So many great reasons to shop locally, one of which is, so you can save your money for your travels, not your goods to travel.
Yours in Fashion passion...
Suzanne
PLUM has been a long time supporter of Big Sisters. With their annual fundraising campaign, you have a chance to win a $350 gift certificate simply by making a donation to Big Sisters. Plum will match your donation up to $25. Make a donation, help Plum match a big sister with a little sister and possibly win a gift certifate. Check in store for details.