What kind of sweater girl are you...oops I meant woman? Are you the kind that pins a broach on every sweater, a cardigan person or the oversized boyfriend sweater style type? Do you choose by colour, fabrication or design or all of the above? Personally, I think sweaters are just a wardrobe necessity in our climate at this time of year. Therefore, might just as well choose something, pretty, sophisticated, sexy...or ok just warm! From basic to fashion, Plum's got you covered!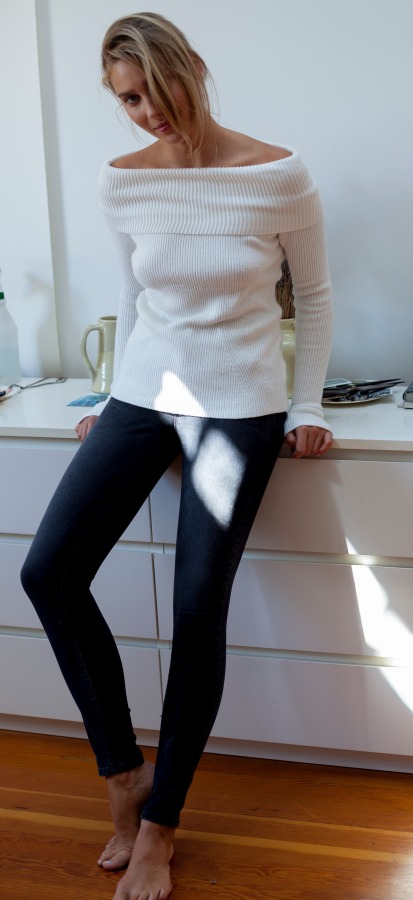 The usual in fall and winter is to grab for the earth tones, which are wonderful, but this white is just so light, happy, fresh and so sexy looking. Try wearing it with a fur vest (very hot right now), above the knee skirt and ankle boots. (sweater also comes in grey which is an excellent alternative to black, making it a wonderful neutral).
DO+BE off shoulder ribbed sweater (cream, black or grey)$79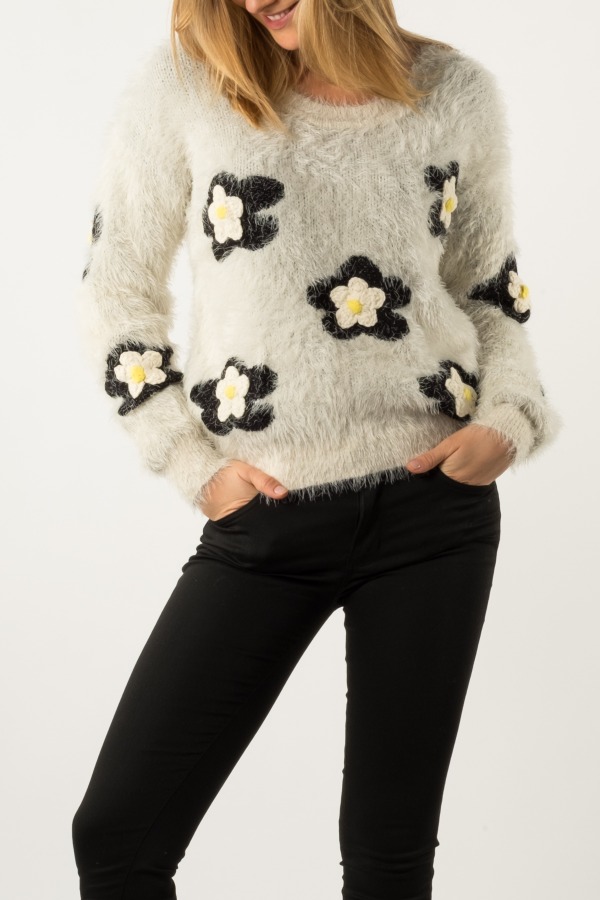 Let's talk about 'cute'. I think after you turn 15, no woman seems to want to be, or have her outfit referred to as CUTE! Ok, well, lets call this fun instead. It's also bright, delightfully fuzzy and if it's not a conversation starter, will probably provoke a few hugs!
Le Shop fuzzy daisy sweater (say that 5 times fast) $65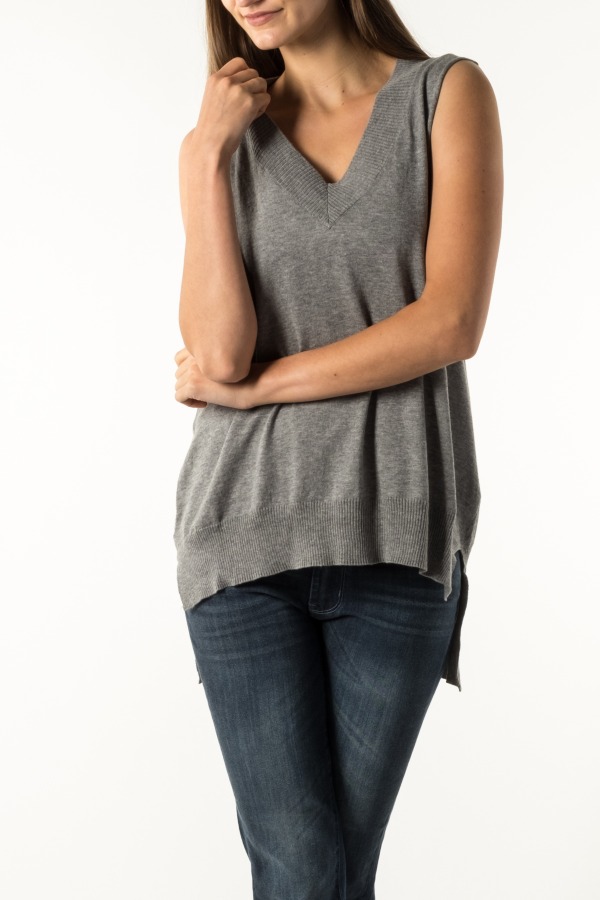 This is reminiscent of Grampa's old sweater vest...or maybe the therapist...which ever one conjures up better memories...I love the loose, casual hi-low style...wear it alone as pictured, add a bold necklace or a string of pearls...or add a shirt, create definition with a wide belt and balance it out with knee high riding boots.
Press Hi-low hem vest (heather grey) $70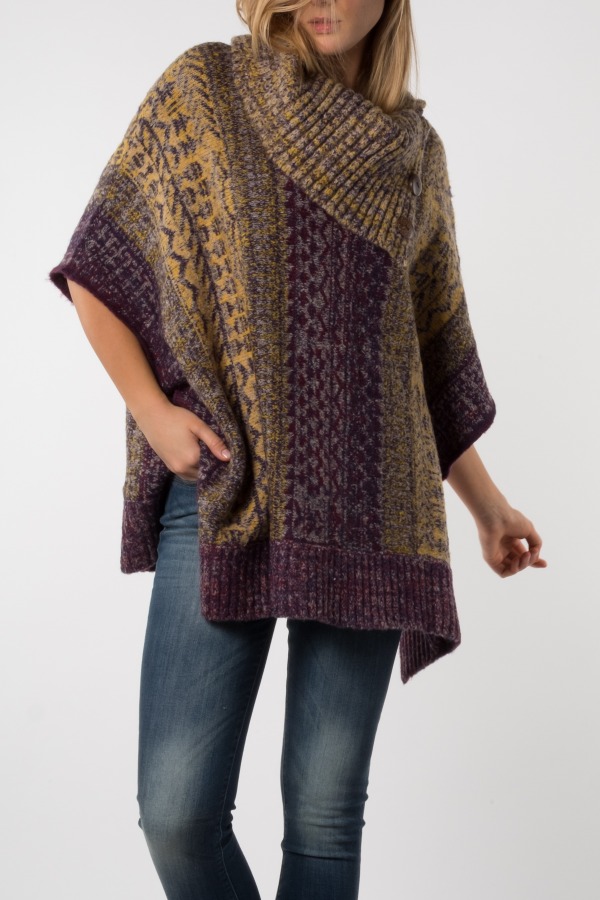 Some of us are hot one minute and cold the next....this accommodates the erratic furnace that is our body. Gorgeous colour combination, abundant collar and just so cozy...wear a t-shirt or even a jacket beneath for layering.
Look jacquard knit poncho (purple) $105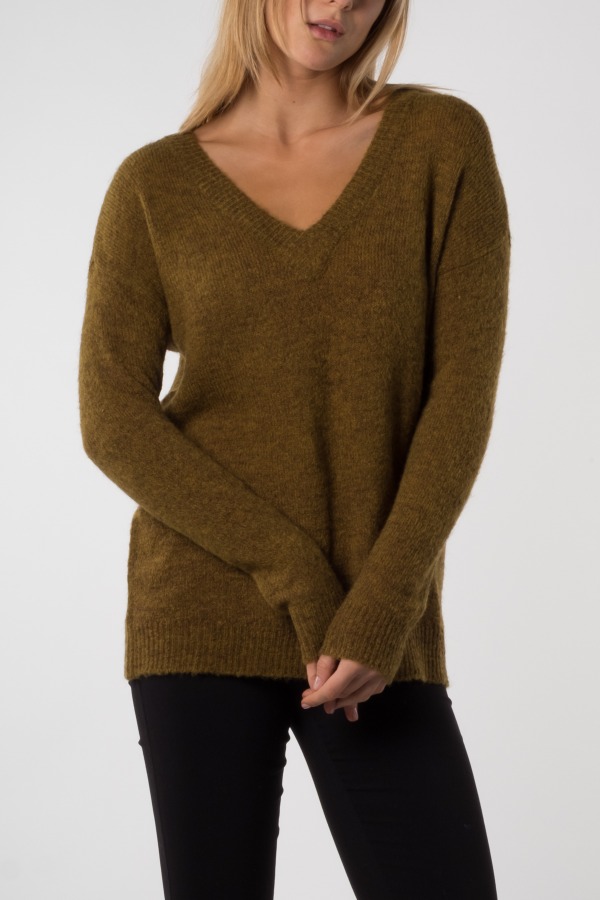 The ubiquitous V neck pullover! There is little else that needs to be said about this style. It goes with everything, it's smart, sophisticated, simple yet easy to pump up the cool factor! And this is just the most spot on fall colour! Another colour that works well as a neutral.
Kaffe Majka pullover (dijon) $79
The internet says a sweater is a what a child wears when it's mother is chilly, or it's just a blanket you can wear to work...I say a sweater is to your wardrobe what wine is to your diet..........warms you up, makes you look cute fun...better than wine...no calories!
Yours in Fashion passion...
Suzanne M.
This is just a representation of what's in store, go in and check them out for yourself!