If December was a day of the week, I'm sure it would be Saturday. Because now begins the month of gift giving along with abundant parties, gatherings and merriment. And what to wear! Recently I enjoyed a lovely night with my colleagues at Plum's annual Christmas party. My favourite part (aside from the food) was seeing just how these fabulous women put together a festive outfit. I'm always amazed and inspired. Neither age nor size is relevant here, therefore I encourage you to venture into a Plum location near you and I'm confident they'll help you uncover your seasonal sparkle!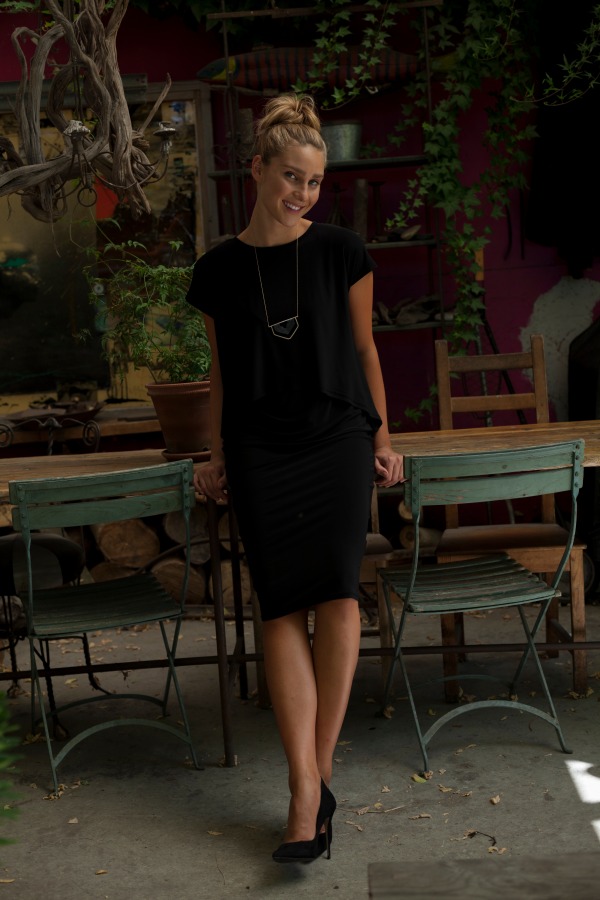 When you purchase this dress (and I know you will), you'll be be getting more than just your average LBD for one season. This is a very innovative, unique design that you will most certainly get a lot of mileage from. What you wear with your LBD is very personal but this is 2 pieces, essentially a tank dress, with a gorgeous curved front overlay top. Thus, one can wear them separately, creating far more than just party season attire.
Simone tank dress with layered top (black or Plum) $149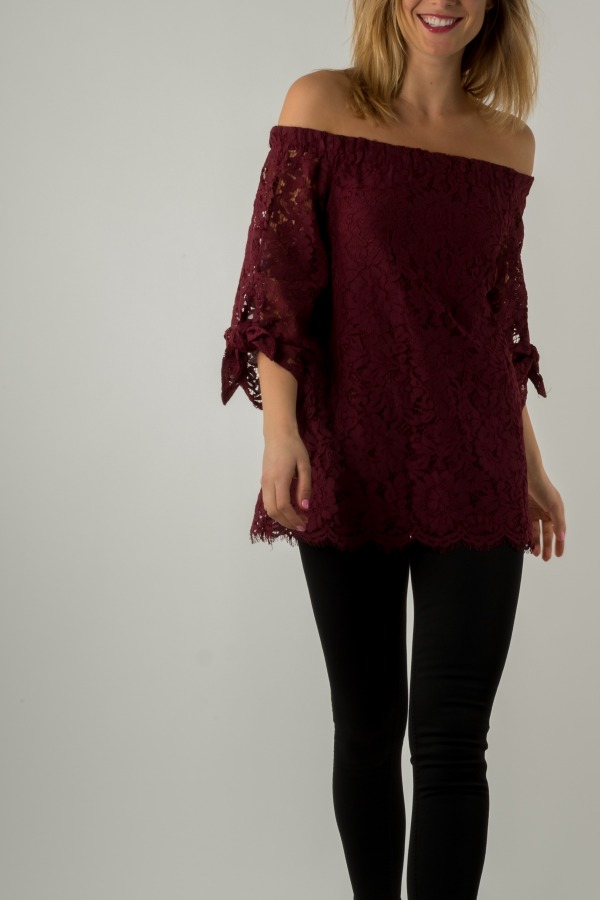 Lace is yet another texture that inevitably shows up during the Christmas season. Off the shoulder, lined body and an easy shape make this a hit. As above, with black pants, you'll find this very easy to co-ordinate with multiple other pieces. However, you'll also find, that lace has also made it's way quite nicely into mainstream wear as well.
IN STORE only
DO+BE off shoulder lace top (wine) $89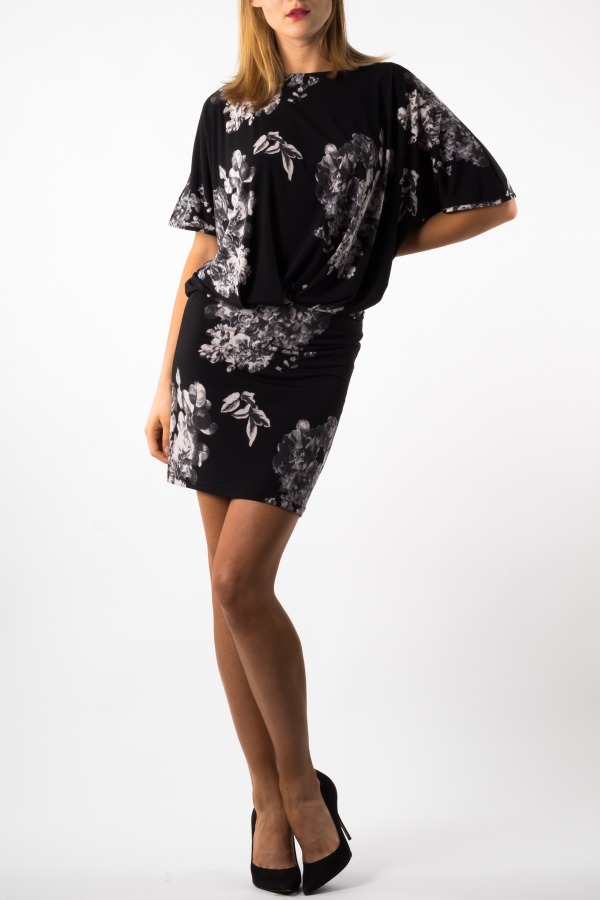 Maybe a break away from solids would be a good direction to take. A jersey print, blouson style dress, with a body hugging skirt create a sexy, and feminine departure from the usual seasonal glitz.
Soya Concept Petruska 2 Jersey print dress (black) $95
The sweet retro look of the lace with a removable collar creates a light easy look. On the right the Mavi GLITTER jean. Black with light flecks of glitter.
acappella lace top with contrast collar (black or ivory) $85
Mavi Adriana skinny glitter jeans (black glitter) $138
Jackets are another sensational way to add some interest to your outfit. The one on the left is a fun, faux fur that adds texture and a playful feel to a potentially basic outfit. Add a chunky or glitzy necklace and you're good to go. The jacket on the right can easily go from office to office party with the simple switch of lipstick, shoes and hair.
Soya Concept fuzzy cropped jacket (black) $95
Tobias double breasted jacket with flared hem (black or pewter) $230 now $185
Dressing for a the barrage of December parties can be a headache OR can add some extra fun to already joy filled and fun activities. Choosing wisely can mean your outfit doesn't sit in your closet until the following December with the Christmas decorations. Head into a Plum location near you. There are accessories oozing with glamour and other wonderful options for the approaching party season. With lots of expertise to go along with it.
Yours in Fashion passion
Suzanne M.