$20 OFF ANY PAIR OF REGULAR PRICE JEANS - IF YOU BUY A REGULAR PRICE TOP! In store only! (details instore)
Who feels they have great genes? Well, I suspect we all have some things we proudly display and some things we'd like to sell for a nickel to someone on craigslist. For me, I hate my digits...don't get me wrong, I'm grateful to have them (crooked as they are), after all...they type (as displayed here), point, untie knotted shoes and independently steal frosting from a bowl. Loads of important uses...Fingers? The best you can do to improve them is rings, fingernail polish and put them in pockets. Body? Lots of ways to improve upon what 'yo momma gave ya!'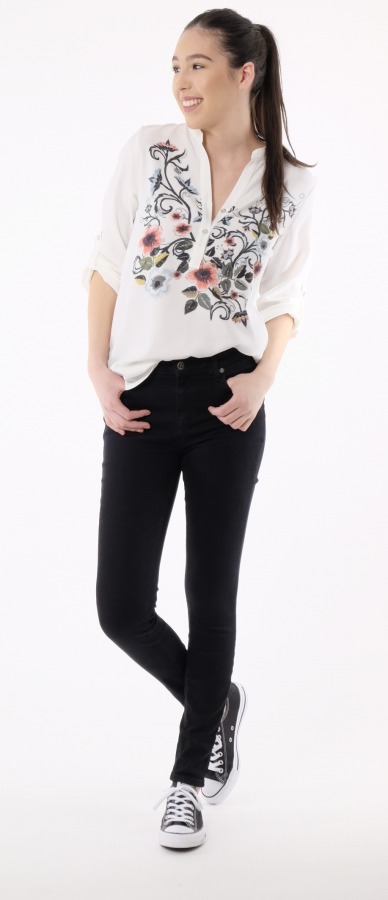 Black jeans! YES PLEASE! Top them off with a bursting with blossoms, embroidered blouse! A fresh, pulled together look was born. Change of footwear, add a jacket and you ease into a semi professional setting. Sandals and roll up the cuffs and you have an easy weekend look. And comfortable? Wow. Yet they are not leggings (or as I like to call them, SLEEVES FOR YOUR LEGS)!
Oh, what to wear with the white jeans.....anything! The above pictured is a top/sweater/poncho...and so pretty, an absolute gossamer looking texture, so breathtaking in the natural shade!
These jeans were built to last and to look like they were passed down from your grandma! So authentic and vintage, the more aged they get the better they become. To the right are a few options to pair with them. My new fashion crush is embroidery; polka dots make a comeback and the cross over top is comfortable, sexy and very easy to add accessories to.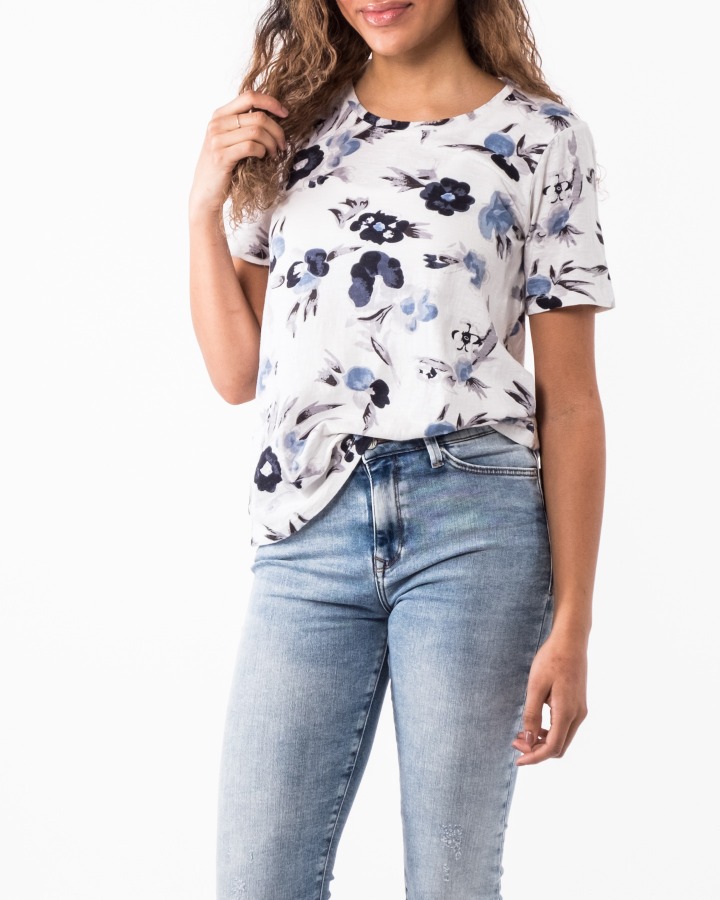 Jeans and t shirts...a better match couldn't be found on Tinder. Really, one is easy going, the other rugged and edgy looking! The weekend uniform for most of us.
If your DNA is such that you look like you eat Oil of Olay for breakfast...or me, who lost on the beautiful hands lottery…in the end, it matters very little. But along the road of life, it's nice to put some interesting packaging on all our beautiful and unique assembly of parts!
Yours in Fashion passion...
Suzanne M.
To be beautiful, you don't need great DNA, just be kind, that's anyone's most attractive look.