Wedding season is in full swing...outdoor, under the gazebo, beach, and even bungee jumping off a cliff...'type' weddings...(GULP)...Often, as a guest, a dress is the go-to choice. However, how do you choose the right one for you? Here are some thoughts. Venue might give you a clue (such as 'beach' location, perhaps a pretty sundress with a shawl). If you're unclear on colour choice, and you're part of the family, possibly consult with the maid of honor about colour theme. If unsure if the dress is too short...it probably is! But most of all, if you have hopes of catching the bouquet, don't upstage the bride!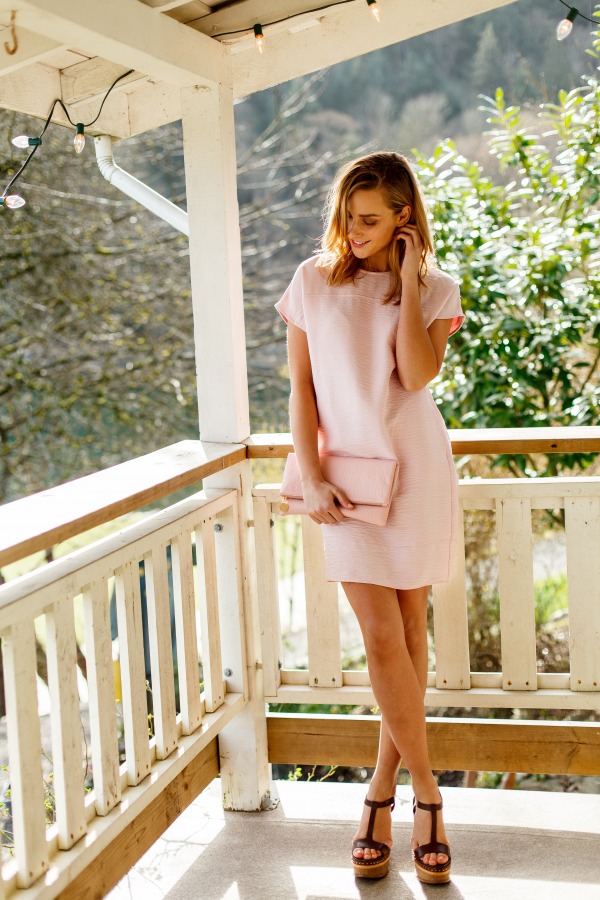 This is a wonderful option. Features a lovely, light pink hue, textured fabric and it passes the 'finger tip' test for length. A great opportunity to play up the neckline with a fabulous necklace. Edit the shoes to suit the location, possibly black pumps if the venue is more formal, and perhaps a hat or an updo.
Simone crew neck dress with pockets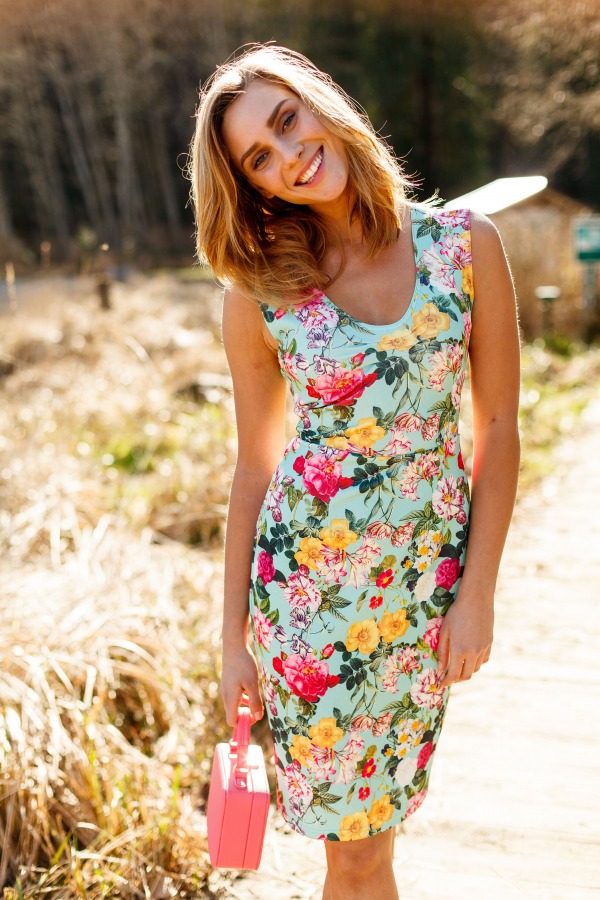 This is one of my favourites from this season. Floral's are often the pattern of choice at a wedding for obvious reasons. This dress is extremely comfortable as well as stunning (don't forget, you might be asked to dance).
Simone printed knit dress with back detail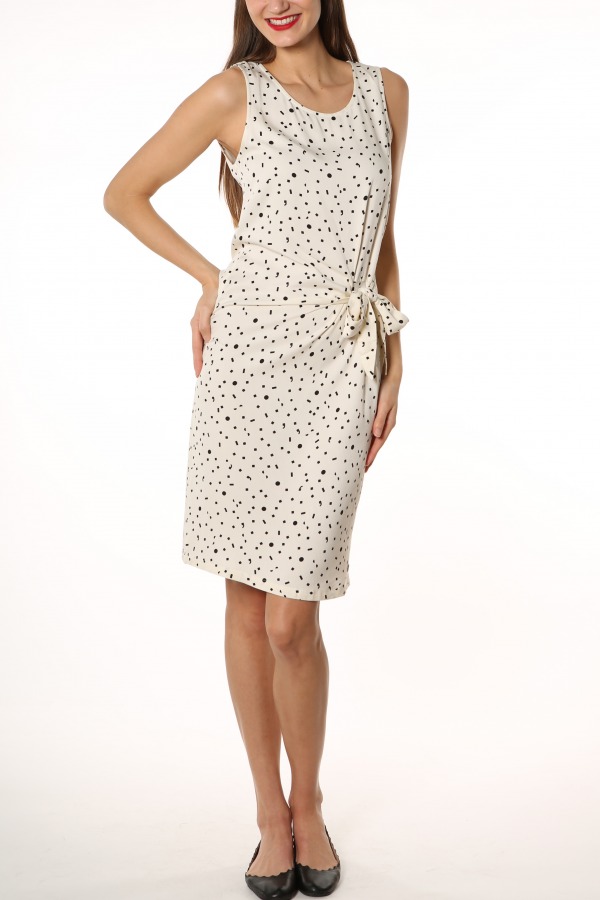 Perhaps something slightly more fashion forward and the black and white pattern make it an easy background for bright red lipstick, shoes or a clutch.
Numph Itsuki dress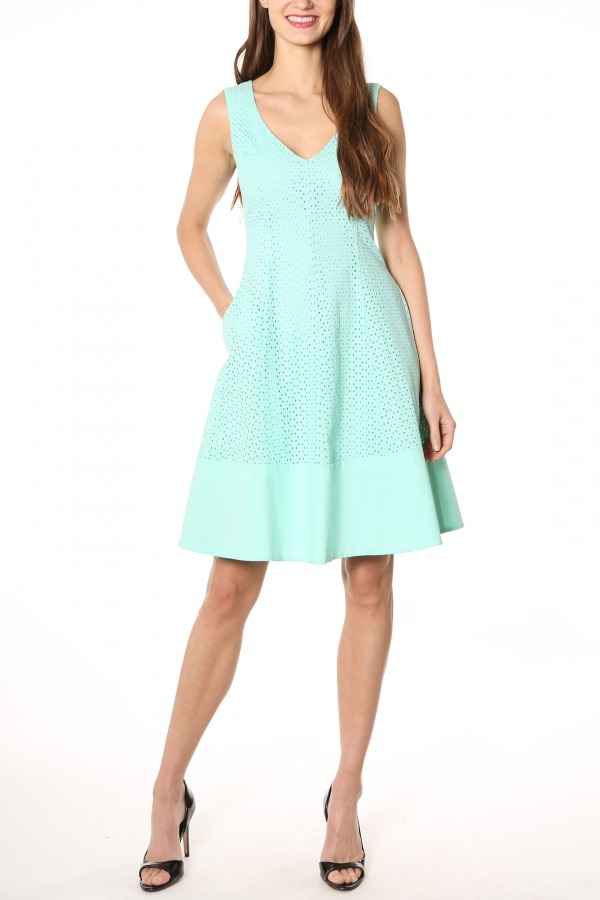 What could be better than a fresh, minty eyelet dress. So sweet with it's graceful v-neckline, a-line skirt and yes, pockets. We love our pockets!
Simone v-neck eyelet dress with pockets
So when things don't seem to be going your way...when the dog bites, the bee stings, and you're feeling sad, you can simply remember your dress is on sale and then you don't feel...so bad! ;)
Yours in Fashion passion...
Suzanne M.
Note availability of above noted dresses, sizes and colours varies currently from store to store. Please visit a Plum store near you.
CONGRATULATIONS to Plum's Big Sisters May campaign draw winner 'Carmen' ..sounds like she's enjoying her prize.
New arrivals are already arriving!