Follow
Planning to 'get out of here', leave, go south or to a resort? If so, that's fantastic and aren't you the lucky one! Unless you live in Calgary or have experience with driving snow plows, these conditions for us here in the far west are a challenge and who wouldn't want to escape? So shop and pack here before you depart because when you arrive there, you'll never be sure of what the options are, what you'll find or prices and exchange rates can be a hassle. But you'll find Plum has plenty that will also suit you for your escape and when you return for spring.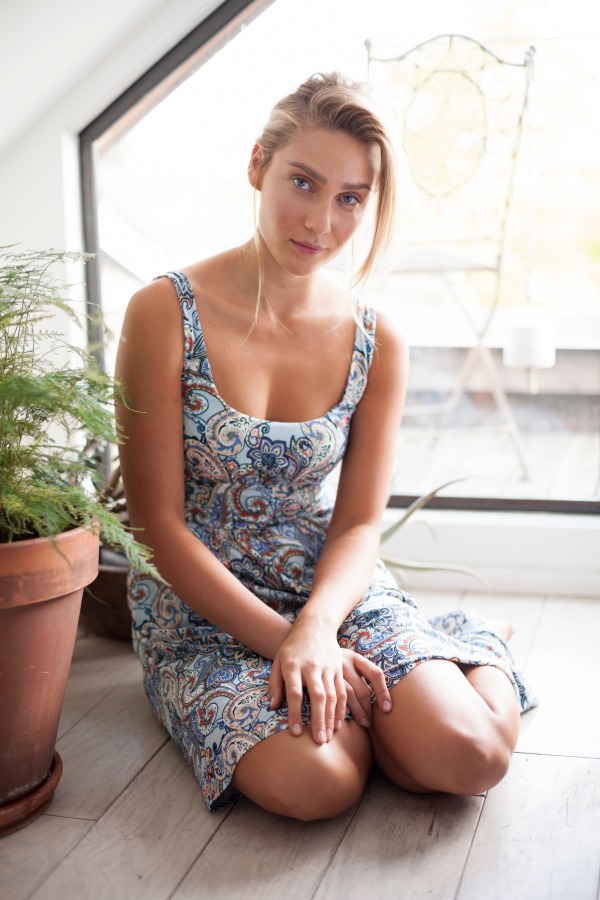 Isn't this the absolute sweetest dress since the invention of cotton candy? If you had to pack one thing, this would be it, it's femininity is only surpassed by it's comfort. Comprised of a butter soft knit stretch fabric...going about your day with ease will be no problem, whatever your adventures.
Simone sleeveless dress with back shirring (blue or light blue) $129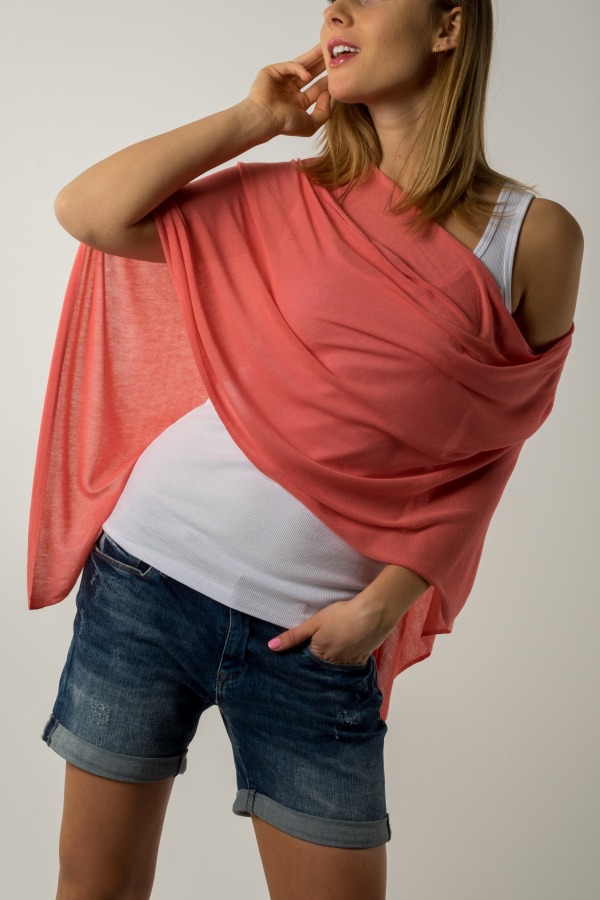 Regardless of what you choose to wear beneath, coverups will be an essential of your wardrobe. From evening strolls to beach side, over a bathing suit, there's no doubt you'll occasionally need something. These are wonderful because they slide over an outfit which can still be seen.
Kerisma Eden sheer poncho (aqua, black, coral, navy, royal blue or white) $59
Perhaps you're a t shirt and shorts type person. Plum carries a great variety of Bear Dance t shirts. And the Bermuda shorts are a great departure from short shorts.
Bear Dance skull with roses (ivory) $35
Point Zero rolled cuff Bermuda short stretch twill (Bayberry, beige, grey or white) $55
Two more wonderful dress options to choose from. The one on the left is an effortless tank style, with abundant colour options in it's print. The one on the right is a sweet, mini dot print with romantic slit skirt and top shirring. You'll want to go dancing!
Emery shirred top dress (black or red) $85
Wink Wink tank dress with curved hem (3 prints) $79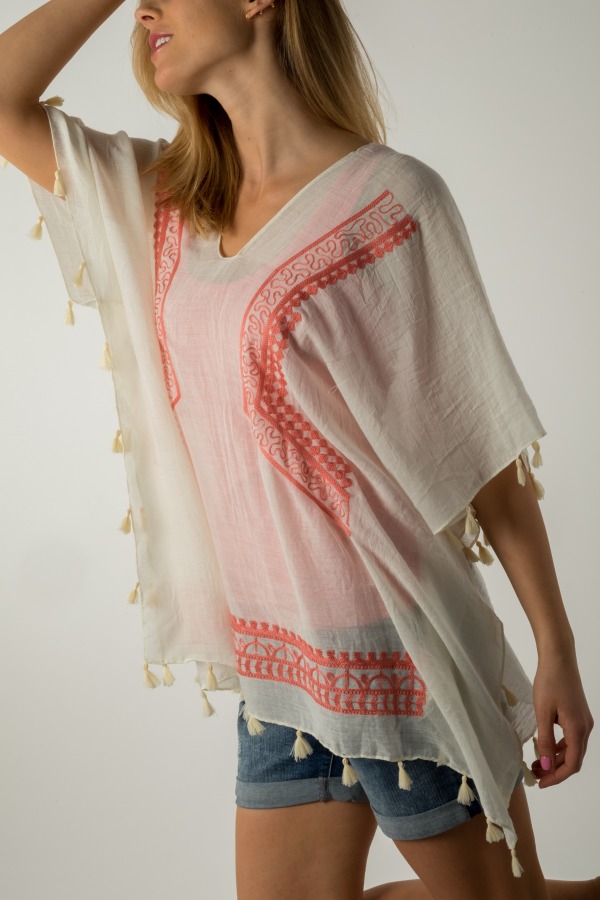 Another great, breezy, fresh style in this bohemian loose fitting top. Anything that packs lightly and is airy will be excellent options.
KW Embroidered poncho (coral or mint) $55
So if you're one of the fortunate's that head to a resort or south for the winter here are a few interesting facts about Snow Birds. The term was first used in 1923, referring to seasonal workers, according to one study, 63% of Snow Birds reported having 'better health' and in Texas they are referred to as 'Winter Texans' But really, it just means a VERY lucky person who gets to escape the winter elements! Enjoy your trip and get packing!
Yours in Fashion passion...
Suzanne M.
To find more of Plum's resort collection head in to a location near your or follow this link to see more