Jean jackets. We don't mind sitting on them, throwing them on the ground, or stepping on them...generally treating them with the basic disrespect shown to dishcloths...but try parting with them. Not so easy because we love our jean jackets. They're a wardrobe staple and have been since the early 60's. Marilyn Monroe in 'The Misfits' made it fashionable for women to wear them and we've just carried on loving them since. We wear them with shorts, with skirts, pants, jeans, feminine dresses and heels and dress them up with fancy pins. I will never part with mine, but I'm incessantly looking for a new one.
Thank you to Plum for feeding into our obsession with this 5 day sale.
Until Monday, grab a bit of cool for $ 79 - 3 styles.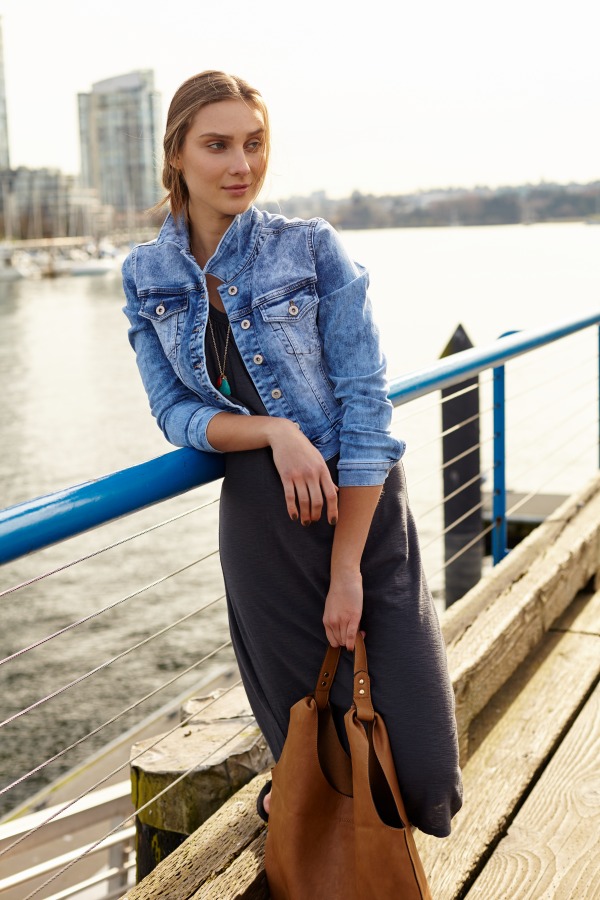 Just a great basic look. A simple dress and a a jean jacket. Maybe add a scarf if need be, but really, the jean jacket can complete almost every weekend look.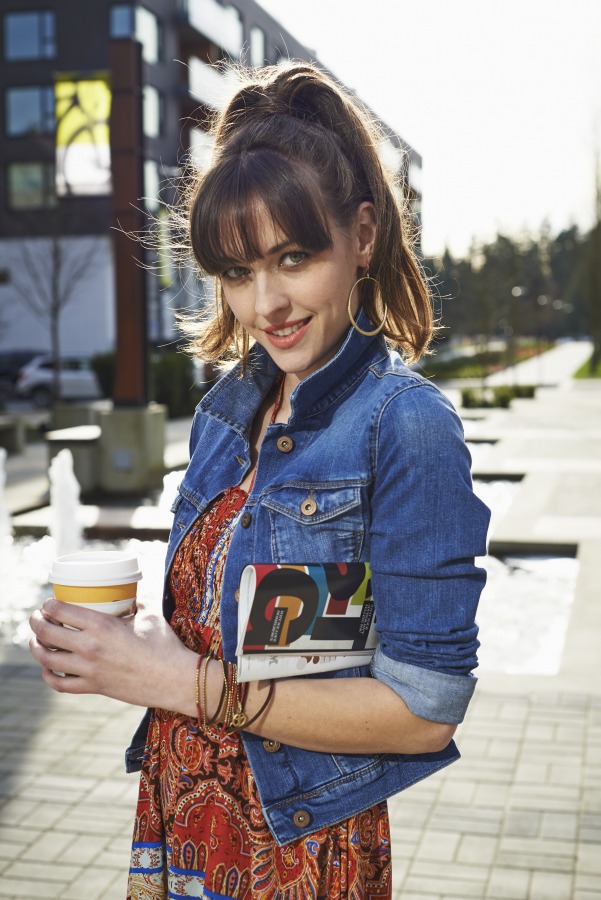 Such a perfect topper for this time of year, adds a bit of coverage and a lot of cool to your look. Push up your sleeves and show off those bracelets.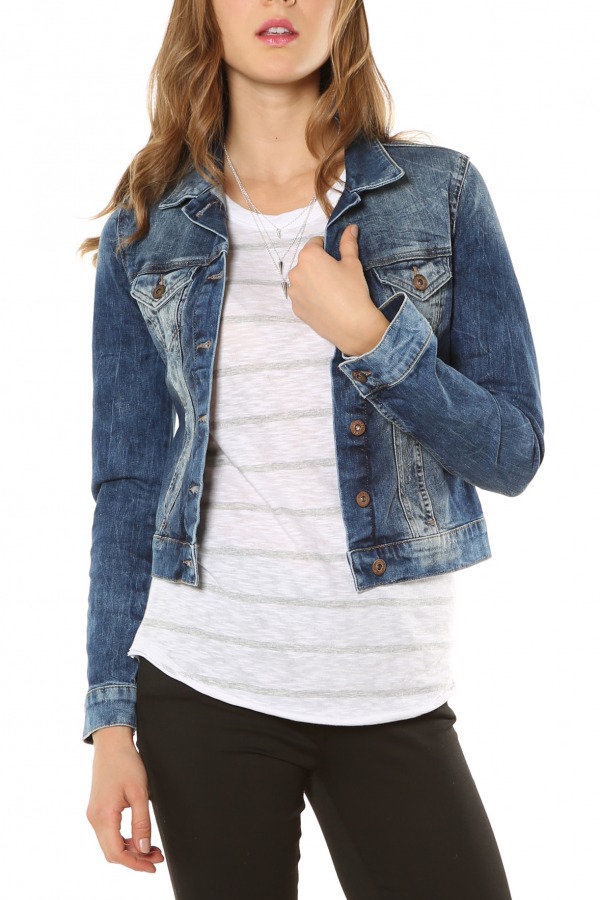 Perhaps the only garment where, if we spill coffee on them, we don't cringe....'adds to the character' we think. Like wrinkles!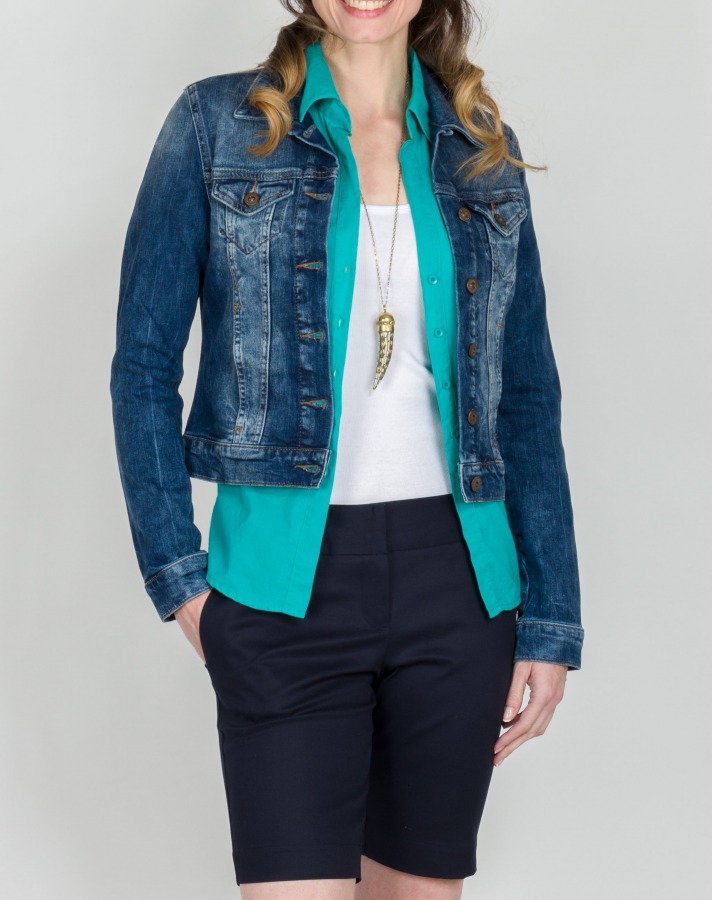 I love this look. Worn with shorts, paired with a casual shirt and a simple necklace. Jean jackets do layering very well. They work just as well with a pull on pencil skirt. Takes away the 'flight attendant' look and gives a less formal feel.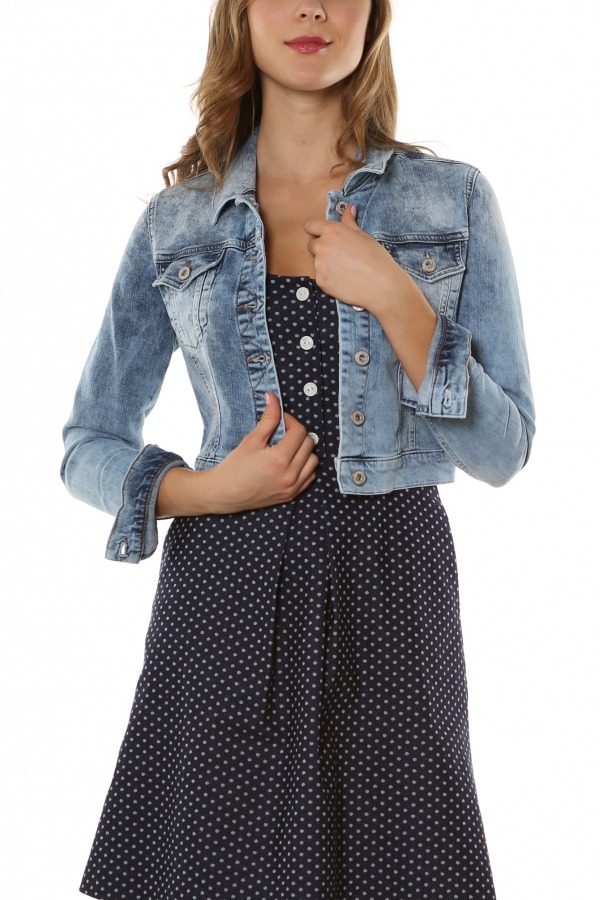 Wearing a jean jacket with a dress is as common a pairing as pineapple on pizza....we're not sure why but they just go together.
If you're looking to upgrade or just simply wanting to add to your collection, now is a great time to invest in in a jean jacket. The workhorse of your wardrobe. Plum has a fantastic sale. Jean jackets, 3 styles $ 79 through to Monday. In store only.
Yours in Fashion passion....
Suzanne M.