$20 COUPON - MIN $95 PURCHASE - OFFER EXPIRES SUNDAY MARCH 25*
How dare I talk about pink. After all, it's like Donald Trump giving a Ted Talk on staff retention. Ok...not quite, because, I respect pink, I dress my children in it, I smile when I see pink flowers, and I would not buy and then get rid of pink. In any case, it's one of the most popular of spring colours. And let's not forget just how many romantic walks take place during a Rayleigh scattering (aka: pink sunset). Pink is...well, a happy colour that generally elicits good feelings. And apparently there is a millennial pink. So, let's explore the colour of now: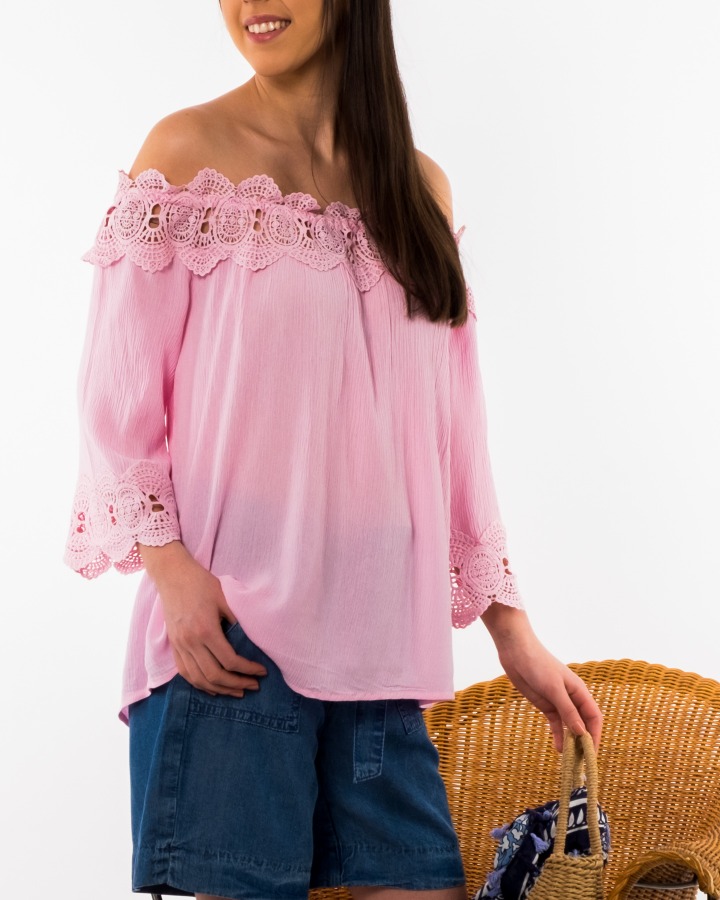 This is just 'the' sweetest combination...pink, with crochet lace and paired with denim. Pink truly seems to be at it's best with the ruggedness of denim. They bring out the best in each other.
Cream lace blouse (chalk or sea pink) $79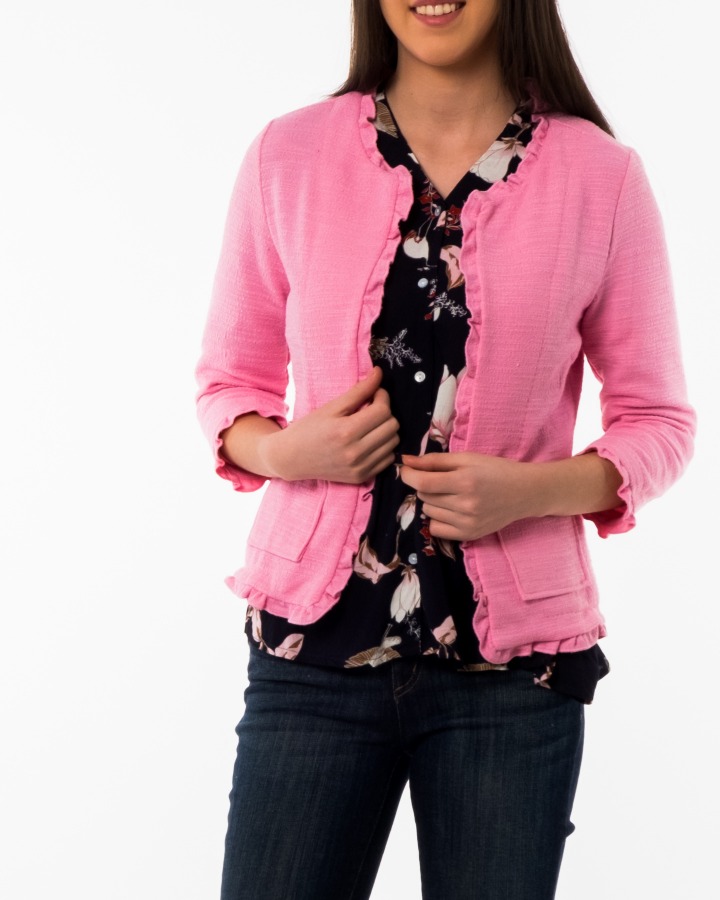 I think this open front jacket is just a brilliant take on the blazer with the added frill edging. If you're a little too timid to go too feminine, again, as above, wear with jeans and find a fun, graphic or band t to pair it with to offset the girliness.
Cream cardigan jacket (midnight or sea pink) $99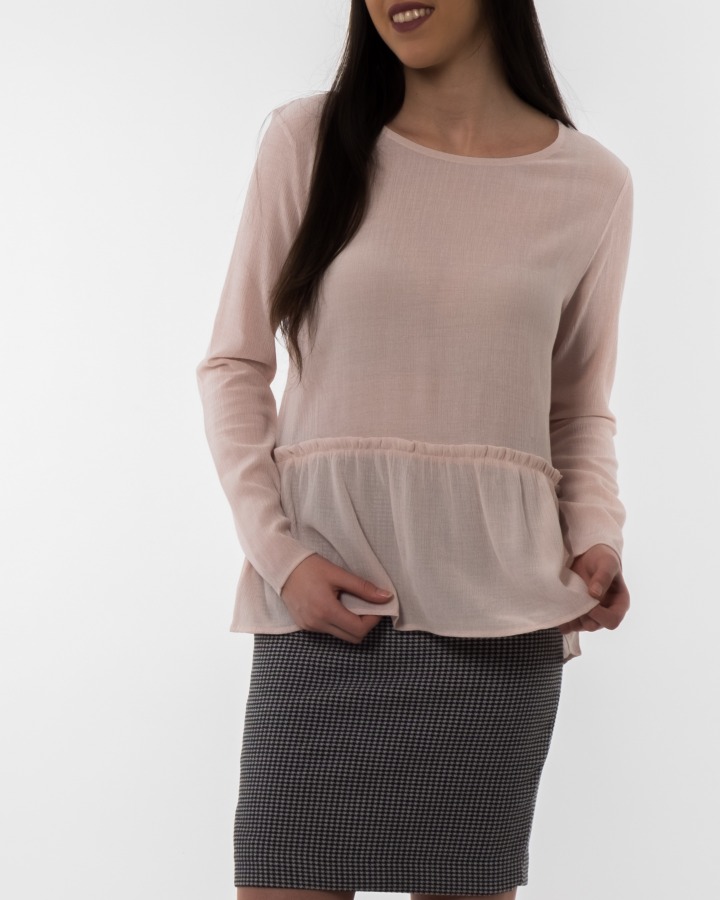 Or...maybe just a light whisper of pink perhaps? Great blouse, fresh and light; love it paired with the pencil skirt but would clearly work well with ankle length jeans or trousers. Liven it up with a pendant or three and your favourite jacket.
Ichi long sleeve blouse (rose dust) $69
Ichi houndstooth skirt (black) $69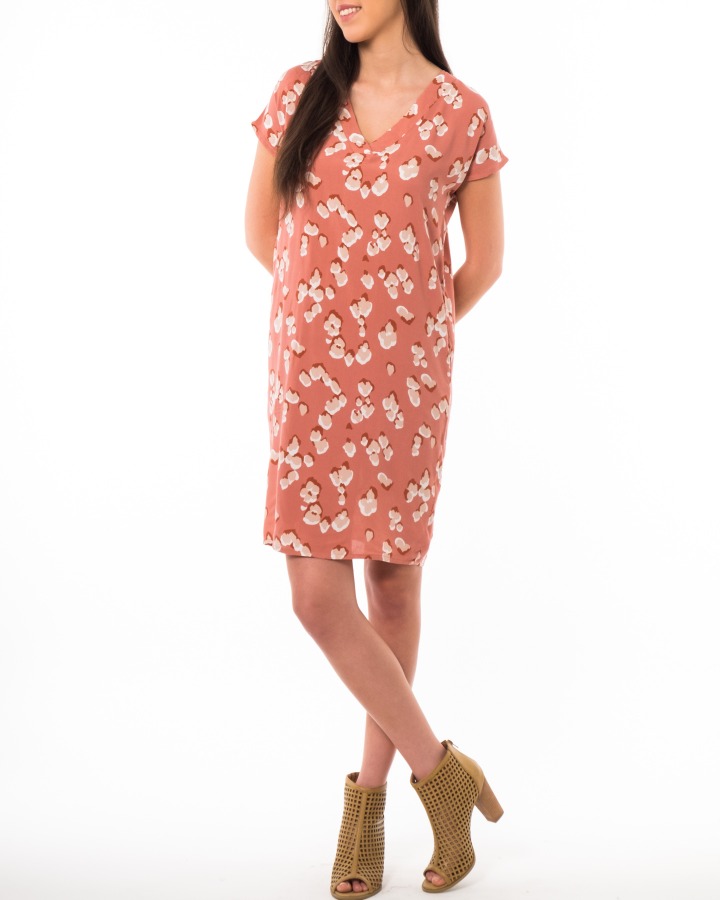 Utilitarian + pink = pretty functional. A sweet, simple cut that's sure to appeal to most, with a carefree print which to me resembles pussy willows blowing in the wind.
Ichi dress (dark grey, military olive, navy or old rose) $65
Imagine a world where crows, piano keys or dulse (it's an east coast thing), were pink....hmmm...maybe not! Because really, there's a good reason why pink is the colour typically associated with anti bullying and fighting breast cancer. Because despite it being a light hearted version of it's angry, edgy, cousin red, the power of pink is in it's softness. Because kindness rules!
Suzanne M.
"You can't move mountains by whispering at them" ~ PINK (who says they need to be moved, they're fine where they are) ;)
*Cannot be used with other promotions or sales. Excludes jewellery. Details on coupon.
... read the full post and reader comments