TRESICS OPEN KNIT CARDIGAN AND TANK TOP A winning combination...together - 25% Thursday to Monday May 21
For more information on Plum's annual Big Sisters campaign (Win a $350 gift card from Plum and support Big Sisters) follow this link for details
Lots of things go hand in hand. Like X'S and O's, Virtue and Moir, quotation marks, socks and Birkenstock, arrogance and ignorance...ok with the exception of the last pair, it's nice when things do go together or match. My children like ketchup on their pancakes.... I will totally pass on that combo, but that's like anything. You are welcome to put together any combination, not everyone will get it. And that's ok, it's not Noah's ark!
A fabulous combination for the season (above). The open front cardigan and tank are just the right weight. Very light texture and the aqua colour is fresh, like a crisp salad! ;)
Featured special
Tresics open kit cardigan (5 colours)
Worn above with BE YOUNG raw edge slim fit ankle jean (white) $89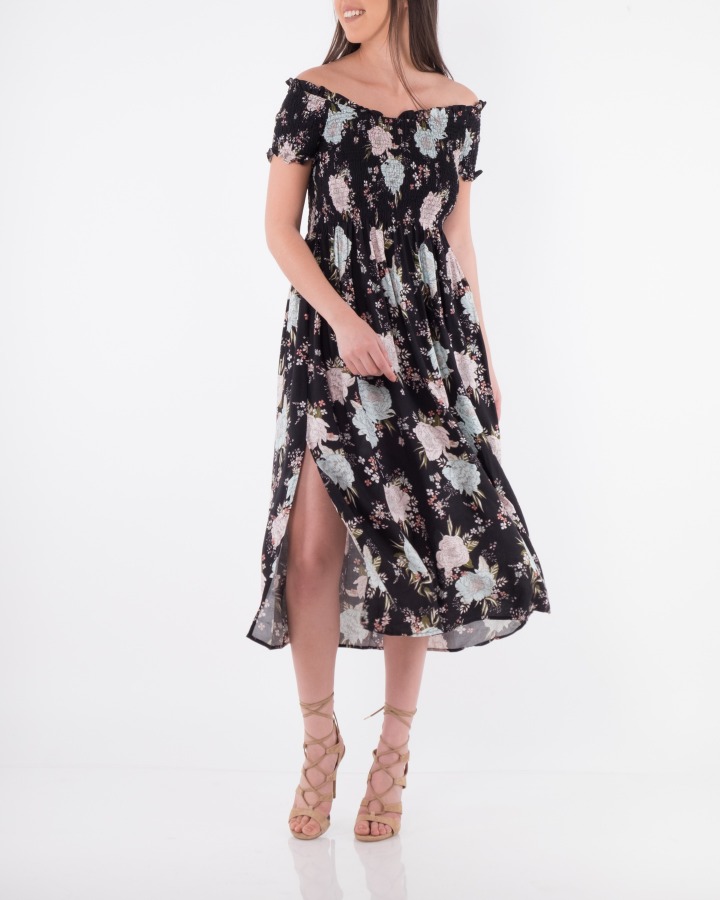 You know the best thing to go with this maxi? (or midi, depends on your height)...YOU! You and sunglasses and straw hat and espadrilles...quintessential summer dress! Features a shirred bodice, and you know what that means?...it means it very nicely accommodates the 'girls', a great length and a little bit 'o' sass with the slit!
Spencer + Shaw shirred bodice dress (black combo, blue combo, blush combo prints) $100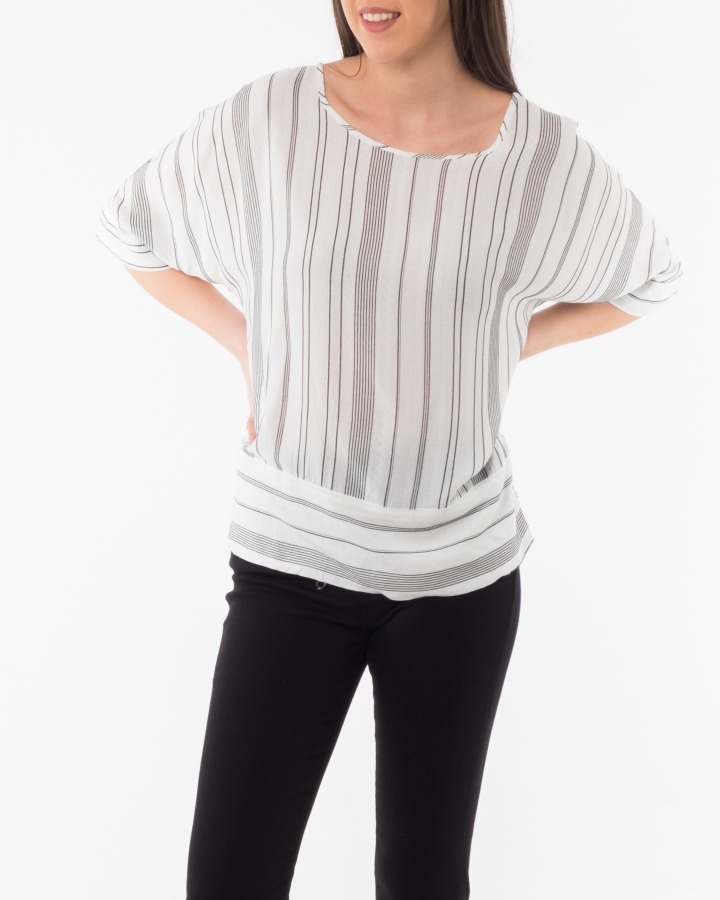 Looking for something beyond the 'matchy matchy' nature of the tank top and open front cardigan to go with the cardigan....this lightweight horizontal/vertical stripe top is a good pick. Try to possibly avoid long wide leg pants as you run the risk of looking like a walking drapery dept. 'BUT I LIKE THE DRAPERY look' you say...then by all means, go forth, maybe add some heels for a more elegant flowey look!
Soya stripe dolman sleeve blouse (off white) $79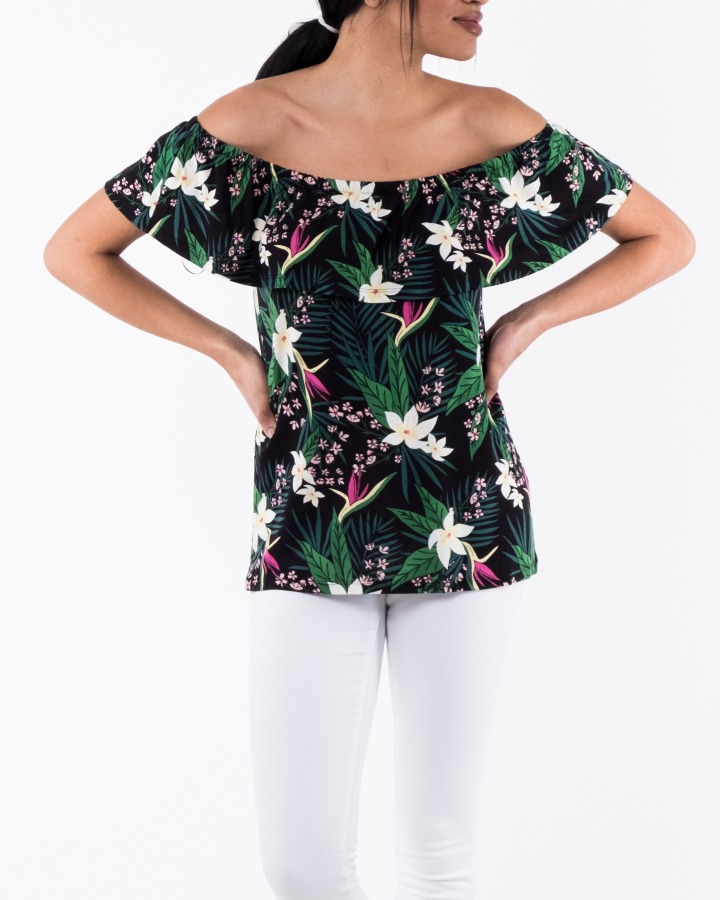 My mind immediately ran off to some foreign exotic location with a handsome stranger when I saw this sweet, romantic top. I could think of many many things it would go with... a long, flowey skirt with a belt, crop pants with flat sandals, shorts and espadrilles. Quite a fantastic travel item as well.
Be Young off shoulder knit top (black, multi or green) $45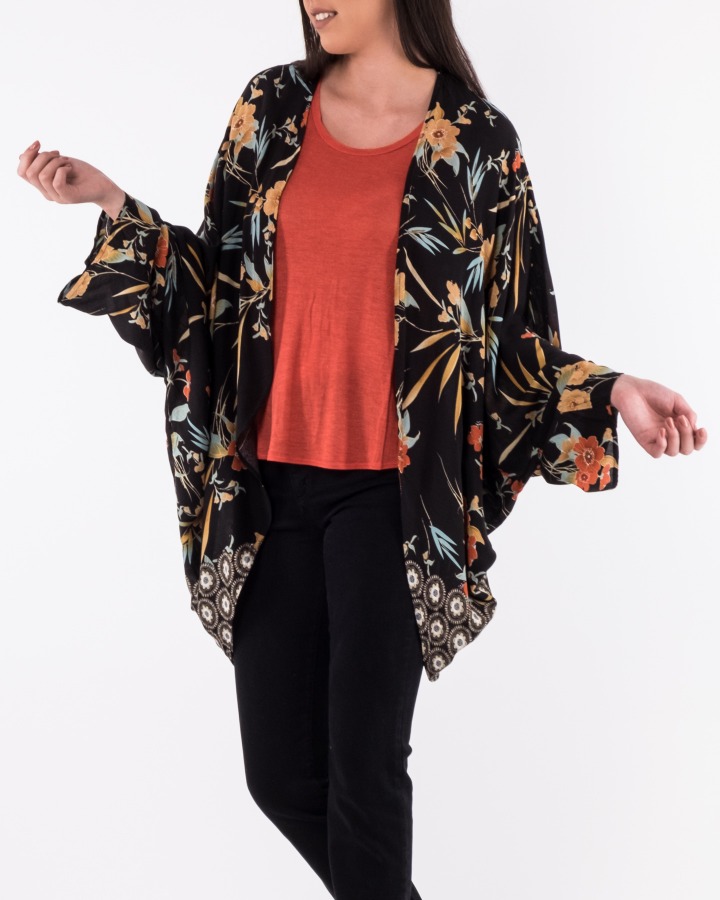 The kimono... I simply cannot get enough of it in the summer. Just the airy coverage I need to keep my upper arms from flapping in the breeze! They've now made a permanent space in the closet next to the maxi dress, shorts, jeans...they co-ordinate with just about anything.
Very J kimono (black print) $69
Some things are better apart than together like....6 am and leaf blowers or Elizabeth Taylor and Richard Burton. Then there are things that are good together but apart can be odd, like singing and dancing....(try dancing without the music). But true magic are things that can be great apart or together, like pros and cons, Ross and Rachel or wine and cheese (hold the ketchup please!)
Yours in Fashion passion...
Suzanne M.
"We always hold hands, if I let go, she shops" ~ Henny Youngman (Comedian)
... read the full post and reader comments