DON'T FORGET: FREE SHIPPING UNTIL FEB. 19 (min. $50 purchase)
In light of Valentine's day, thought I'd pay a little attention to daytime to date time, outfits. With so little time these days, despite all our modern conveniences...who has time to go home and change an entire outfit after work? Typically we might be gone for a full 15 hours in a day, if we go from work to fun evening activity... no one wants to lug around an entire other ensemble! With a little tweaking, a simple change can have you ready for night time twerking! ;)
I would say this is definitive professional dress. Perfect for any office scenario. But if you're heading out later to a movie or pub with friends, this might seem a bit stiff. Possibly add a fun necklace, change into knee high boots and change into a jean jacket. Or instead of a necklace, maybe a scarf. Or with the embroidered option, nothing else is needed.
Simone A-line dress with pockets (black, coral or royal) $129
Mavi Samantha $118
Mavi Alicia embroidered $148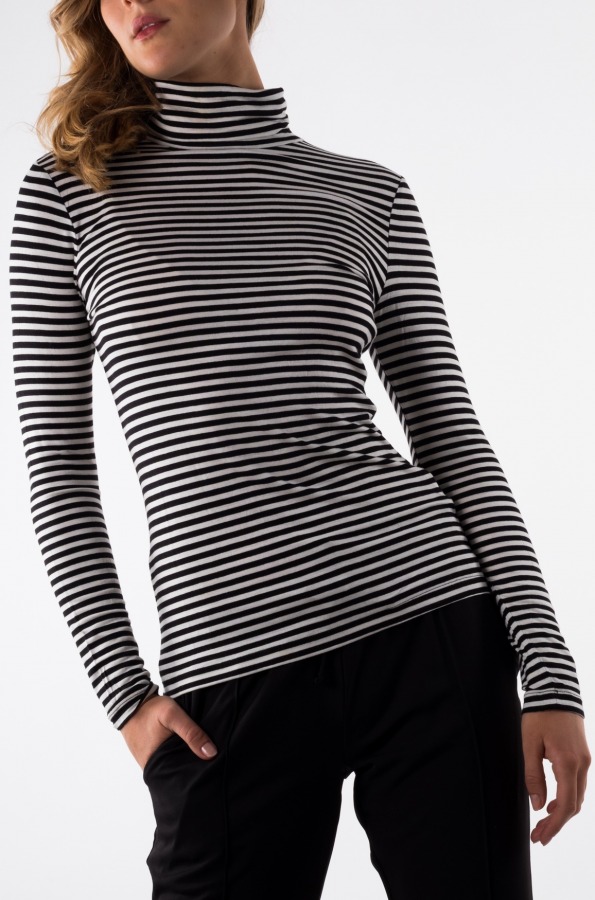 It feels as though there is still plenty of winter left to wear a turtleneck. Especially a nice, lightweight, well fitting one. You can still add some personality to it for the after work activity like a great pendant, a statement necklace or simply bright pink or red lipstick. A simple change of footwear and/or some bold earrings, takes things from I mean business to easy/casual.
Soya Concept stripe knit top (black/white) $49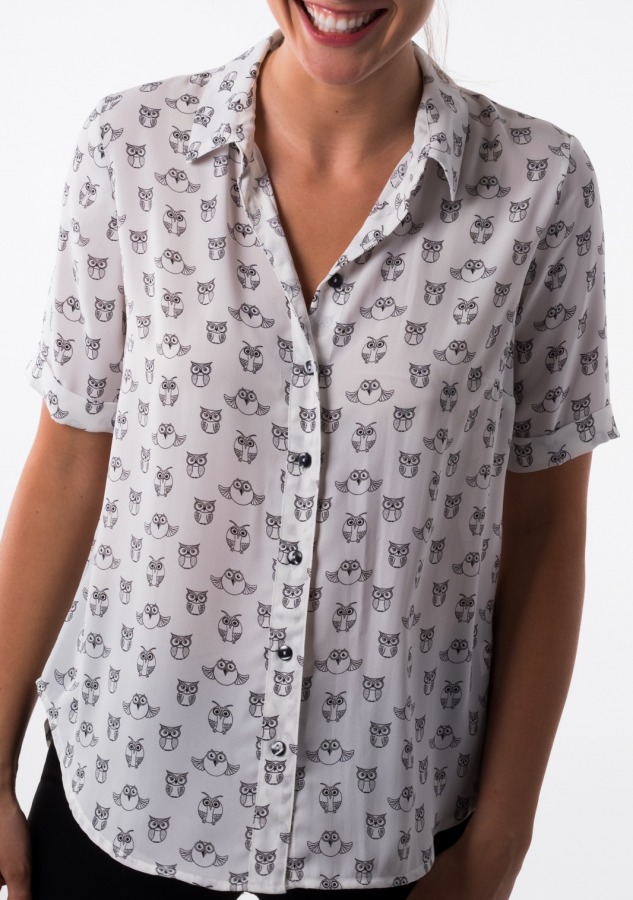 Blouses and shirts should not be discounted. They've become fairly common place in the office world, but that doesn't mean they can't go out to play. This, sweet print, on it's own shows your fun side. Wear it buttoned up and add a string of pearls or open the neckline and your fav. necklace collection. Add a cardigan and a light hearted night event is set.
acapella elbow sleeve blouse (ivory with black print or black with ivory print) $79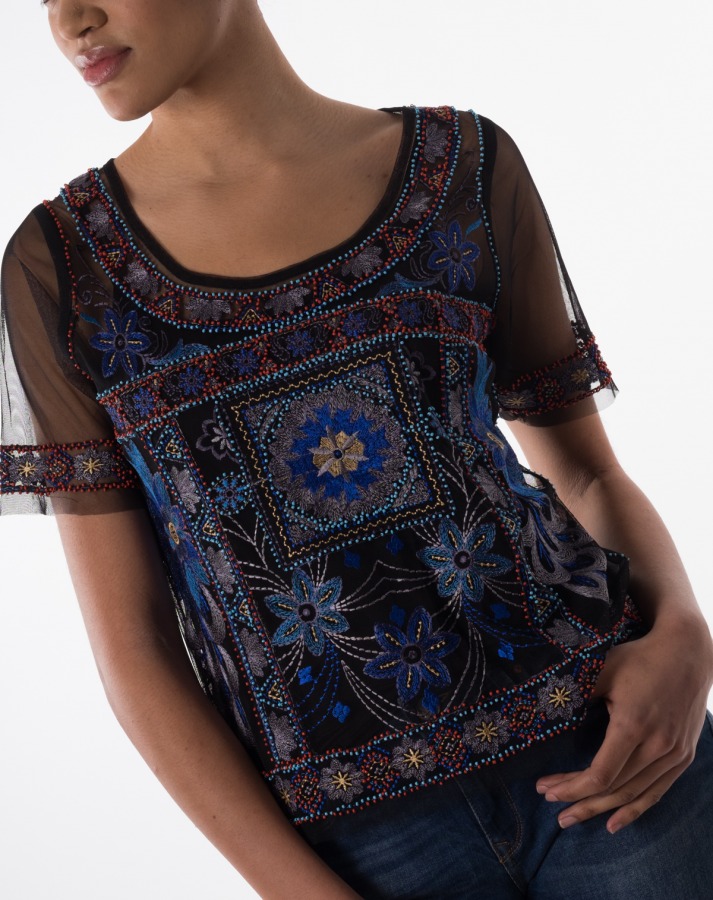 Conversely, there is absolutely no reason this stunning work of beading and embroidery, cannot be worn to work, perfect under a suit and then clearly wonderful for night time...Looks great with jeans, perhaps you're allowed them at work...if not, simply change your shoes to something a bit more funky! Ready to go!
Verty short sleeve beaded top (black) $89
Given that there are 24 hours in a day, and 8 of them are spent sleeping, that leaves only 16...driving across town to change outfits is not usually part of this equation. And in the words of Donna Brazile (DNC Chair) 'If you don't value your time, no one else will'.
Yours in Fashion passion...
Suzanne M.
... read the full post and reader comments