5 DAY (starts Thursday to Monday) SPECIAL PROMOTION. Take an extra 40% off the lowest price (fall & winter), exclusions apply*
You know what they say, it's not over until the snow tires come off. Well, that's what I say. And While we anxiously await the end of snowmagedden, let's discuss the pros and cons of shopping online versus in person. We all know shopping online is 24/7 but what about in person? First of all Plum staff are extremely knowledgeable; they know the trends, they know the stock and if you let them get to know you a bit, they can bring it all together. In person, you get to try it on first, get an expert opinion and maybe some different suggestions; make the most of your purchase. Shopping in store...all but one of Plum's store locations contain play areas for kids. I think I just tipped the advantage to in store shopping ;)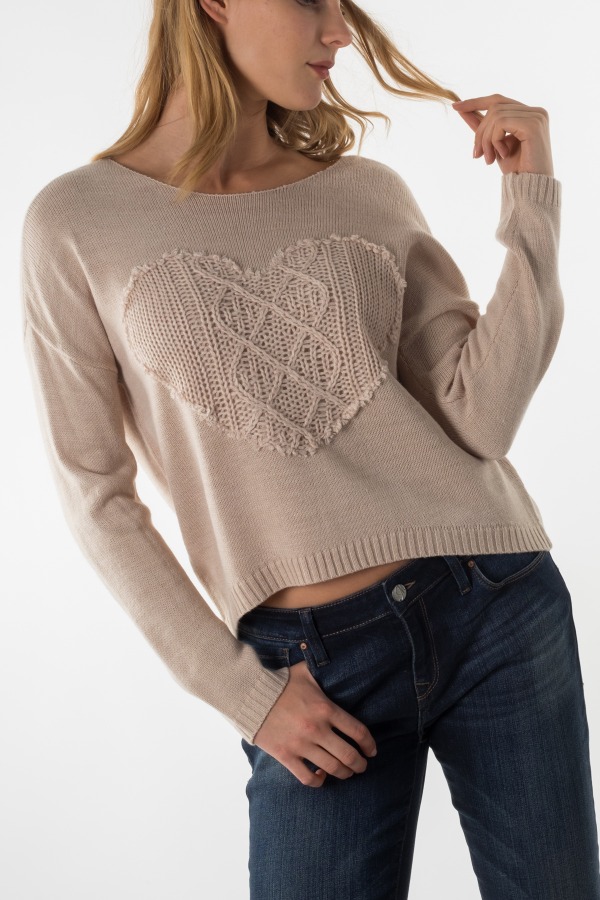 Never mind the snow...Valentine's day is just around the corner...wear your heart on your chest....A subtle but simple way to show you're all heart!
CM long sleeve heart sweater (oatmeal) $79 (in stores and online)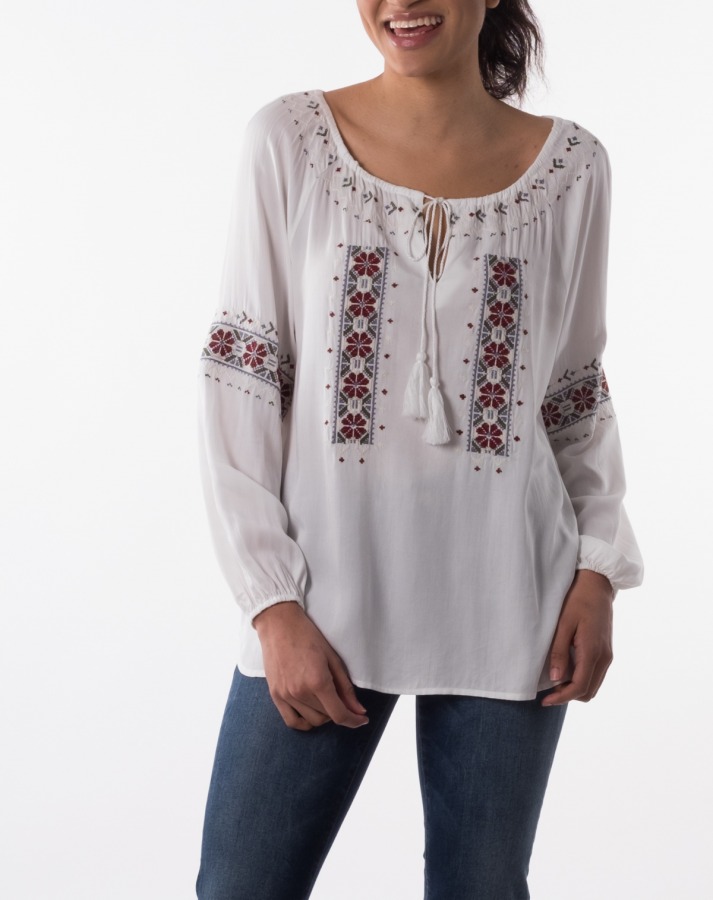 This is a trend that shows no signs of disappearing any time soon. Incorporating the boho look with needlepoint (a close cousin to embroidery), a fabulous neckline, long sleeves, it eases into spring perfectly.
BLVD embroidered blouse (ivory) $79 (instores and online)
Here is a wonderful, day to date idea. From the front, makes for a great office piece, yet still adding a bit of change from the ordinary with the vertical stripes...then the back view notes some exquisite lace detailing. Making the back view just as compelling as the front.
Point Zero stripe/lace back shell (white) $64 (instore and online)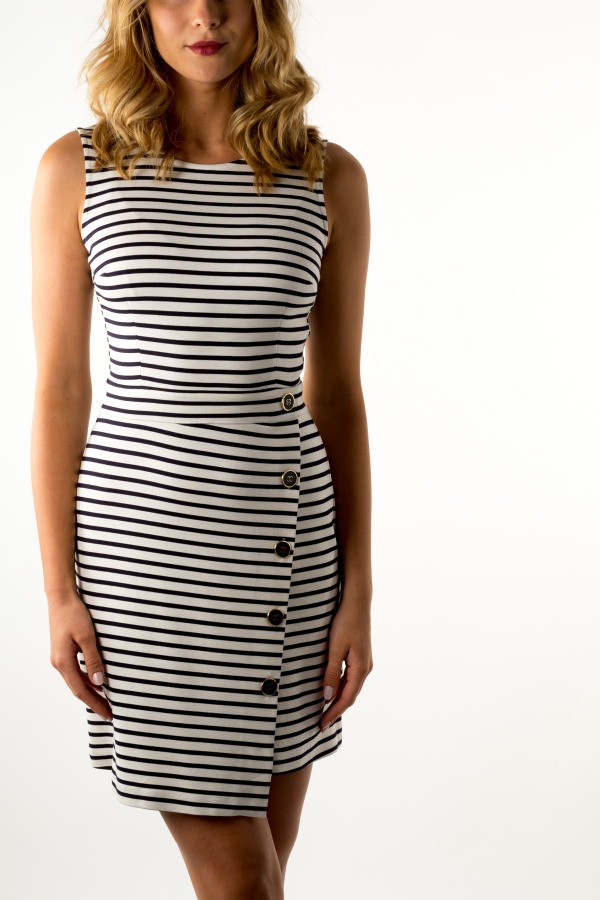 Standard office wear can at times feel a bit stale and lacking the creative edge. Not this! I've spotted several coworkers wearing this wonderful dress and it's just absolutely adorable on, yet, professional, comfortable and a bit edgy. Basically displays the wearer as someone who 'thinks outside the box'.
Simone (black/ecru or ecru/navy) $139
Just when I think I have enough jean jackets, cropped, long, distressed...then come the collarless and the embroidered jackets. The collarless jacket employs all the standard features of the usual denim jacket with a bit more of a feminine flair, a hidden hook and eye closure, just enough stretch AND pockets! Made for a woman, never mind the boys! And the embroidered trend looks great on the jean jacket.
Point Zero collarless jacket (denim or white) $90
Mavi Alecia embroidered jean jacket (deep rinse) $148
There are just times where getting out of the house is not on the agenda, thus online shopping was invented. On the other hand, there are times where it feels like if you don't get out of the house, you'll start talking to yourself...only time to worry is when you start answering back.
If you'd like to talk to someone other than yourself, find a Plum location near you, if you're not compelled to venture out...look for a promotion for 'free shipping' coming soon!
YOURS in fashion passion...
Suzanne M.
*Additional 40% off applied at the till; Fall and winter items already reduced 50-70% off.
*Excludes jeans
*Excludes Jewellery