If I told you that your black pants would stay black after washing them, you'd either laugh, or suspect I was inhaling paint fumes. Frustrating when we spend the time to find just the right fit, we then begrudgingly wash them and they are just never the same. After all, if we wanted grey pants, wouldn't we just purchase grey ones? DISH JEANS was listening and has answered our black pant prayers! They've created a patent pending fabric with 'unparalleled colour-lock technology'. After 20 washes, there is no colour fading!
Let's have a look at how great they look with everything: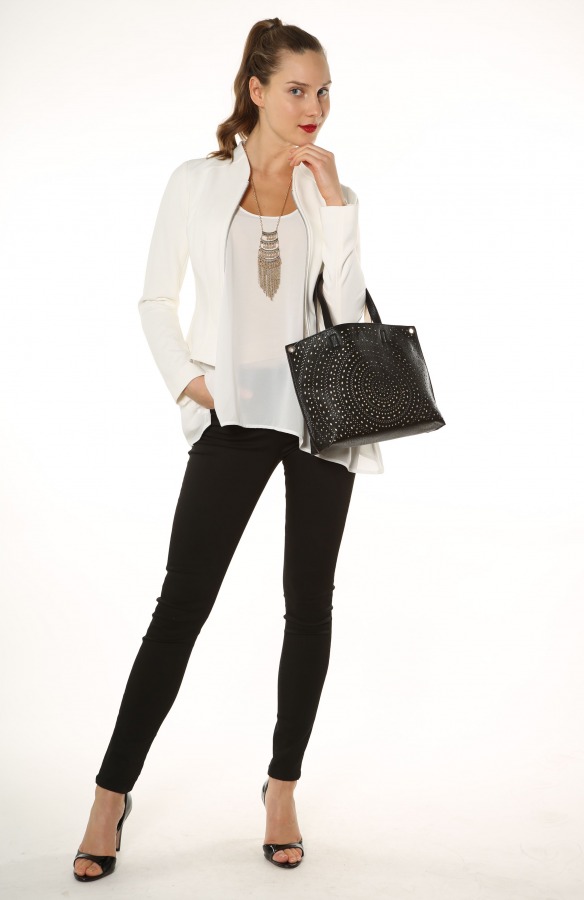 And note that 'skinny' is no longer just for the very very slender. It's now constructed to accommodate curves and the 'thin at heart'. What a stunning ensemble. Not too complicated, yet enough interesting details to draw the eye in the right direction.
Plum zip front fitted jacket $185
Plum lace back, shark bite hem top $59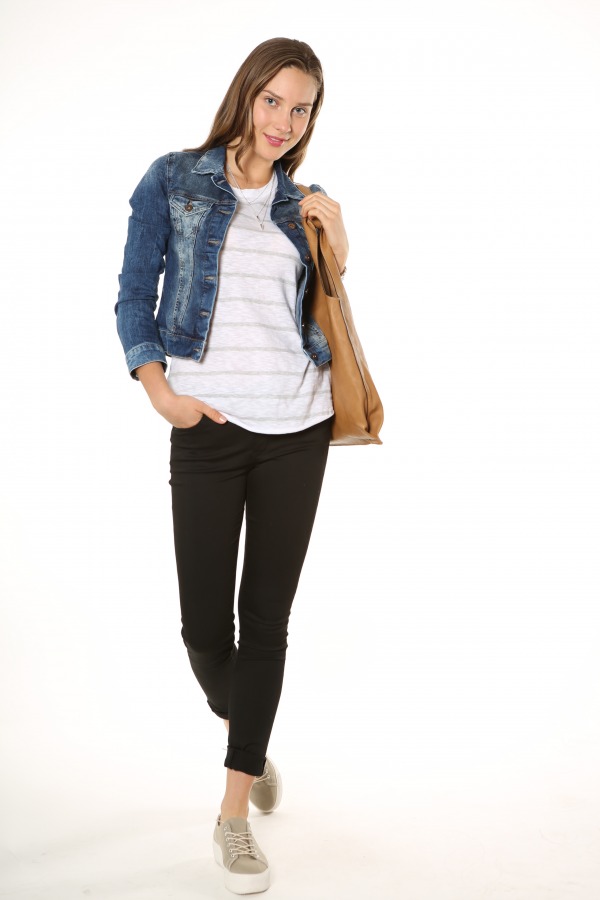 Of course for the casual, busy days, chasing children or browsing though best sellers...easy to pair with your favourite jean jacket and pimsolls. The black, skinny pant goes everywhere. Probably best to buy more than one pair, because now, you won't hesitate to wash them.
Mavi Samantha Jean jacket (dark vintage) $108
Nanavatee stripe tank top (various colours) $35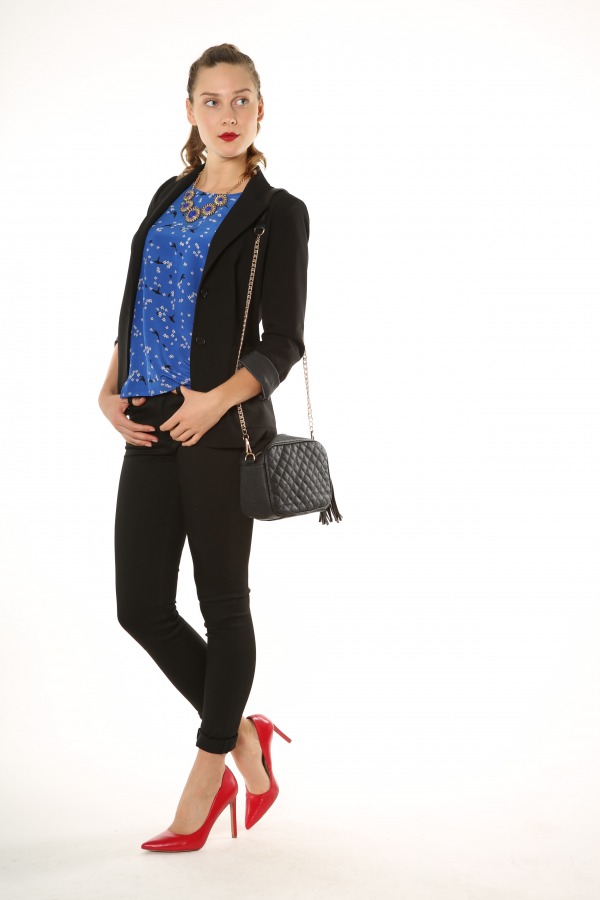 The best marriage (apart from your own) is red and black. Red lipstick, black hand bag, or of course, as above with fetching red pumps!
Tobias black 2 button jacket $179 (made locally)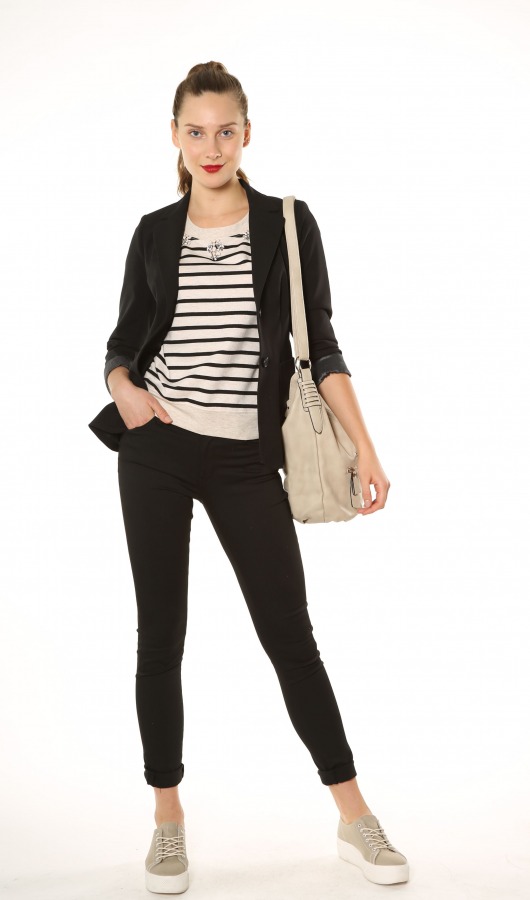 Above ,Dish jeans paired with a bejeweled stripe top. Forgo the accessories if you wish, this sweater has embellishments to mirror the twinkle in your eye! Also so easy to change footwear with this; merely change to pumps for a night out, or ankle booties.
Tobias jacket and Sydney stripe top (coming soon) $85
So glad that the denim manufacturers have heard us, 'we want comfort and style' and they delivered and now black that won't fade. Could comfortable heels be far behind?
Yours in Fashion passion
Suzanne M.
... read the full post and reader comments