FOR LOTS of flirt worthy great finds, be sure to attend Plum's annual, in store, 4 day sidewalk sale!
Are you an anxious flirt? You know, you go to a party, with a couple of friends and want to start up a conversation with someone who looks attractive...BUT...it's hard to know where to start, hard to know what to do with your hands, hard not to dribble food while trying not to talk too much...very nerve wracking. It's like emotional multitasking! Flirting is a very fine art, some are good at it and some are just good at being flirted with. I say, find a super cute dress, and let the dances and glances begin!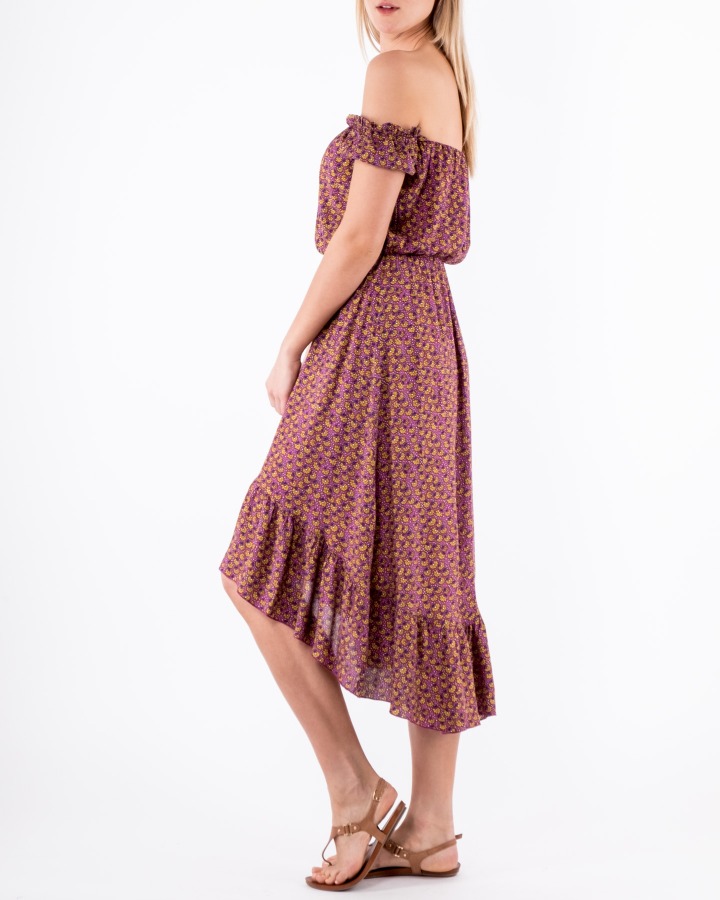 According to psychology today, flirting is not a simple, light hearted activity, as it encompasses many skills such as body language, empathy and creativity. Part of that creativity, however premeditated, is how we dress. The above dress is just a sweet, lively, dancing dress. Not so overly revealing so as to raise your Grandma's eyebrows, just a little bit of somethin' to catch someone's eye!
Lani off shoulder dress was $89 now $59 (in store only)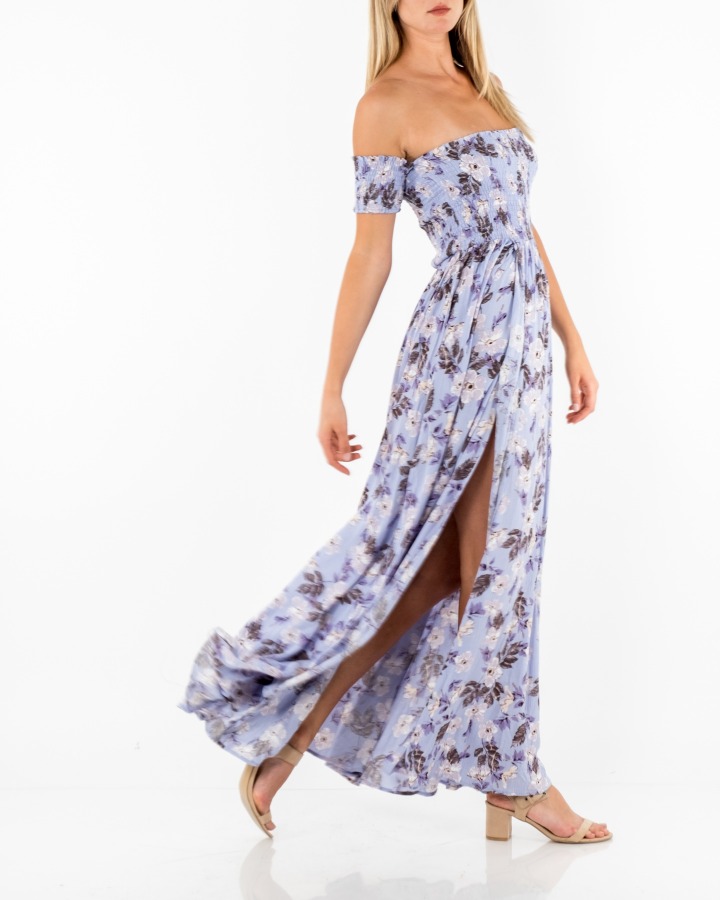 Off the shoulder is not the only option, when it comes to a 'ya-I'm-interested', type garb, but it's a very sought after style for good reason (and the season). And this one, also has a lovely peek a boo slit for showing off that strut...(and dance moves)!
Angela shirred bodice (lilac or mustard) $95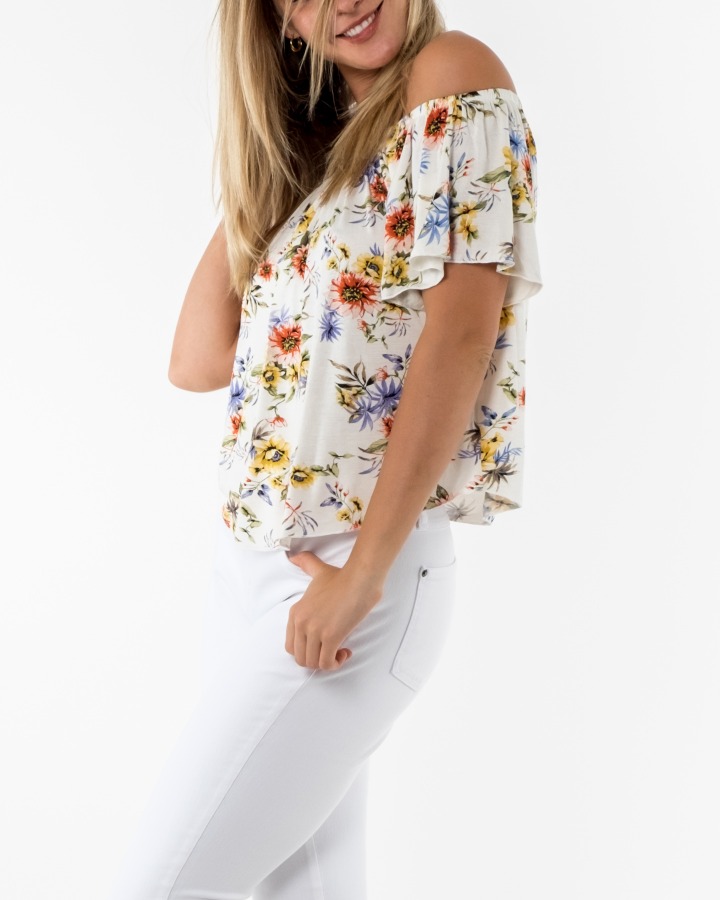 The researchers at the University of Kansas, having completed a study on verbal and non verbal behaviors, established 5 basic types of flirting styles - physical, traditional, sincere, polite and playful. I say, why put pressure on yourself...find something pretty and playful that makes people inclined to flirt with you! And just what type of flirt do you think you are?
Peppermint gathered neck knit top (black print or off white print) $45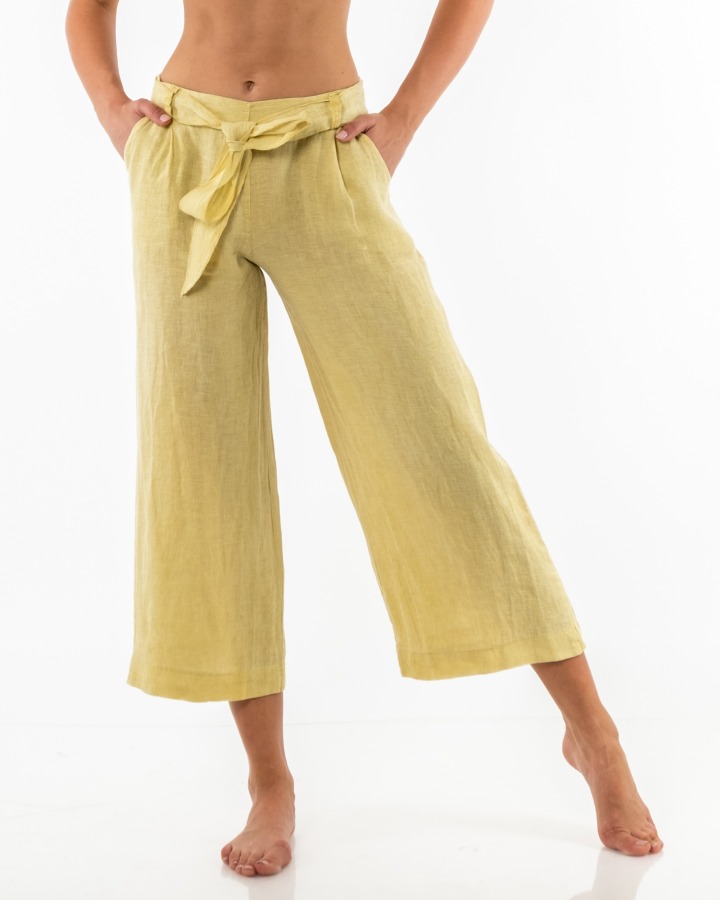 And who says that dresses are the only 'flirt-worthy' garment? Ptcha!!! I say! These fabulous linen pants just dance when you walk. They come in 5 alluring colours and have such a glorious drape, in a very 'now' crop, wide leg trend that is the best for the season. (non-flat stomach rationalizations: I was too busy eating to have a stomach this flat...and I'm totally ok with my 'mommy tummy').
Catwalk gathered waist, tie pant (beige, black, charcoal, mustard or pink) $92
Don't let the very idea of mingling and flirting cause unnecessary stress...it's meant to be fun...be yourself, most of all...That being said, I can honestly say it's been at least a 12 year old ago, that I remember purposely flirting; unless gazing longingly into my morning coffee counts...then yes, I'm a total flirt expert!!
Yours in Fashion passion...
Suzanne M.
We try to hide our feelings but we forget that our eyes speak~Unknown
... read the full post and reader comments