Being that jewellery is 50% off, with my limited math skills, this means, you can buy twice as much. Feel free to use this rationalization yourself.
Ever notice someone who looks inexplicably stunning? Can't stop staring at them? Then your eyes land on the stunning silver necklaces or bracelets they've chosen. This can be attributed to the correct TCC (tone, contrast and color) choices. I believe people generally are drawn to what works best on them. For example contrasting with the hair color can be very eye catching. When in doubt however, Plum staff are very well versed in TCC.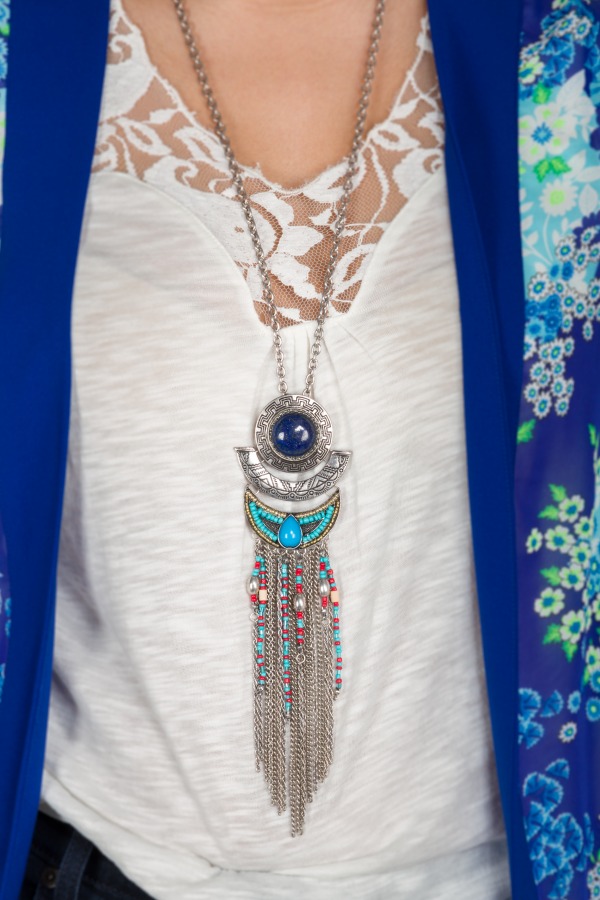 Consider all the great real estate around your neck, waiting for the next glorious piece. Never before has there been such a wide variety of styles..bohemian, glam, minimal...so many great things to try. Above, this beautiful turqoise color mixed with the silver etching adds just enough interest to the outfit.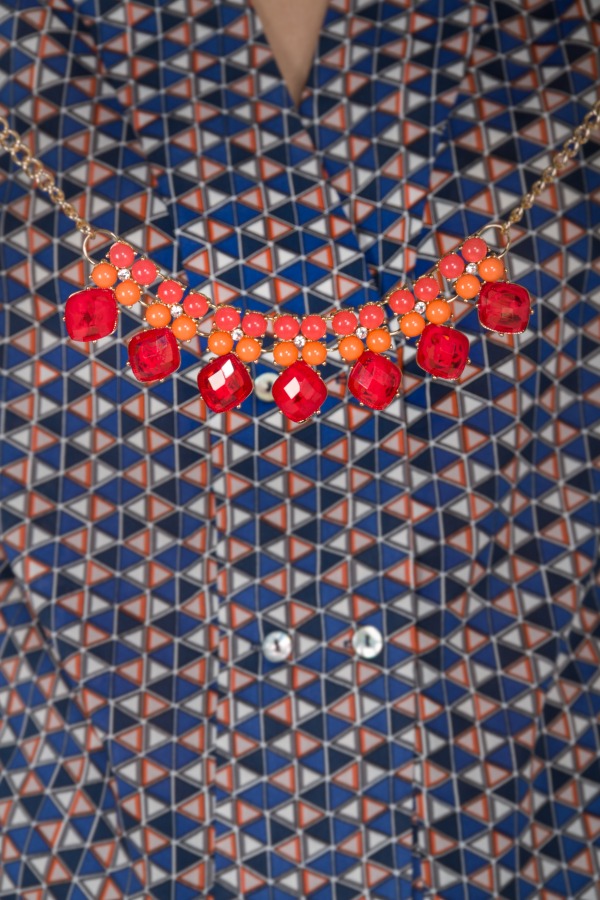 Change the look of your blouse by adding a statement piece. Works as well with jeans and t shirt, or a jean jacket and skirt. So convertible! (like a mood).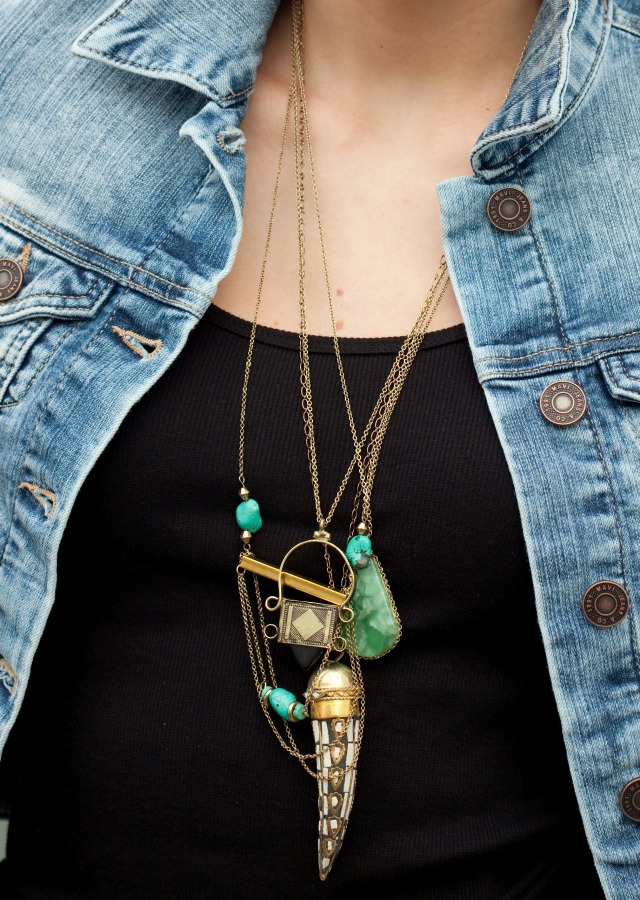 Speaking of jeans and t-shirts, doesn't get much simpler than this incredible ecclectic mix. Like found pieces on a beach trip. Feel free to embellish your story with 'I found these great pieces on a beach and made them myself'. Or you could be generous and tell them you found them at Plum....on sale.
Unfortunately, don't expect to pan for real gold at Plum. However, real treasures need not make a significant dent in your budget. Discover the bewildering choices until July 20th.
Yours in (sparking) Fashion Passion
Suzanne M
Note: Styles noted do not reflect current availability due to sale and vary from store to store. Visit a Plum store near you for actual instore selection.
Let the treasure hunt begin.