Blazers have been a closet staple for years now, and Fall 2012 is no exception. So you might be eager to get in on the trend, but not so thrilled about the prospect of donning a full-on suit. Have no fear, today on the blog we'll be showing you how to style the jacket into other great outfits.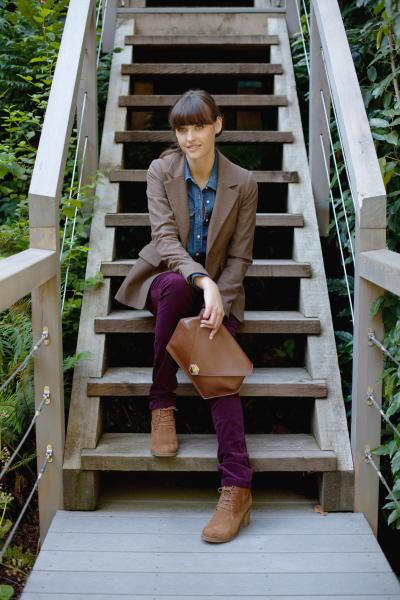 When you're breaking out of your suit jacket + dress pants comfort zone, styling a blazer is as easy as pairing it with your favourite coloured skinny jeans. You're welcome to my super secret industry trick, just don't spread it around too much. Finish this look off with a cute pair of boots and you're done!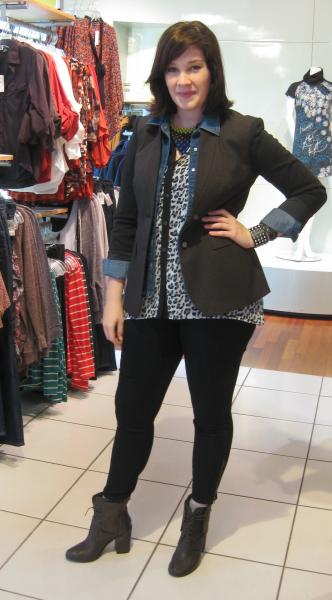 The blazer is a also a great piece to build a more involved outfit around. Plum staffer Madeleine from our South Granville store started with a sheer blouse, added a denim button-down, and finished it all off with a smart tailored blazer. By using different textures and fabric weights, she's created depth and interest in her look while her skinny jeans keep the ensemble from feeling bulky.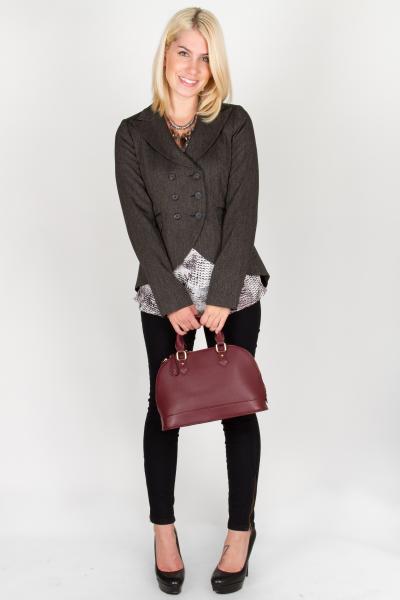 Another way to wear your blazer this fall is like a light outerwear jacket. It'll smarten up any outfit that you normally would have tossed a jean or (shudder) fleece jacket over, and it's just as easy, promise! With a double-breasted jacket like this, you want to add a little bit of extra detailing to make up for what's hidden underneath. Laura Beth (staff at our White Rock location and Plum web model) used a statement necklace and a purse in oxblood, the season's hottest colour, to up the visual interest.

I'd love to hear from you! Leave a comment here, on our Facebook Page, or tweet me @PlumClothing!