CONGRATULATIONS to the winner of Plum's CANADA 150 DRAW...KRISTY from Vancouver!
NO, I am not dying or quitting, simply referring to literally packing for a trip. Having been on an epic vacation of a lifetime recently (think: planes, trains and automobiles), literally! The only thing not included in my extraordinarily memorable trip across Canada was horseback! This made me think two things 1) note to self: Never travel again (at least not with children) and 2) when I break that rule, be better prepared with proper luggage and clothing. What and how to pack for a trip? One would think I'd have learned from this monumental adventure and have a concrete answer. Well, I have at least a few thoughts and shopping suggestions.
Dresses are a really great travel garment, they're one item and they're usually comfortable. The one above, however, can also easily be worn either as a dress or a tunic. Add tights for more ease of movement. The elbow sleeves are such that if you're in a fickle climate, you don't need to worry about extra cover.
Wink wink ribbed dress (4 colours) now $39
TOPS...Keep them basic. The solid colour offers the ability to mix and match with more bottoms, which means less to lug around...for a bit more interest, pack a small bag with accessories (favourite necklaces, earrings) to change things up a bit. The asymmetric hem, means you don't need to leave your style at home! TRAVEL TIP: If you're unable to find a laundromat, hand washing is always an option. Hang to dry, wring the garment out well and use the hair dryer to quick dry. For me, this worked surprisingly well for small garments.
Double asymmetric hem tank top (4 colours) $39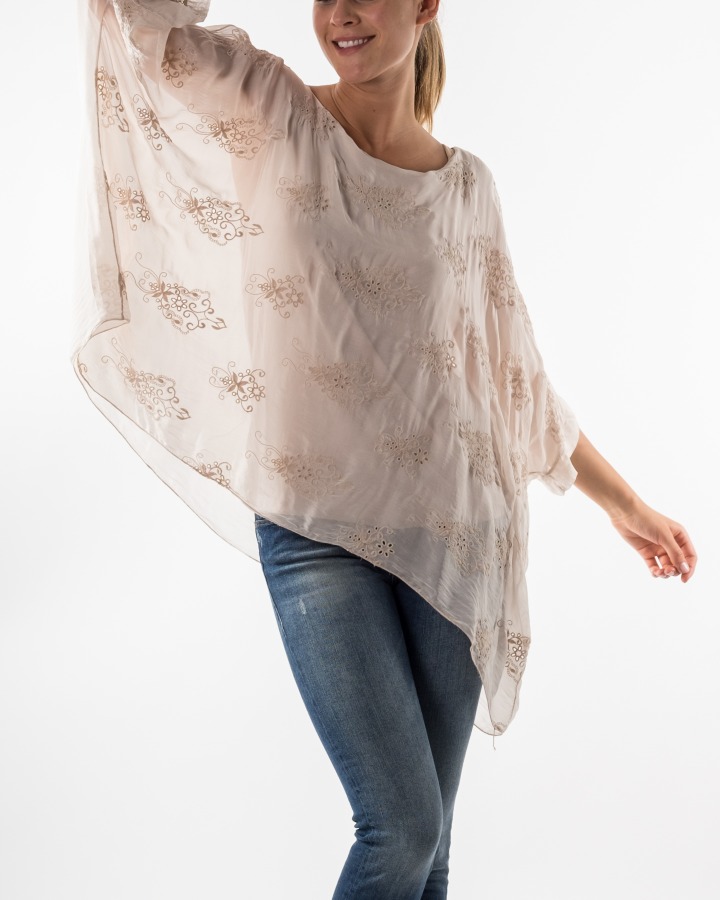 Here's a wonderful option for warm climates. It's light, it's airy, it's also pretty and can be paired with (as seen above) jeans, shorts, skirts or even a tank dress. How to pack it without arriving with more wrinkles than grandpa? TRAVEL TIP: Best method? Using tissue and a plastic bag
Catwalk embroidered blouse (light pink) now $55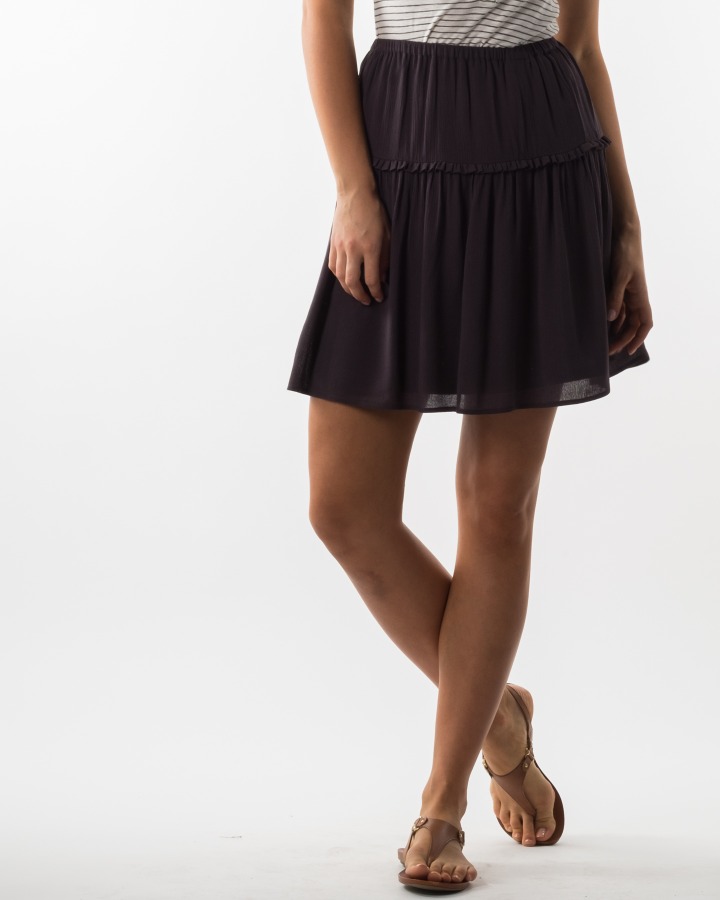 And who can resist the sweet little tiered skirt for beach vacations, or even staycations! Like olives are to a martini, the flirty short skirt goes well with sandals, or even Keds for walking. All they need is a little tank top and that's the outfit for the day. TRAVEL TIP: bring an extra canvas or reusable bag for either purchasing souvenirs or storing dirty laundry.
Soya Concept lined tiered skirt (dark earth) $65
And if you're not much into dresses or skirts, these are the best bottoms of choice. The just-below-the-knee tights are made of bamboo, which is typically softer than cotton and has better absorbency...and linen pants have proven to be a very easy, light fiber; and because wrinkles are a natural presentation of the fabric itself, it's perfect for the job of travel.
Orange capri legging (5 colours) $34
Plum drawstring linen pant (concrete, natural or olive) now $65
Give yourself a break when you're preparing to travel, think...comfort and less complicated. I wish I'd taken my own advice, I'd have brought less footwear and used better luggage. After all, it's really all about the journey, not the wrinkles.
Yours in Fashion passion...
Suzanne M.
"Life is a journey that must be traveled no matter how bad the roads and accommodations" ~ Oliver Goldsmith