Remember: Until Jan.31, 2016 you could win your online purchase. Just think, your travel wardrobe could be totally covered if you win. View the resort wear collection and details here.
While the rest of us are scrambling for that last minute 'special' gift or packing for family visits...you will be secretly laughing to yourself...sidestepping all the chaos by heading for warmer climates... an all-inclusive perhaps? (I'll try not to hate you). But why put yourself though torture you've avoided so far by unearthing clothing from four months ago. Do you even know where they are? No worries. Plum has an extensive resort wear collection to help you prepare. Here is a small sample...
Of course, shorts and t shirts might well be your uniform...at least a staple. Plum has a great, fun collection of Bear Dance tank tops. Cute, silly and make a great conversation start up! Or, if you're still needing to do a gift exchange they're a great option.
Bear Dance t shirts (just a sample of what's in store, above)
And of course you need bottoms. Crop pants, shorter or these-are-my-gorgeous-legs length. So many options, you'd think it was actually summer now!
Point Zero capri (curry, diamond, lichen or white) $65
Point Zero bermuda cotton/twill/spandex (curry, diamond, lichen or white) $55
Mavi pixie short denim (ultra blue vintage) $78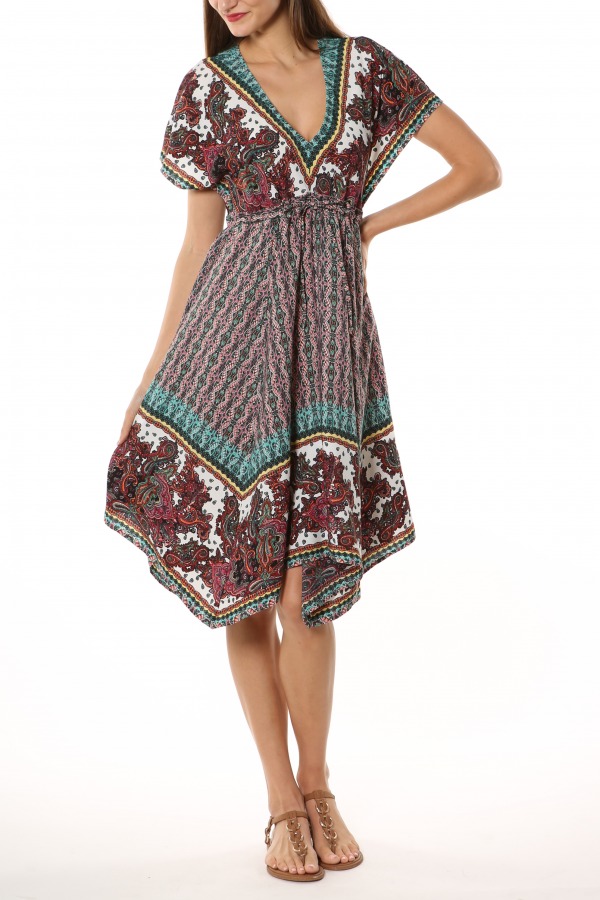 Love the pattern of this paisley dress...so eye catching. With a short sleeve, draw string waist and an easy waterfall hem, you can't go wrong with this as one of your dress options (and believe me Plum has many).
Simone V-neck dress (blue multi or red multi) $140
Don't forget, on occasion, you'll need a cardigan or coverup...Choose from many options, I've included just a few above. A crop cardigan or breezy, gauzy kimono. So light it will take up little or no space.
Kersh rib waist cardigan (7 colours) now $35
Cecico kimono blouse (brown or sea green) $59
When packing for a trip out of season this usually presents a unique, lack of selection challenge. However, Plum's large resort collection, removes that stress. Choose from gorgeous print dresses, light weight pants/bottoms and coverups. When you board the plane 'your troubles will be miles away' (as they say in the song).
Wishing you a fun and safe trip!
Yours in Fashion passion...
Suzanne M.