How do you feel about your unclothed body? I've had some very intriguing comments from my kids about mine. "I don't care about my belly (I tell them), that's where you started out!" My body is a veritable geographic tour of my life (the cut from climbing a fence as a kid, contorted fingers from endless hours of drawing as a kid and some wart scars (I know, charming)....
I like

my body

as it is,

however,not interested in parading it around in it's unadorned format (you can keep Wreck Beach

)

, and

I am grateful for the ample choices to 'clothe it'
. Not talking about only dressing for covering a flaw, more working with what we have. Plum has ample choices for complimenting your assets (top and bottom)...and thankfully for sweater lovers your favourite season continues.
This is a MUST have for sweater season. Hands down, this will be one that you'll need to invest in because it's a live in type garment. Fit to be classified as a dress, tunic or simply an elongated sweater. Pockets, for the fidgety of us and an abundant neck. On me it's lower thigh and I'm 5'7"...on our lovely, leggy model it's a bit shorter.
Press (charcoal mix) sweater dress $ 95
Another excellent tunic style sweater. Play, work or party...Play Look: Pair it with Jeans...add a hat..Work Look: wear it with belt, tights and pumps...Party Look: wear it with tights and bootie shoes.

Kerisma cowl neck sweater dress cashmere blend (black, bordeaux) $79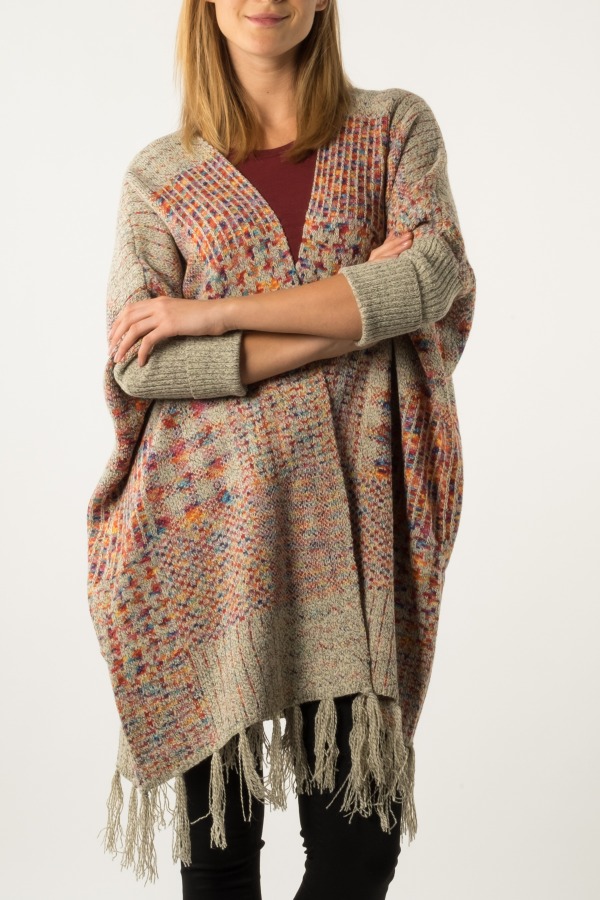 Of course poncho's (open or pull over) are a mainstream fashion must now. Great for layering, wear them inside AND out, over jackets or over sweaters. The colours in this one are so bright and lively. Also great sweater-form sleeves (no more fringes catching on your key ring).
LeShop caje multi $79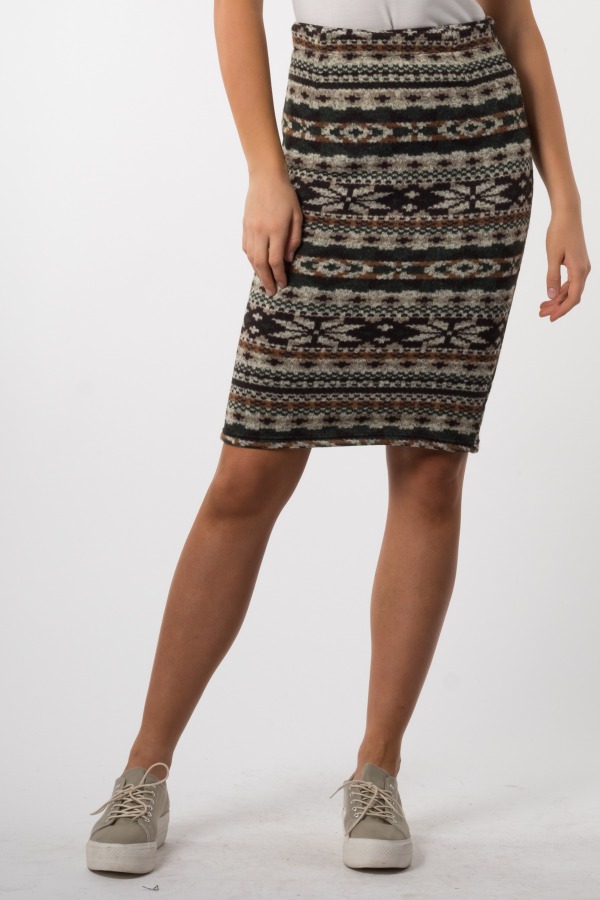 Needless to say, at times, we need bottoms...love how this has been paired with casual kicks for fun/play time, however great with tall boots, riding boots, pumps, wherever you're headed. Try with a turtleneck and jean jacket or denim shirt and belt!
Kersh printed pencil skirt (brown print) $59
Does not matter if you spend the majority of your time in a swimsuit as a swim coach, a heavy parka because you're a ski instructor with Special Olympics, or retired...being comfortable in your own skin can take years of living in it.
'A tiger doesn't loose sleep over the opinion of sheep' Zag! (hmmm...do sheep have opinions?)...
Yours in Fashion passion...
Suzanne M.