On our recent buying trips to NY and LA we couldn't control ourselves with all the fabulous new jewels for the holiday and gift giving season.
So from now until Christmas we are offering:
Second piece of any style of jewellery of equal or lesser value at 50% off.
You won't be able to hold back either when you see all the amazing styles in store. What you see here is a very small selection of what you will find at Plum this season... one for me one for you.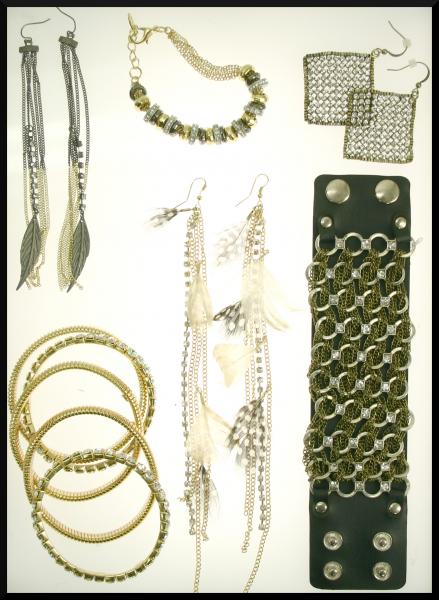 Jewellery - Clockwise
2-Tone Chain Dangle Earrings with Leaf and Rhinestones. $22
Chain Bracelet with Loop Beads and Rhinestones. $25
Earring Jeweled Diamond Mesh. $25
5 Snake Chain and Rhinestone Stackable Bracelets. $32
Long Chain and Rhinestone Earrings with Feathers. $24
Chain with Rhinestone Leather Cuff. $35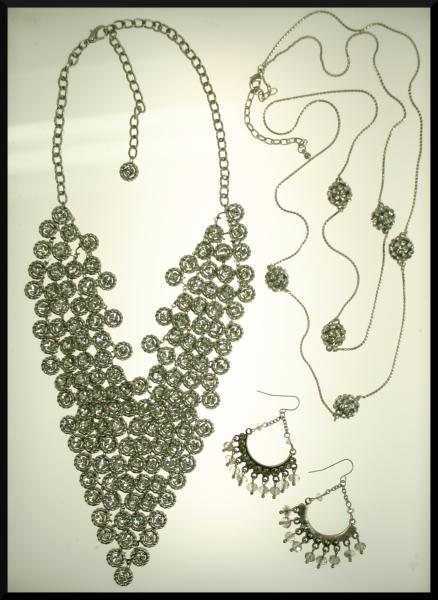 Jewellery - Clockwise
Rhinestone Cascading V Necklace. $45
Extra Long Necklace with Jewelled Beads. $24
Chandelier Earrings with Rhinestones and Beads. $18