Don't forget to use the $20 off min purchase coupon (September 17 - 27) NOTE our coupon can also be used online...still in effect!
Can the right suit get you hired or the sought after promotion? Probably not, but it can make sure you're not ruled out. In other words, if it's between you and another candidate...and it's neck and neck....why not choose the one with the flawless attire? Just a minor detail that we'd rather not consider, however real. I've had substandard quality shoes fail me at a wedding...why put yourself in this position at a crucial time. Why not walk confidently in quality.
Here's a jacket (and it's co-ordinates) that looks polished yet looses no points to being 'run of the mill'...Tobias always includes unexpected, interesting features to help you stand out. Because different is not only ok but great, distracting (for all the wrong reasons) maybe not.
Tobias one button hem side flare jacket (black, burgundy) $210
Tobias pant with front and back welt pocket (black, burgundy) $115
Tobias high waist pencil skirt (black, burgundy) $92
While pairing your jacket with opposites such as destroyed denim on the weekend is standard in style now, matching for work means it might be best to invest in the actual mates. It just seems a touch off when the jacket is worn with a bottom that is of similar fabrication but 'not' quite. Colours do not always match therefore, maybe best to get the matching pant or skirt making for a complete, pulled together look. Add the creative part with the blouses, tanks and accessories.
Tobias button front shawl collar jacket (black, charcoal) $195
Tobias relaxed trouser (black, charcoal) $98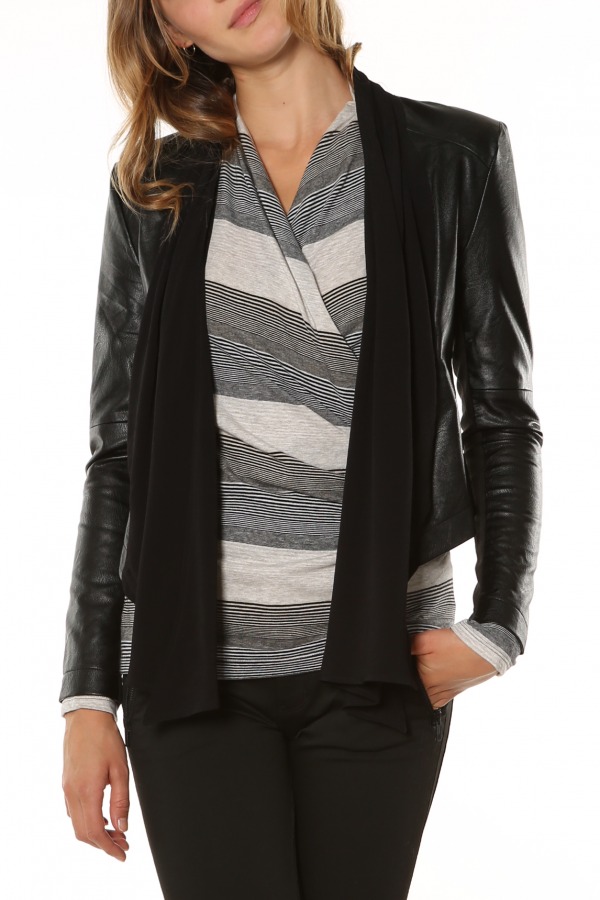 While the blazer is the standard for most office settings, there's no reason why you can't veer off course a bit with this slick looking faux leather piece. Smart, sleek and a bit edgy put together with a pencil skirt, heels and a simple necklace would make this a great piece to do double duty for weekends as well.
Fate faux leather and rayon front jacket (black) $129
Gone are the days when showing your own personal style meant, you just did not fit in, it just was not done. Not only is it acceptable in most cases to add a bit of 'you', it indicates you don't just follow a path, you create one.
You know what they say...you are what you eat wear...inspire yourself.
Yours in Fashion passion...
Suzanne M.