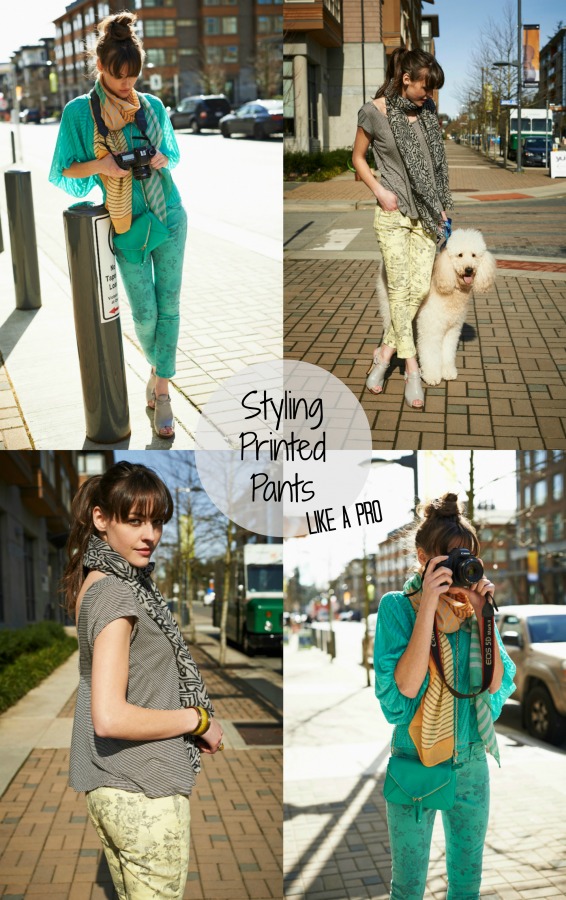 Printed denim is the latest street fashion frontier that I can't wait to break through. What appeals to me most is that wearing these pants is A) just as easy as throwing on a favourite pair of jeans and B) instantly ups your style game. If the bold prints and colours have you hesitating, read on and see just how weareable (and versatile!) these styles can be.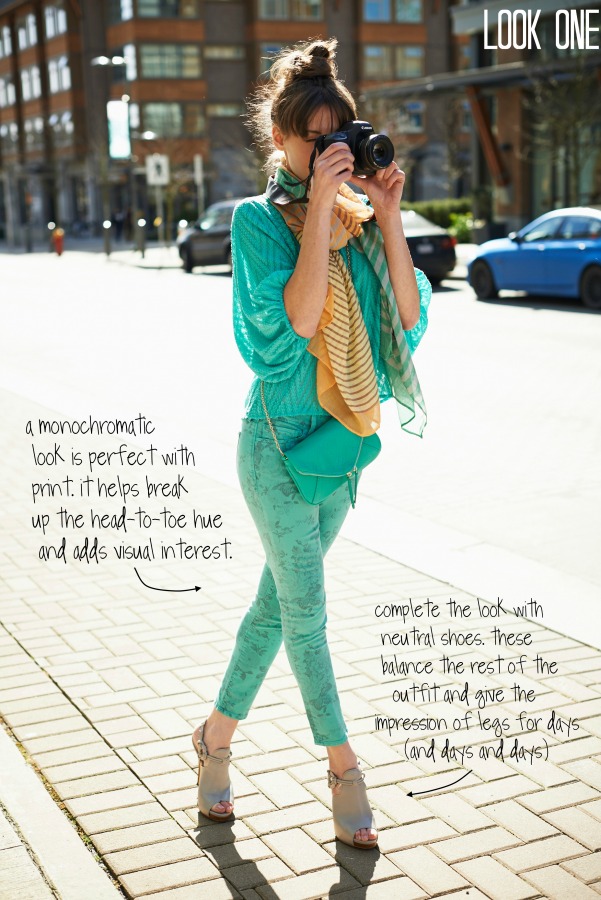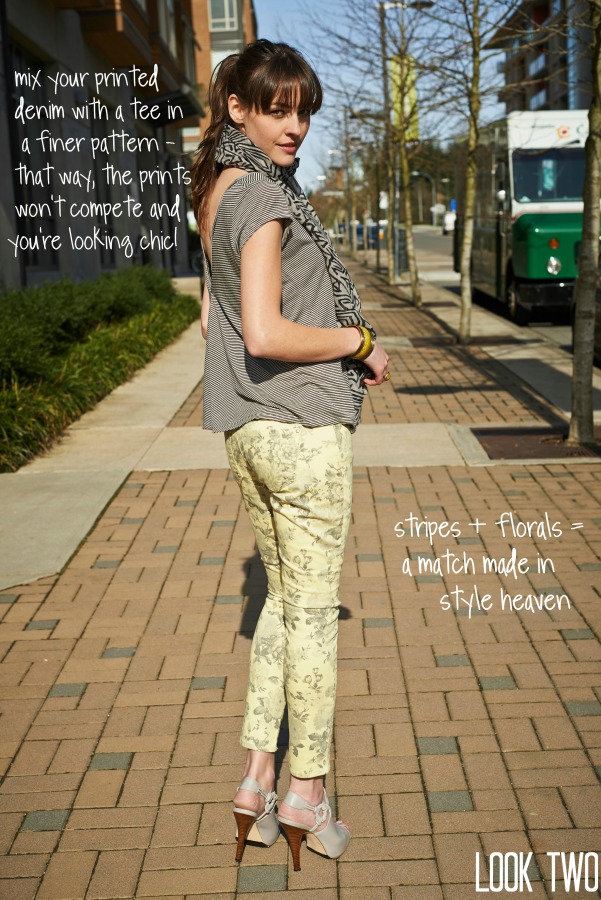 Mavi Printed Denim, in Yellow, Teal, Red, and White/Pink, $98
If you're loving printed denim but feeling truly uninspired, don't forget that you can always wear them with a plain tee for effortless impact! Elevate this look with a printed scarf (same rules as above - choose a smaller pattern to complement the larger print of the jeans).
Is this a trend you'll be rocking this spring or summer? How are you planning on styling the look?