What to wear when we get to the 'other' side (you know, the afterlife!)? White of course. Because it's the prevailing colour worn by all the best ex-people, ghosts, angels, Gandhi, albeit passed on, however, still great! It's the tone that provokes feelings of lightness, optimism and freshness! And to state the late, old English meaning 'a highly luminous colour devoid of chroma'... But why wait for the hereafter! Let's look at some of what Plum has for your spirited personality and what goes well with it!
Wearing white WITH white is definitely not necessary, unless you're Sonny Crocket from Miami Vice. After all, when you're presented with a colour...(erm,or...non colour), your choices are absolutely endless. Where black, arguably has some limitations, the doors are wide open for choices with white! And never to disappoint, Second's Yoga jeans have retained their commitment to fit and comfort, colour or not!
Yoga highrise skinny ankle jeans (white) $138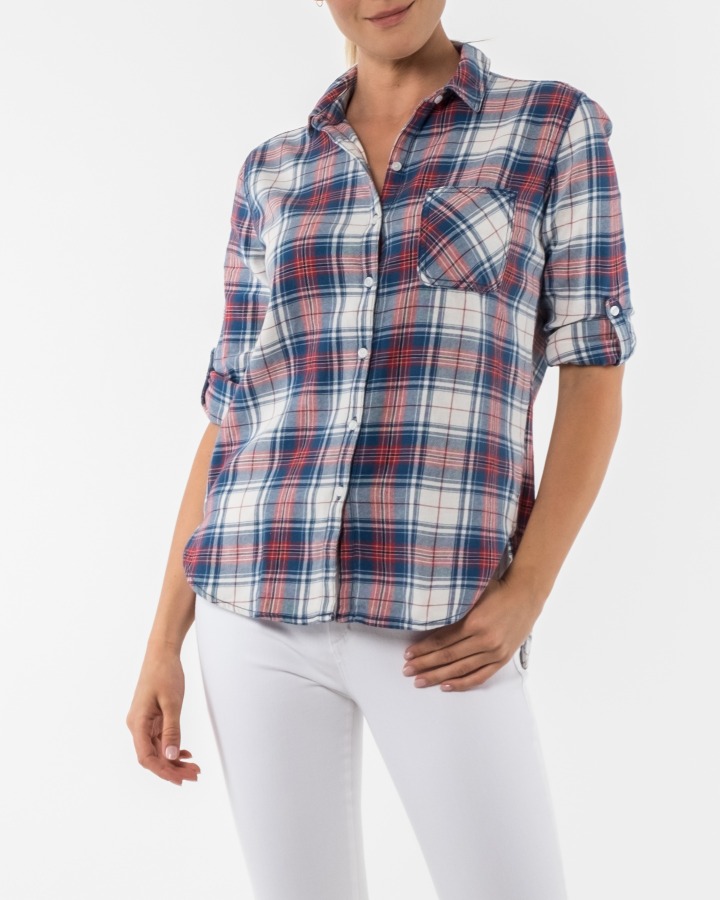 Plaid is an excellent choice, when your aim is to create somewhat of a casual look. Wear it open with a plain t, or even add a graphic t for a mixed pattern look. Or, button it up and add a funky, boho, statement necklace. Plum, as always, has a wonderful selection of accessories.
Sneak Peak plaid shirt (red plaid) $69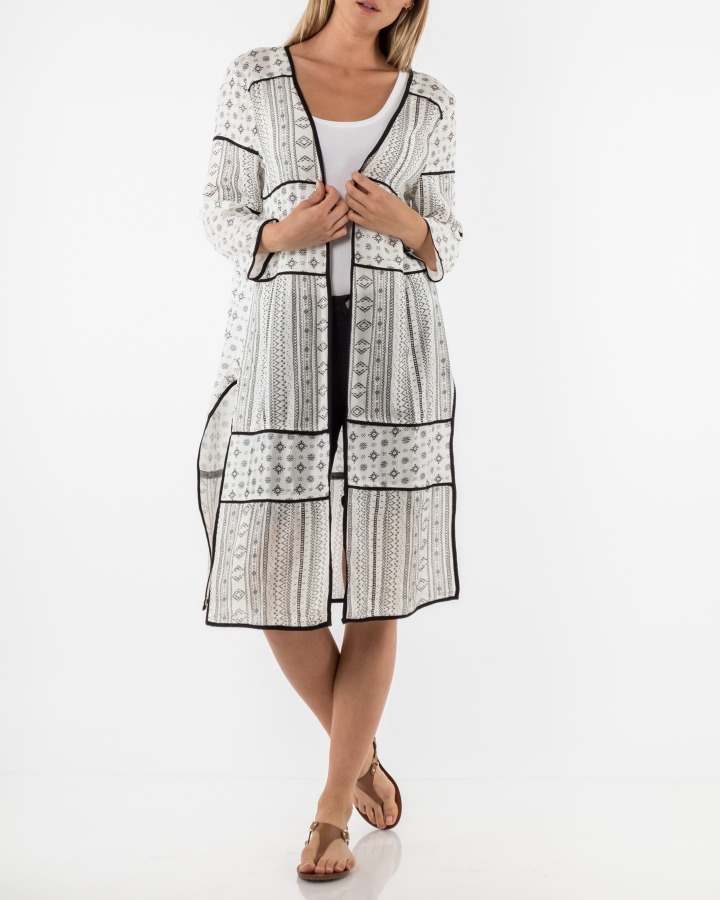 I've expressed my adoration for kimono's on multiple occasions, and this one is another bulls eye. Unlike a lot of others, this one has a less voluminous cut, however, with side slits for easy movement.
En Creme long kimono (white/black) $79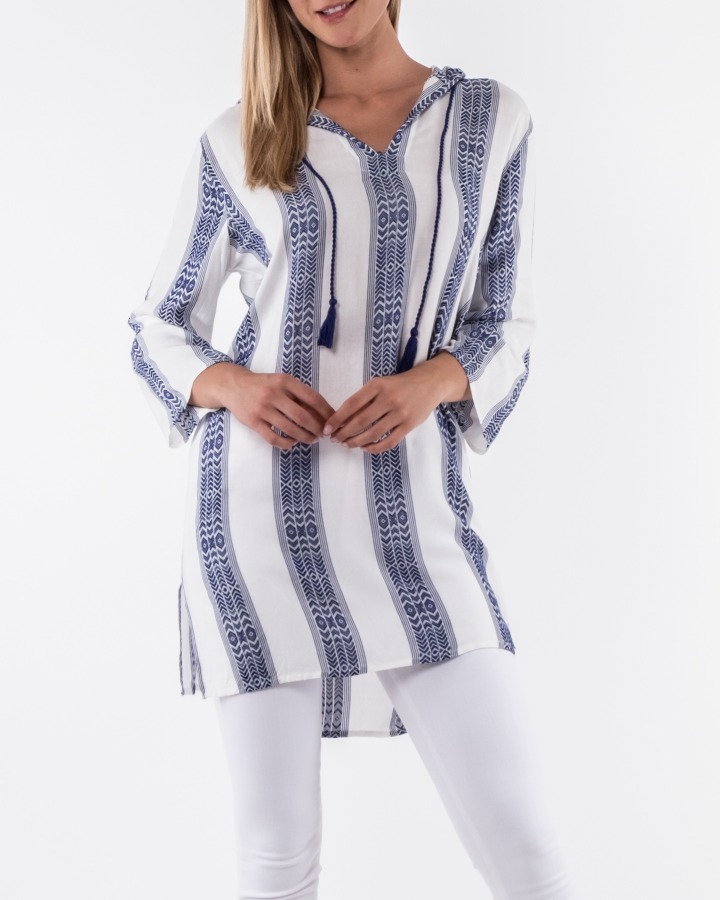 Maybe you're not that interested in showing the 'junk' in your 'trunk' area (bum!) I completely understand. Then give this tunic a try. With a decidedly relaxed, somewhat exotic look, creating a very easy look.
En Creme tunic with hoody (blue/white) $65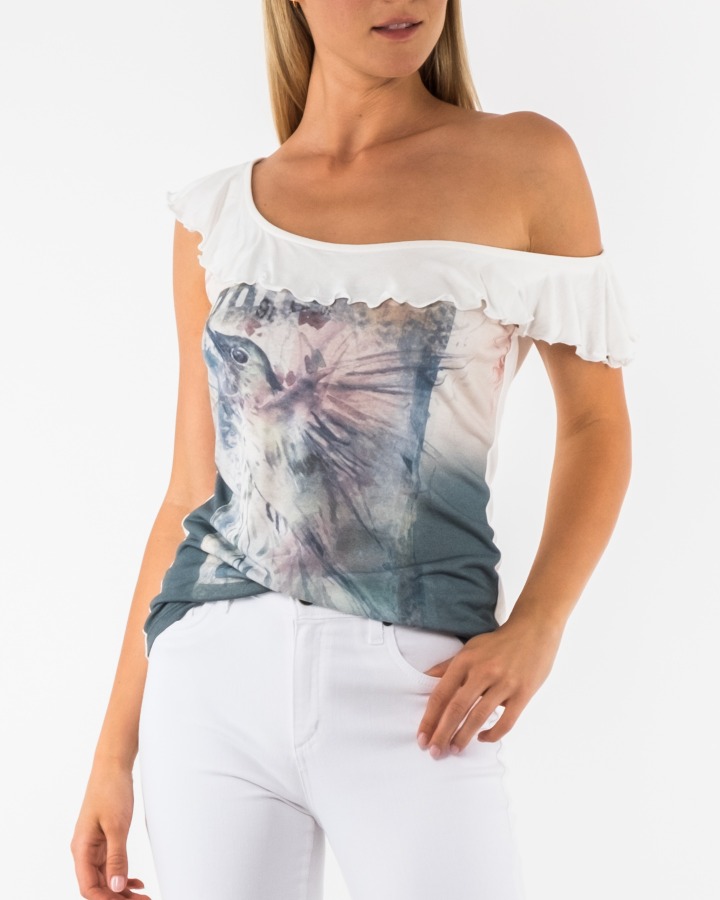 Oh, move over Barry White, this is just as sexy as it gets...a knit top with ruffle along the neckline, and an artistic, water colour looking front.
Cream bird print knit top (white/pink/grey) $69
White pants in summer turns up the notch on the sophistication dial. While they are a denim cut, white adds a certain 'I'm too cool for colour' factor! It creates a bold, yet at the same time, simple, refined presentation. Don't let stains worry you...there is always white wine!
Yours in Fashion passion...
Suzanne M.
"The snow goose need not bathe to make itself white. Neither need you do anything but be yourself."
― Lao Tzu