GET YOUR HAPPY ON...fall and winter sweaters 50 -70% OFF!
Gladly we've made it past the 'saddest day of the year' (Blue Monday). Created by a psychologist at Cardiff University who believed there to be a specific formula to pinpoint the most depressing day of the year. (We need this?)...Seemingly he wasted his brain power concocting this equation because we have lots to look forward to... the Oscars, NASA's spacecraft landing on Jupiter, Rio Summer Olympics, tomorrow...just to name a few. However, right now we have a cheery little thing called a SWEATER SALE! If sweaters make your wardrobe smile...you'll be grinning from ear to ear. Let's look at a few happy selections: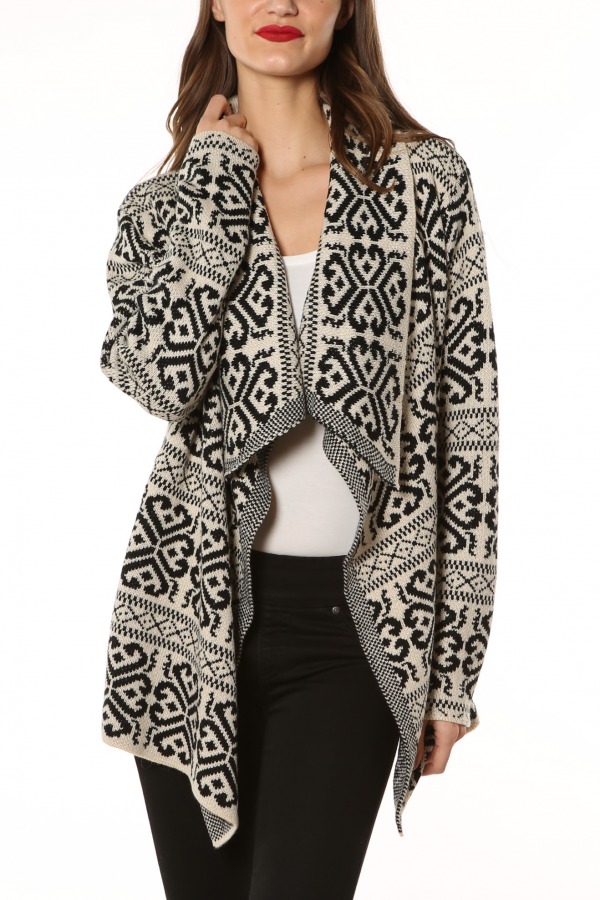 Graphic cardigans are a great way to punch up the outfit beneath. As above black and white, all black, or incorporate a graphic t (but keep the image simple and tonal), or add a wide belt.
Cozy casual graphic sweater (black/oatmeal) now $39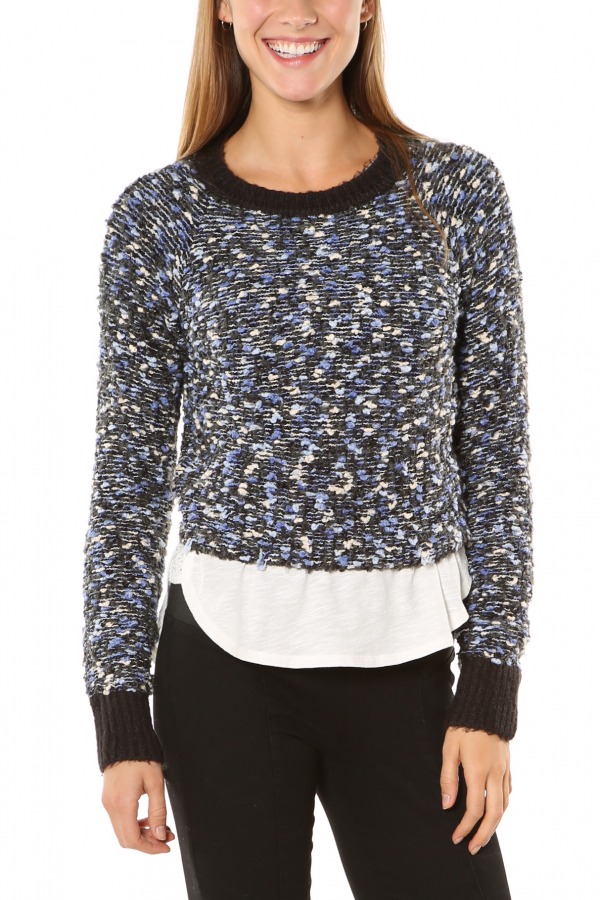 Crop tops and sweaters have made a comeback recently. However, no need to suddenly drag out all of our 1983 Madonna albums and lace gloves...as you can see, this is an updated version with an easy casual look, worn with a shirt or t shirt exposed.
Kersh cropped sweater (blue burst) now $37
Is this a poncho or a sweater? Perhaps both? Can easily be layered over a jean jacket or stands alone as a pullover.
Look cross stitched poncho (black or tan) now $34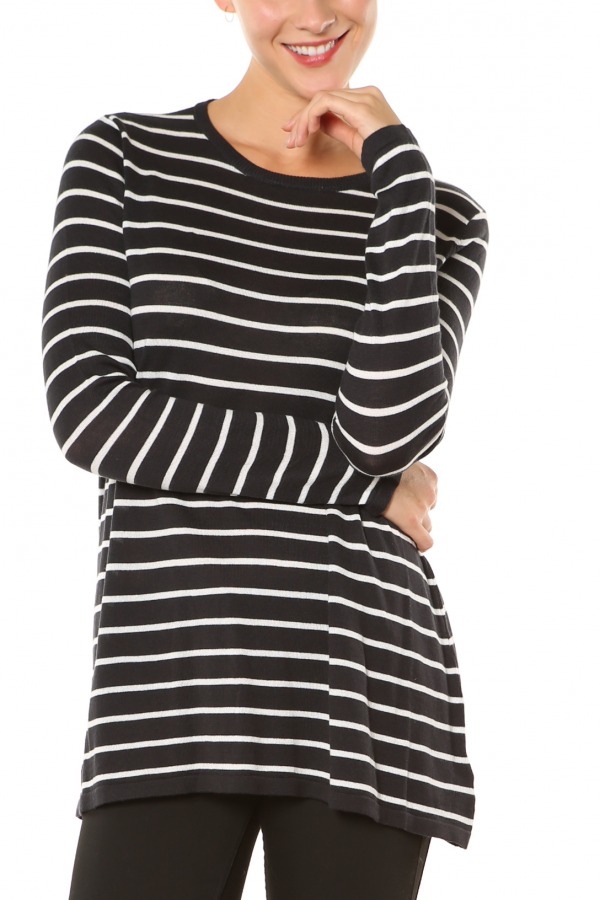 Simple pullover with stripes. Easy to co-ordinate, wear it with a belt and crop pants or pair it with a blouse and jazz it up with a statement necklace.
Press striped aline sweater (asphalt cream) now $32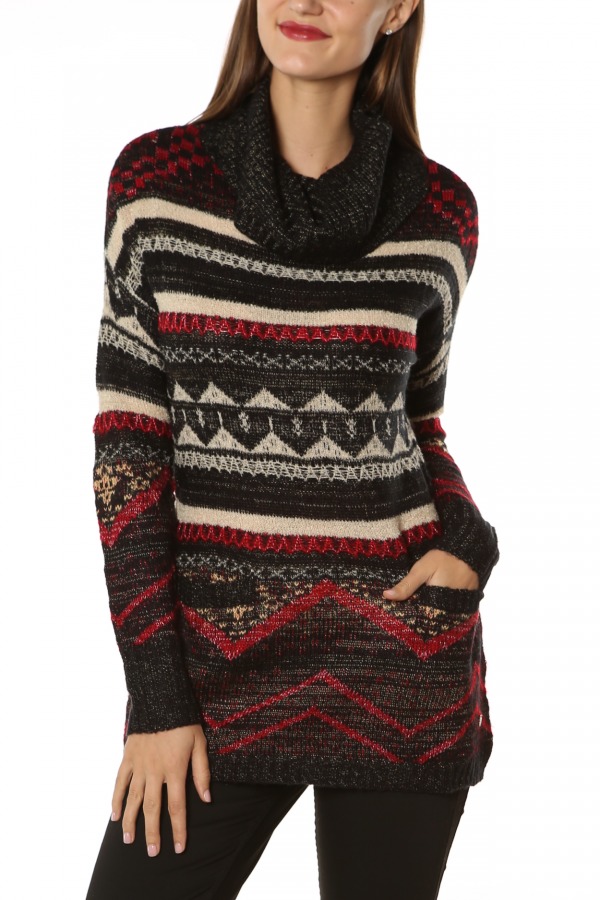 Maybe you need a little bit of print variation. In keeping with the winter tones, this sweater has a multitude of various colours, created with a nice long line and pockets.
Point Zero cowl neck jacquard sweater (black) now $32
If sweaters make you break out in a huge wide grin, or warm up your insides like hot cocoa, Plum has a glee inducing selection AND ON SALE!! What more could you need...A mathematically calculated happy day? I think we've already figured that out!
Have a Happy Sweater Day!
Yours in Fashion passion...
Suzanne M.
There is still time... (until Jan.31, 2016); you could win your online purchase. View the resort wear collection and details here.