What is texture? A feeling, a visual sense? A tactile sense? Never before have I seen a season which offered such inviting textures and patterns for all. Including the picky person. You know...the 'no zippers, no pockets here or has to be a certain length' person.. (I guess I just described myself). And yet I have so many this season, they now have their own room (maybe I should start charging them rent)!
Lets have a look at some of the great patterns and textures available at Plum.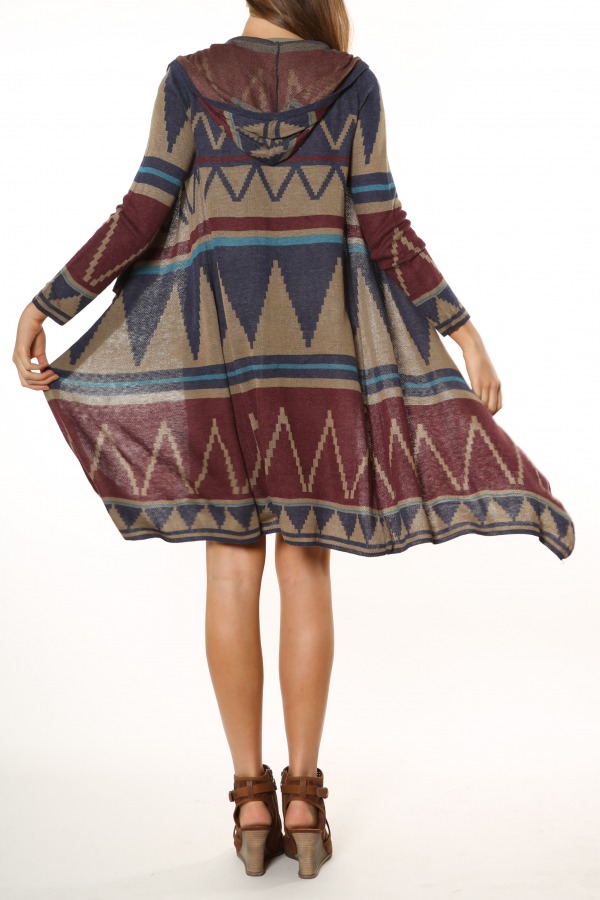 The front featured, email sweater has it all; I can see why it sold out the first time. Great colour combination; lovely and neutral, yet not so much that you'll dissapear within. Very light weight which helps with layering. Length is supreme hitting at the knee, which is wonderful with dresses (or jeans); hooded with drape open front.
Cecico hooded sweater $ 79 (grey/charcoal or Indigo/Burgundy)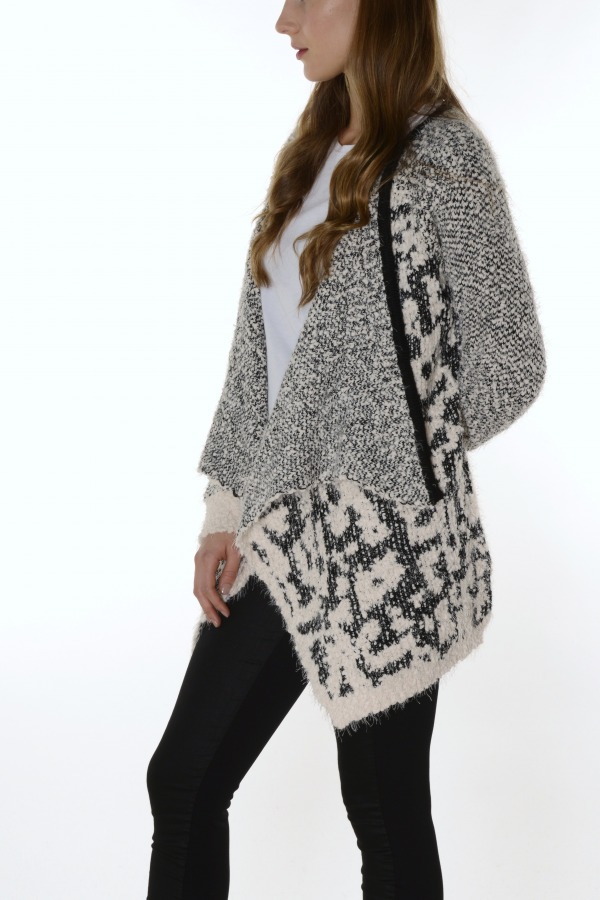 If a sweater could imitate a cloud...this one can. The photo really can't convey this but it's so incredibly soft, it feels like a baby duckling...the texture is just divine! The black and white combo is just fantastic because it can be married with any other colour. (Perhaps you can see the lovely, irregular texture and fuzzy nature of this beauty complimenting your curls?). A black rib border runs along the front and around the neck, which gives great definition. It's just so sophisticated and polished, yet relaxed and easy.
LeShop open cardigan $ 89 (black/ivory)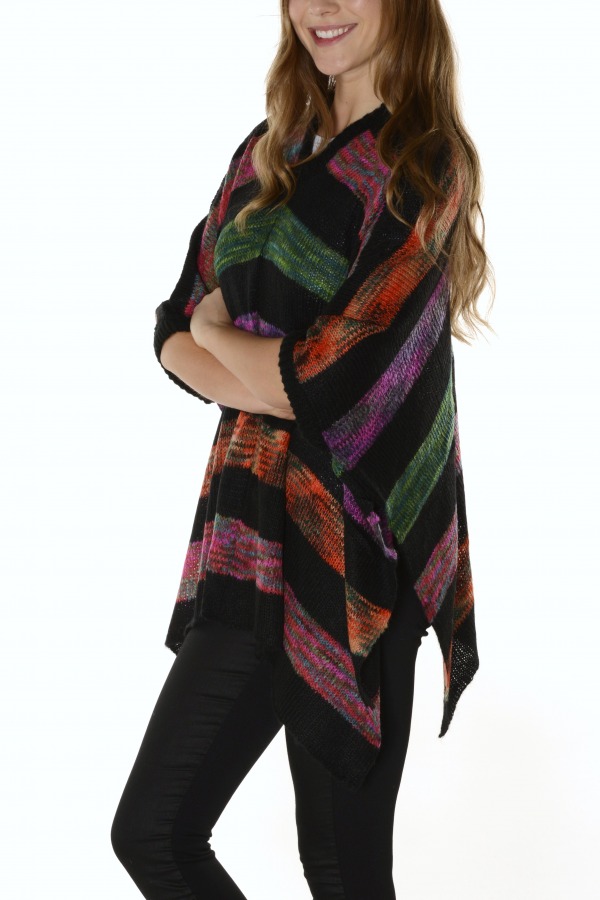 Fall and winter can be so blah and dull. Perhaps you'd like to invest in something that is sure to brighten things up. With it's striped, varigated, interspersed stripes of vibrant colours this pullover, vneck design creates many style options. And once again, very easy to layer. If your body type is such that you feel the need for a bit more definition, perhaps add a wide belt under the back, yet over the front. Or add a Jean jacket, sweater or even a puffer vest underneath, depending on the weather. I love that it can be worn inside or as outterwear, or both. Peel off the layers as you wish.
Do Everything In Love Poncho $ 59
If you're afraid to get too involved in bold colour or pattern, this one has such warm, delicious, comfortable tones. All of these sweater/shawl/ponchos are designed with uncomplicated wear in mind. The inclusion of armholes is a functional, subtle, design feature. And the combination of tones, which carry on into the fringe, provide for an easy to co-ordinate staple. Matched with a great pair of the latest trend of knee high boots. Or be bold and go for the over the knee look. Just such a great boho, 70's look.
Fringe poncho $ 75 (camel)
Texture (and pattern) are such big parts of fall, as the leaves change colour and everyone lights up their fireplaces...we feel the need to be part of the texture of fall, so let texture and pattern breath life into your fall and accent your already beguiling personality! And find a texture or pattern to suit your senses.
Yours in fall fashion passion
Suzanne M.