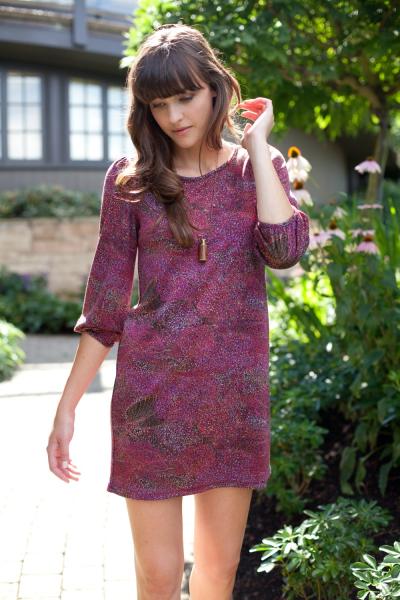 Tunic Dress in Red (pictured) and Purple, $89

At Plum, you know we take the fit of our garments seriously very seriously. Our designer works one-on-one with a size 8 fit model to craft designs that fit. For more information, you can watch our design process by clicking this link. We're taking a stance against fast fashion.
Fast fashion is another way of referring to disposable fashion. These items are manufactured quickly and cheaply, usually with the emphasis on ultra-trendy pieces and not on quality. They simply cannot do for you what an expertly tailored garment can in terms of fit.
3/4 Sleeve Dress, in Jade (pictured) and Coral, $98
So why settle for less when you know you deserve better? A better fit and a better consultant to help find the right look for you. That's what you can expect at Plum, no matter what your style is.
Lace Dress with 3/4 Sleeves, in Teal (pictured), Black, and Burnt Orange, $129
Proper fitting garments is key to achieving your overall look. What is your favourite fit? Personally, I'm a natural waistline dress (like the lace dress above) kinda gal.