20% OFF regular priced sweaters...offer ends November 11, 2015 (in store only).
One of Plum's main locations was hit by an ambulance and limo the morning after Halloween. Hard to miss the irony in this. Thus why it was ultimately decided to 'actually' have a door crasher special! After all, there were no casualties, unless you count the mannequin (and don't forget, there was an ambulance on the scene). So, while the crews are working hard to get the store back to it's former glory Plum is featuring a great special on sweaters...because it gets cold when the doors are open!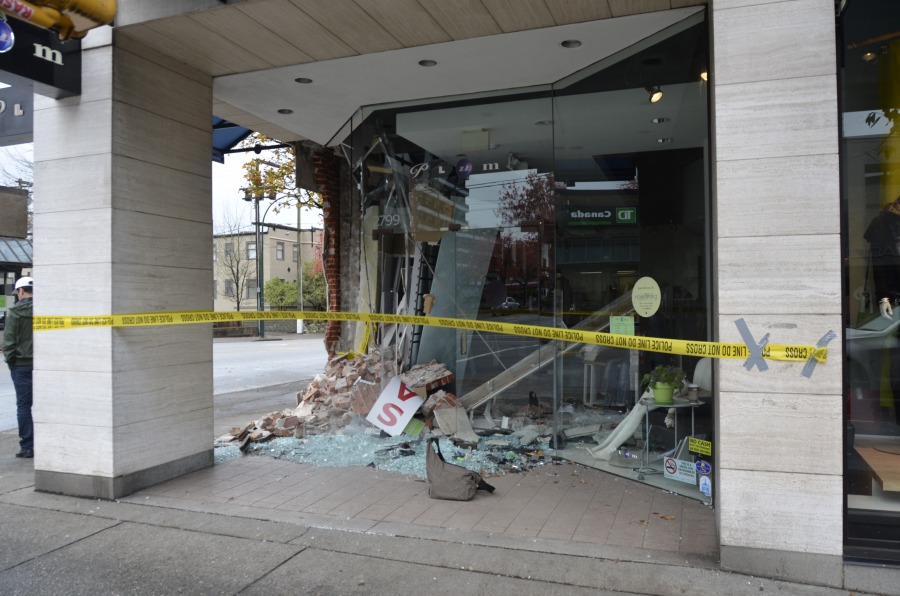 Plum's Granville and 12th Avenue in Vancouver location. Pictured above!
Enough about that, let's get to the sweaters!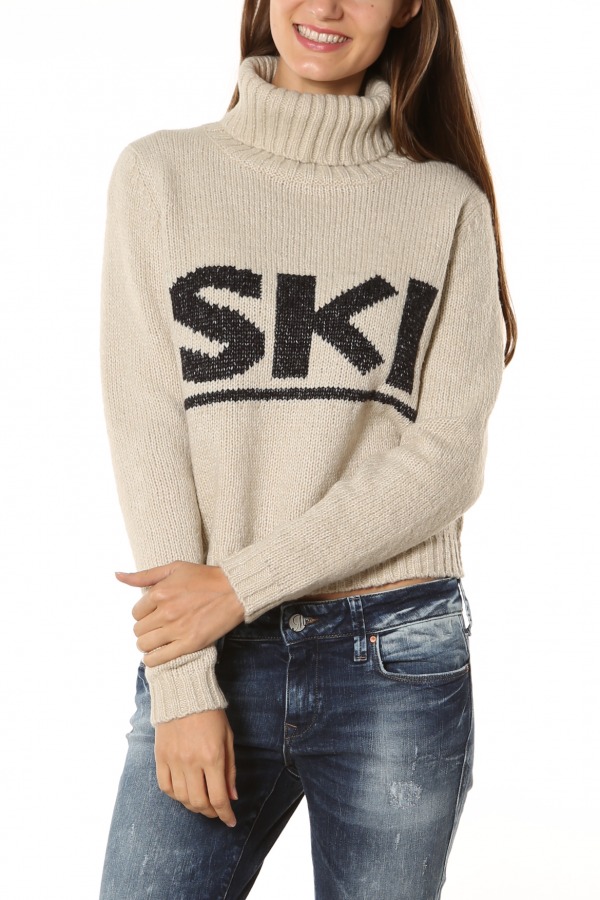 Doesn't this just compel you to want to sign up for ski lessons. Me neither! But I do like that I can look like I ski, without the effort (and cold)!
Press ski motif sweater $92
Here's a very interesting, creative version of the usual cardigan. Nice and long, but beyond the ordinary, features a great cowl neck collar, that when unbuttoned, falls in a beautiful drape. Almost making it look like two different sweaters.
Kerisma Jodi button cowl (camel or dark grey) $98
Here is one for the 'show off' in you! Really this is a stunning sweater with lots of potential for multiple occasions for the upcoming season and date nights. If the sequin glitter is not enough, it also features a metallic lace up back! Lots of wow! Great also paired with destroyed denim and sky high pumps. A multitude of ways to work this co-ordinate!
Nuage glitter sweater (black or brown) $82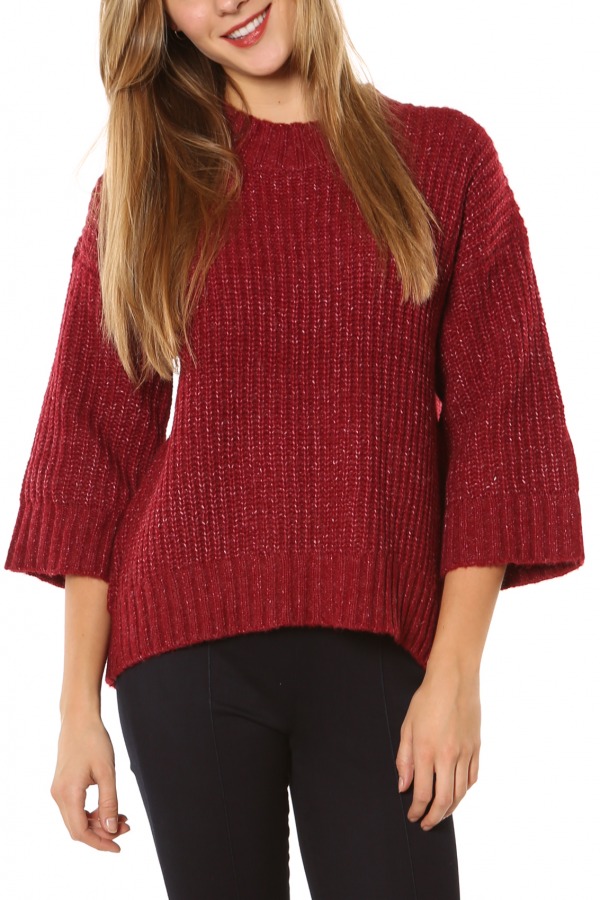 The way to justify yet another sweater is....they're all different, of course! First glance it looks like any ordinary crew neck fisherman knit style pullover, yet it has a slight feminine twist. A loose, slight shape and the shrunken look sleeves, allow for a multitude of bangles.
Kersh textured sweater (claret or moss) $59
I think when faced with a challenge, one can be destroyed, chat with a friend, make a joke...or better yet....ATTEND A SALE (ps...bring your friend to the sweater sale)!
Yours in Fashion passion...
Suzanne M.
ps, look for Plum's Granville and 12th location to reopen today! And Plum would like to send a very big thank you to all those who emailed and called with comments of concern! Your sentiments are very much appreciated.