Plum and Big Sisters...you could win a $350 gift certificate...details here
The blog title is taken from a book loaned to me. One that is not unlike the old children's 'board books' but for adults, consisting of only two pages per chapter, including some inspiring quotes, yet hardly requiring a large time investment to complete. The premise?...relax! Chill out, find YOU in the chaos of life. Find ways to relax yourself, mind body and soul. That might mean breaking out of your regular patterns from time to time if you feel stuck or bored. Maybe you're not into yoga though, heck maybe you don't even like yoga pants. Plum presents fashions that help dial down the crazy that is your life by providing many relaxed styles that don't mimic pajamas.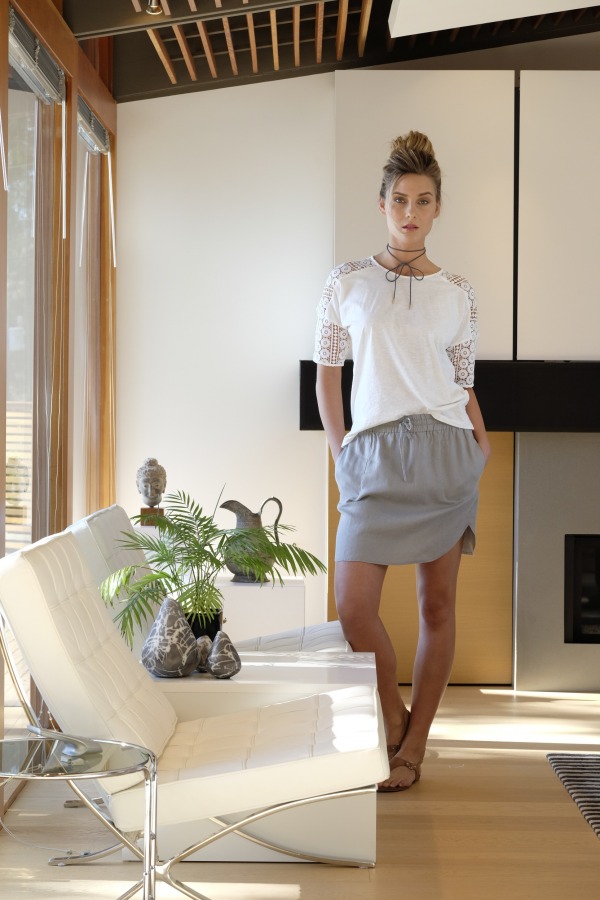 With this look, yet another way to look cool, be cool...feel cool! Hardly anything complex about her look. Hair up, one simple necklace and a comfortable, embroidered lace sleeves, cotton knit top with an easy, 100% linen skirt. Linen being the very definition of cool! Footwear? Try some cut out, open toe wedges or espadrilles. (more linen coordinates can be found online and instore).
French Connection lace and knit top (white) $68
Plum skirt with curved hem (concrete, natural or olive) $72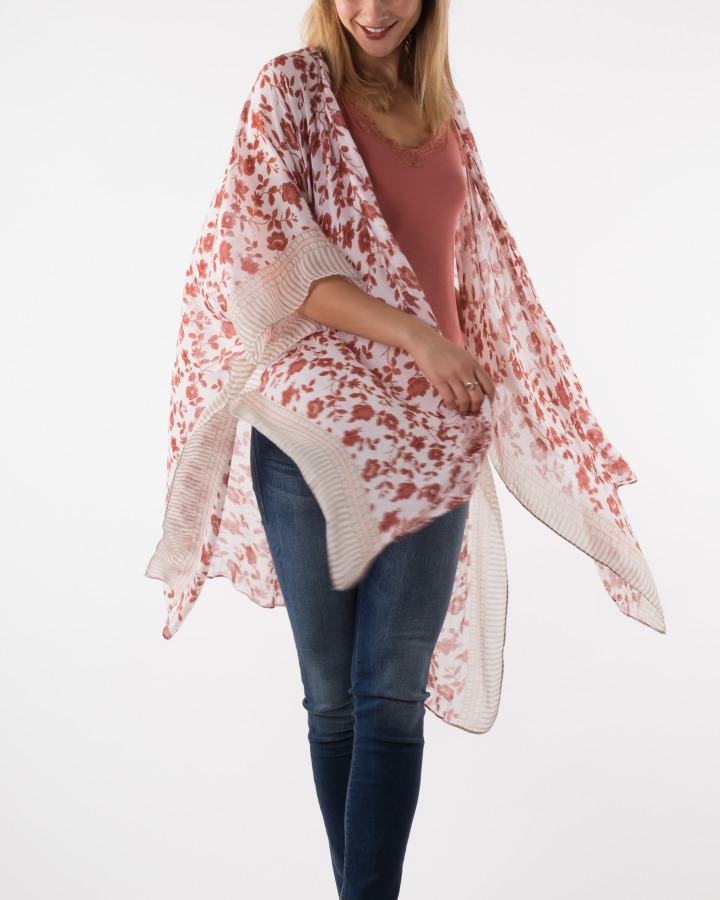 So pretty and light like a kiss into the air! If you're not really a red person, that's ok. It's more of a natural, clay like shade! If you're into muted colours or basics, this just gives your outfit a bit of punch without a lot of effort.
Cream Vicky print kimono (Marsala red) $59
This little cutie is a great, simple stripe tank dress that can be worn back to front or front to back. V-neck or scoop neck. Very easy to pair with leggings or on it's own, to just chill or, throw on a kimono or jean jacket when there is a chill!
Orb reversible tie waist dress (black stripe) $77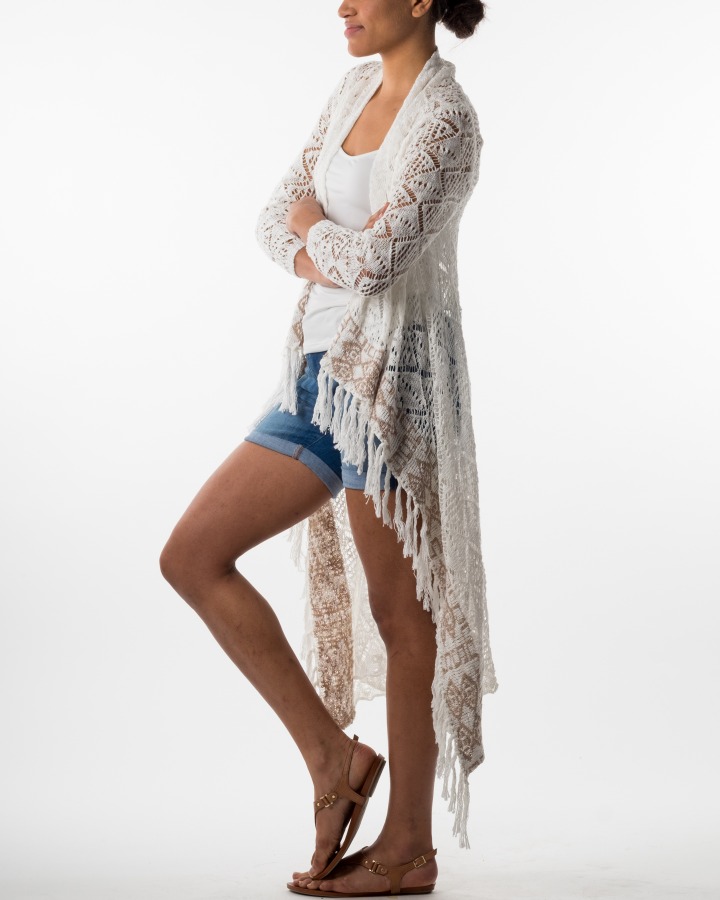 So, 'I want to try something different...new' you say....The above sweater might be far enough out of your comfort zone with some key features, making it stand out from the ordinary. Beautiful sweeping variegated hem, fringe, crochet and fresh white interspersed with a touch of natural beige. Quite an interesting design. Nice with your favourite distressed jeans.
Cream Albertina cardigan (84% cotton) (off white) $99
According to this book, relaxing, being happier and getting closer to the you, that is you does not mean you must drive like 'Starsky and Hutch' across town to get to your yoga class...what it does mean is...stop, look around you, take a breath, buy yourself some flowers or pick some, excavate an old artistic talent or try a new one...or simply park the devices for a few hours...after all, there's no GPS that's going help you find you!
Yours in fashion passion....
Suzanne M.
Listen to the wind...it talks
Listen to the silence...it speaks
Listen to your heart...it knows ~Native American proverb