When you think of red, do you instantly think of roses, lipstick, a fireman's hat? Or does your mind go to lobster, Ronald McDonald's hair, blood donations or Canada's flag! Go team Canada Go!! Regardless of how your mind works, it really is head turning. Thus why it's the colour for stop signs, alerts or Valentine's day. And did you know that July 25 celebrates St. Valentina, a Palestinian woman martyred in 308 AD. So

apparently one can celebrate Valentine's day on other days other than Feb.14th. Although, I don't need an excuse for chocolates year round.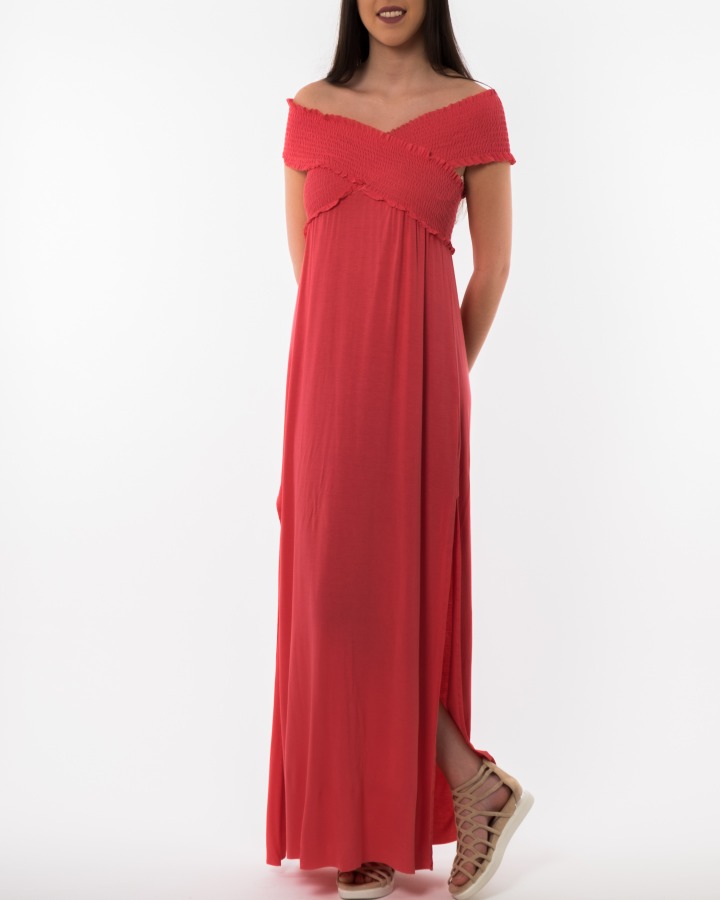 A sweet, feminine and yet easy dress design. Draws all the eyes to you and yet you can move so freely in this flowey maxi.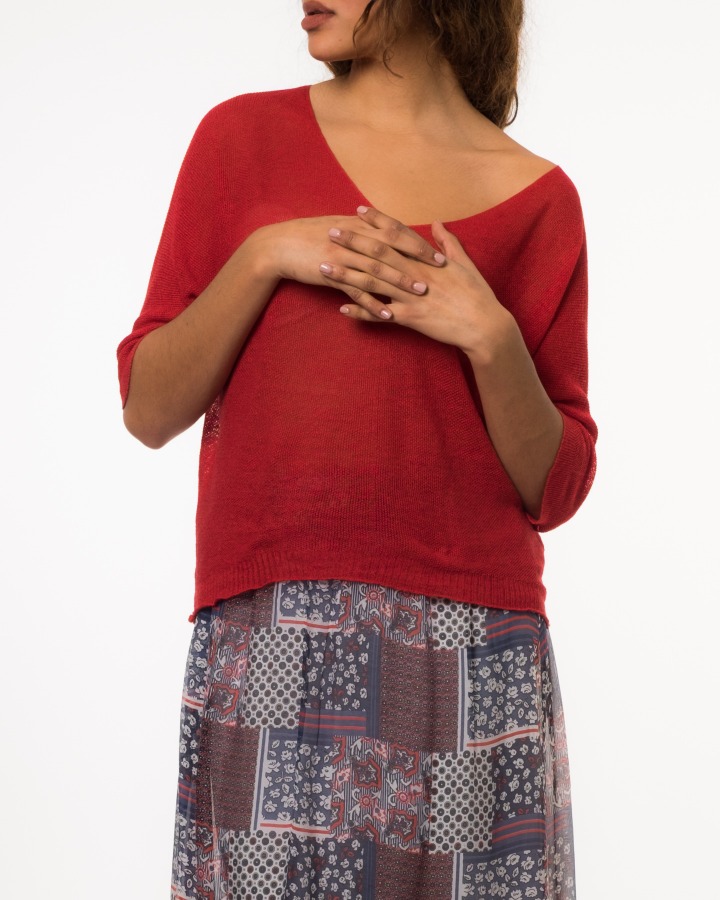 A great sweater for layering, with it's very light, sheer texture. Wear it with a blouse or a tank top beneath in an alternate colour.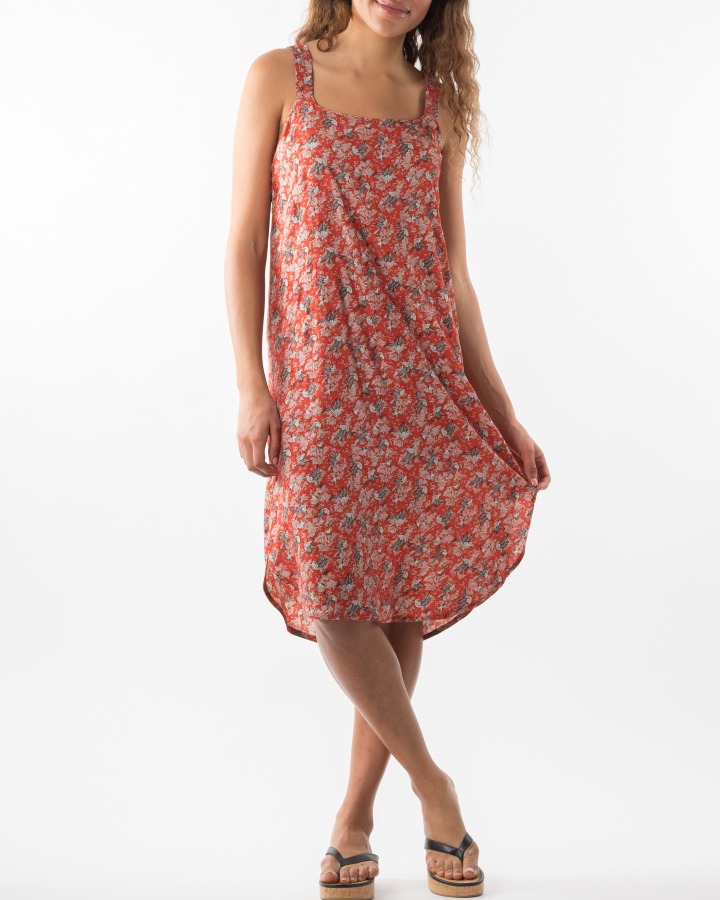 Another delightful pattern, yet in red floral. Florals are synonymous with spring and the above dress is a sweet take on an easy fitting style. Featuring a unique, complete button down the back design, thus creating an alternative. Wear it front to back or back to front. And if you prefer the 'violets are blue', it also comes in a blue pattern.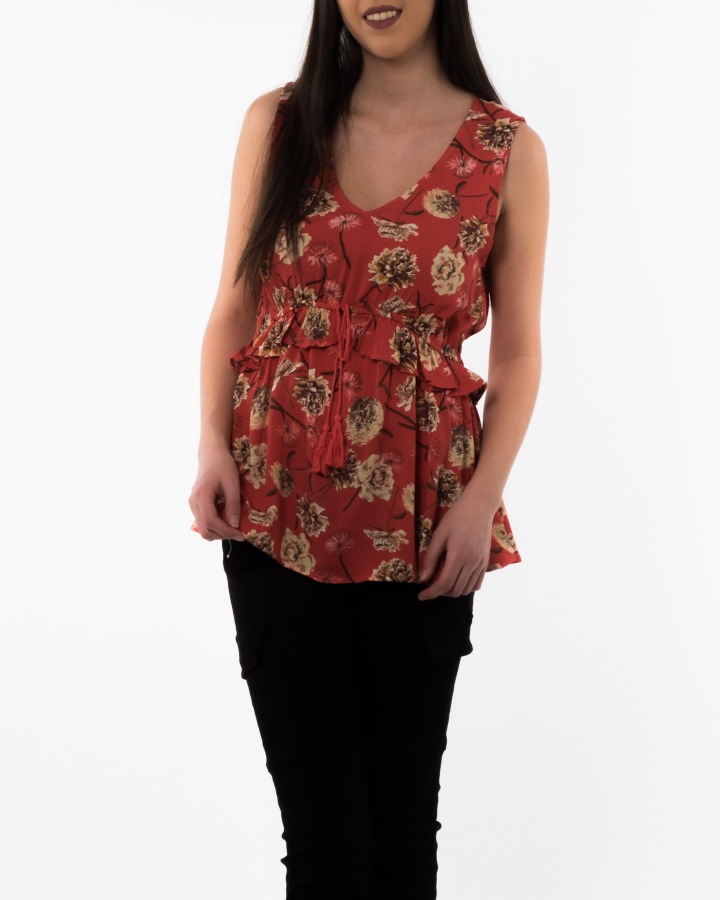 Of course, there are other versions of red, less bright. Like the above sleeveless, more earthy, terracotta shade. Featuring a drawstring, a mid waist flounce and an exquisite allover floral print.
Shall we talk about love and pink? Love is a touchy subject and pink...it's just a red wanna be! Just kidding, it's just a less assertive cousin of red. Sweet and nice but not as risky!
Be Young love print t shirt (white) $29
Cream ruffle front open cardigan (spring rose) $99
So if red is your colour and passionate hue
can't fathom wearing, purple, grey or blue
you're likely to be the first to go find or explore
challenges for you are never a chore
They say you're assertive, they say you're in charge
because you live life ever so large
So lover of red, I raise a glass to you (red of course)
Some advice, a fact, so true
as you look at me, your eyebrows have creases
Just remember that bikini's still come in TWO pieces!
Yours in Fashion passion...
Suzanne M.
HAPPY RED LOVERS day!
... read the full post and reader comments