How do you establish if your beloved, much worn suit is dated? Sleeves too wide, are there 'Dynasty' quality shoulder pads. Perhaps, simply put, your body has changed over time and your once 'coveted' 'go to' suit now just feels awkward. The jacket itself has a history going back to the middle ages, however, we need not 'look' middle aged in them (even if we are). Plum has established itself as an expert in jackets and suits, well designed and beautifully crafted pieces that go together or work well with others (like you)!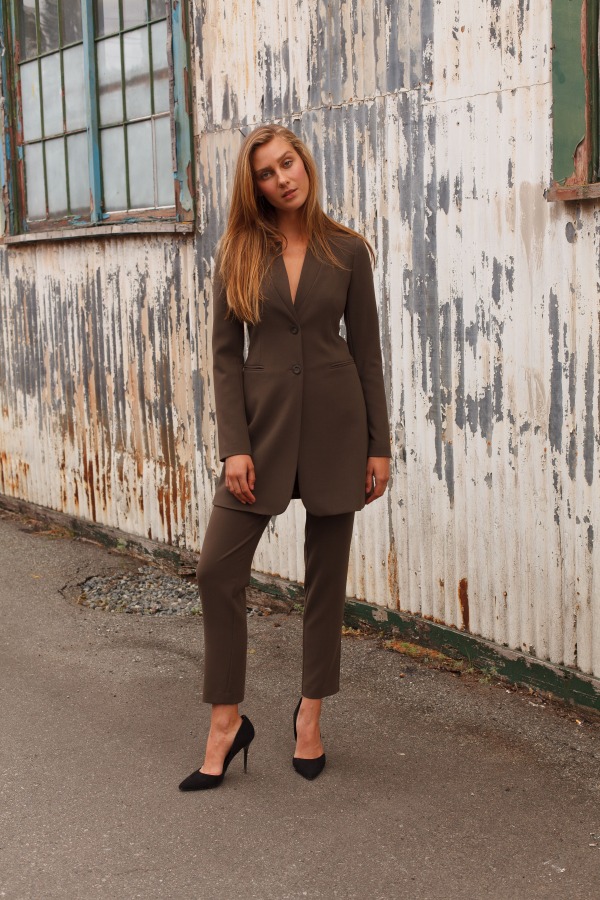 This is 'by far' one of my all time favourite Tobias jackets. An update of one of last years big hits, I would suggest investing in this one. It provides such a beautiful, long lean look and as above looks amazing with the matching pants. However, it also looks great with a shift dress or funky with jeans and an infinity scarf. I had so much fun creating looks with this.
Tobias 2 button long jacket (black, taupe) $249
Tobias slim pants with side zip (black, taupe) $98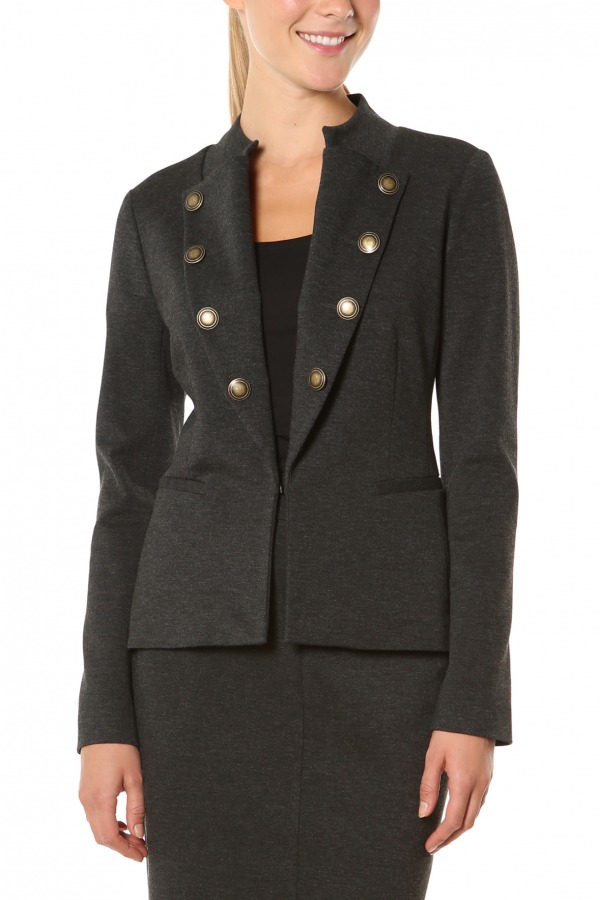 Another fabulous Tobias cut. The beauty of this great design is not only the great take on the military, but it's fabrication. Made of a wonderful blend of rayon, nylon, spandex, it has this outstanding style, with the comfort of a quality stretch fabric.
Tobias Military Jacket (black, charcoal) $195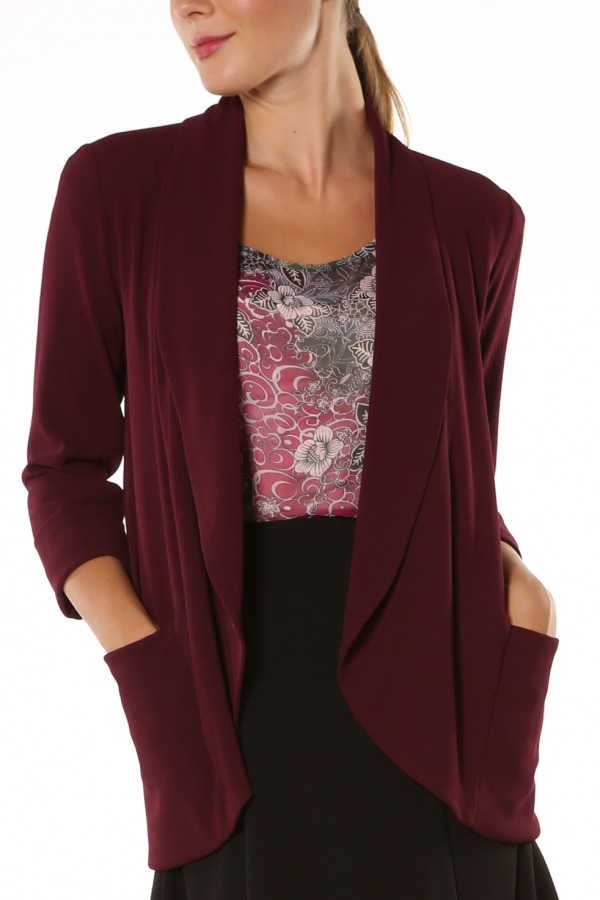 Perhaps you desire something lighter weight. This drape front, 3/4 sleeve, jacket has emerged as a strong style feature which makes a great style replacement for the ubiquitous cardigan. If you're feeling creative, try belting it otherwise, the unstructured, free flowing nature of this jacket is great as is.
Tobias shawl collar unlined jacket (black, wine) $169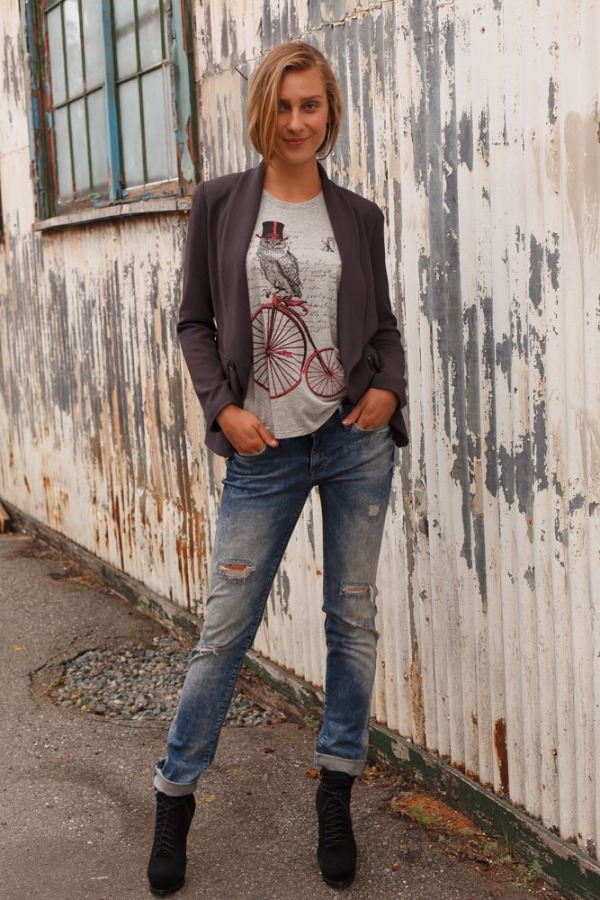 Such a funky, fun, weekend look. Or, perhaps your workplace is creative/casual. So easy to put together with the graphic t, the distressed jeans and sexy booties...watch out world! The jacket itself creates such a gorgeous silhouette, with such subtle but distinct features, that only Tobias styles.
Tobias button front shawl collar jacket (black, charcoal) $195
There are so many jacket styles now and Plum always provides something to suit each need. There is no longer a need to choose between looking polished and looking cool and updating your look does not require an entire wardrobe overhaul. Today's workplace may have changed in many ways but Tobias is consistent and steadfast with it's commitment to quality and design. Their designs are limited quantity so never hesitate when you find 'the one'!
Yours in Fashion passion...
Suzanne M.
... read the full post and reader comments