I grew up in a small city where, if you wore anything too long, too short, too bright, too clothes-Y??!!...you got...'THE LOOK'! You know...where the eyeballs turn but the head does not? Lord, you'd think I was wearing a meat sandwich, when in fact it was...wait for it...RED!! Thankfully, now, living in a metropolis such as Vancouver or Calgary, almost anything goes...Although while at a play the other night, I got the look, which jolted me back to my teen years! I'm not sure if that was good or bad...but thankfully I was ok with the 8th thing I changed into before leaving the house. Anyway...maybe you would actually like to turn heads! Well, let's find you a look!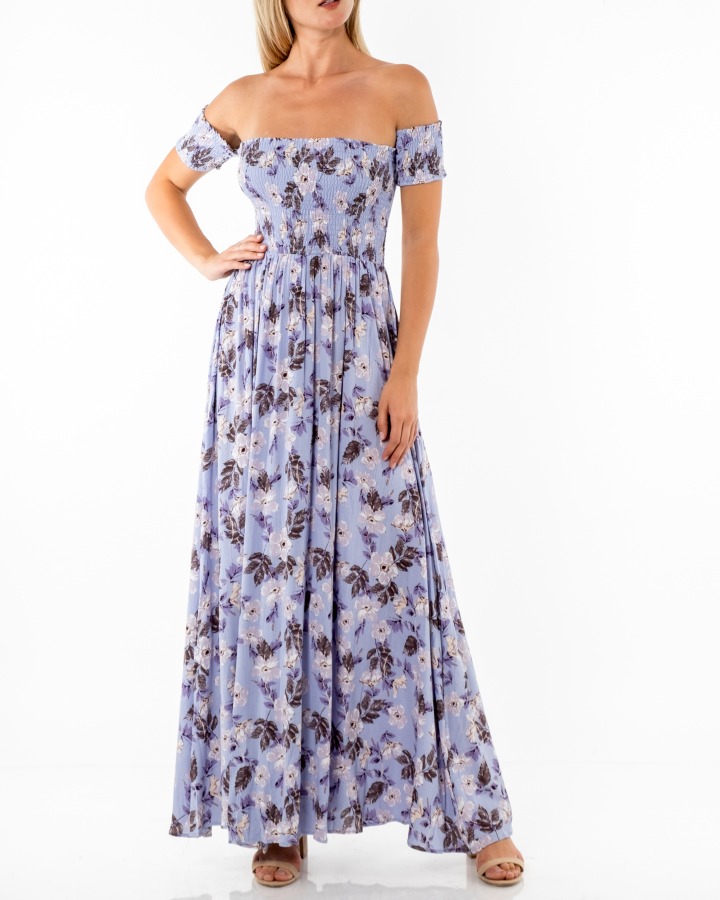 Something undeniably sweet about this dress in lovely lavender. At the same time, it's easy to wear with the shirred bodice, and just a hint of sexy. It's all about the shoulders! Which, until recent years, got very little attention. If it's too much for you, a shrug would work really well for dialing down the attention (but why!!).
Angela shirred bodice dress (lilac or mustard) $95
Drawing attention to yourself is not all about how short, low cut or daring you can be. sometimes, it's just a hint of something different, something new, something that makes you glow! This kimono looks like it was hand painted by spring itself!
Kimono with waist tie (blue/pink) $69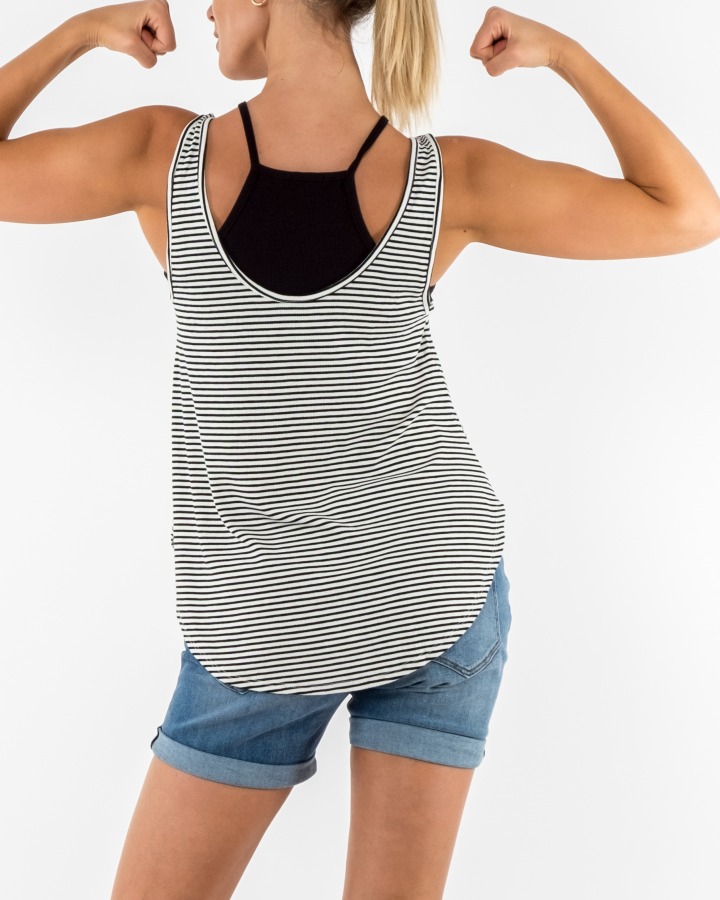 Oh ya! Show 'em what ya got! You worked hard for those guns! I know I would. Although mine look more like bread doe waiting to go in the oven. And that's ok, I love bread! Enough about me, this is a fantastic two piece. No more tugging at the undershirt...as the inside layer is lightly sewn to the outer.
Cherish stripe 2-piece tank (black or slate blue) $42
This shows off your creative side. As above, pull it up and wear it as a dress...add a belt, add a kimono...OR wear it as a skirt. A great two-in-one garment. Add to it, this gorgeous, exaggerated, playful, adjustable heart pendant. I am simply IN LOVE with them. Wear with bright red lipstick...and MWA!...just gorgeous! A real show stopper! (in a variety of sizes and colours).
Hummingbird pull on wrap skirt (black or heather grey) $59
Zsiska heart pendant (sold only in store in a variety of colours and sizes-large $45, smaller $32)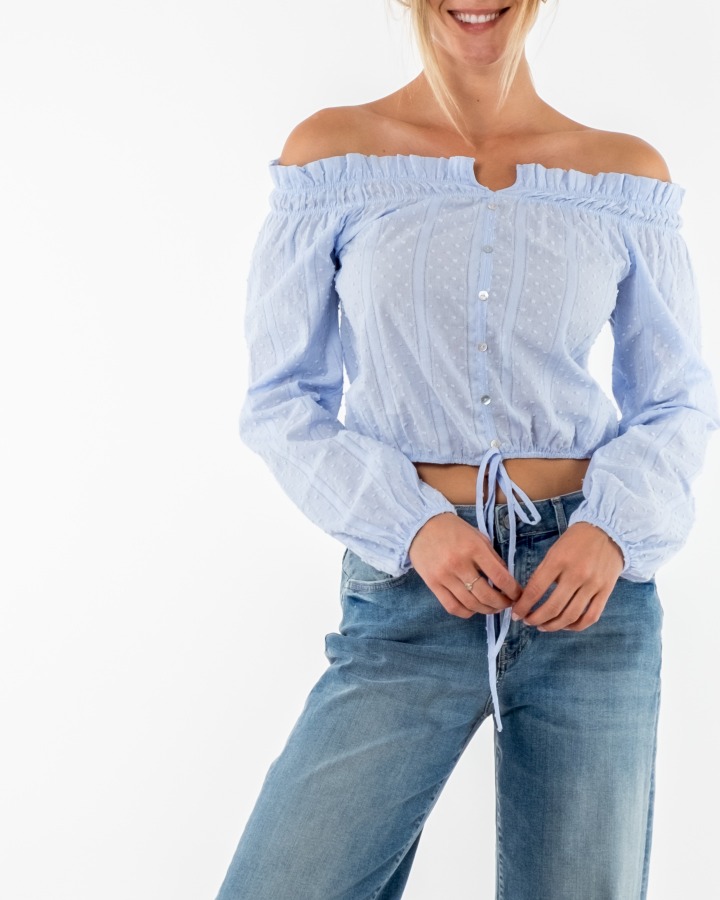 And yet another great way to show the shoulders (I'm starting to sound like the children's song 'head & shoulders, knees and toes'). This is a lovely, light weight cotton Swiss, pin dot...a nice alternative to tank tops; a great Friday night, out to dinner, look. Wear it with a long skirt, a peasant skirt, shorts or experiment and go creative with a tank dress underneath, thus not bearing your shoulders. Lots of things to try.
Allie Rose Swiss dot cotton blouse (blue or coral) $55
When you worry too much about what others are thinking, you waste precious time, not thinking about what you yourself are thinking...and the truth really is, we are a mere blip on the radar of someone elses life...might as well make it interesting for them ;)
Yours in Fashion passion...
Suzanne M.
"When you don't dress like everybody else, you don't have to think like everybody else"~Iris Apfel
... read the full post and reader comments