5 DAYS ONLY - 7 GREAT COLOURS TO CHOOSE FROM - MAK CREWNECK SWEATER
$45
IN STORE AND WEB STORE
My deepest sympathies go out to Calgary for the sudden passing of 'FALL'!!! Sadly, in a flash Autumn was just entirely covered up for the year. We now are thrust into sweater season. As much as a dump of snow is not new to us, neither are our last years sweaters. And we are left to either find inventive ways to wear them or find replacements. Which, tends to make the cold and cuddle season a bit more appealing (well, the cold part). Let's entertain ourselves with a look at the sweater that's on special and some new ones and fresh ways to wear them.
The quintessential, lush sweater for the season. Quintessential because of it's universally appealing fit, soft texture and comes in 7 seasonal colours and as a basic, completes so many fall/winter ensembles.
Mak crewneck sweater - (teal, yellow, black, off white, burgundy, red or camel) (Oct 4 - 8 - $45)
And yes you can so tuck it in, add an infinity scarf, a bold necklace and a hat. Basically converting your basic into something beyond basic!
Mak crewneck sweater worn with:
Love Tree plaid knit pants $69
Menswear fedora hat (charcoal or coffee mix) $49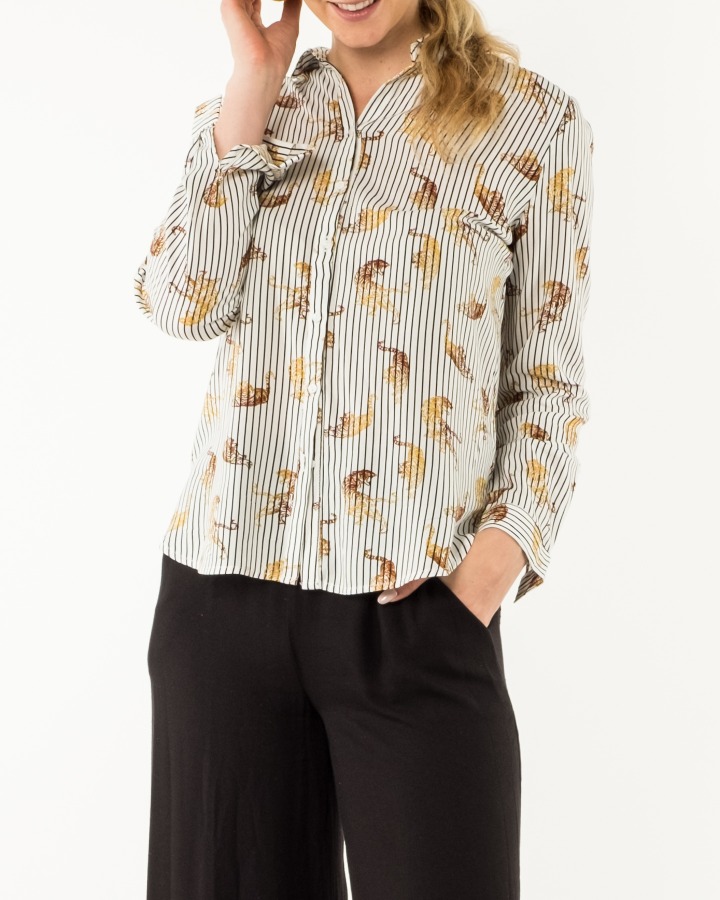 Maybe there are times when you want to take off the sweater; layering is always great with varied types of environments. To this, add a classic cut shirt with an unexpected, all over print pattern to give your outfit some kick.
B Young printed button down blouse (off white/mustard) $65
In a professional setting skirts are great with sweaters for a diversion from pants. If the one on the right appears too short, put on a pair of crop leggings and add ballet flats. This takes a simple, pulled together look, to a fresh new level, with very little effort.
Soya Concept Glenplaid pull on skirt (burgundy/off white) $75
Motion A line mini skirt (black check) $69
Kimono's, shawls and open front sweaters continue to dominate the sweater market. The above sweater is just a brilliant combination of all of those, with the added smart function of a button for a shawl look, a bit of flair! And who doesn't love the fringe trend?
Love Tree fringed shawl sweater (black, wine, camel or heather grey) $69
Reaching beyond the solid colour sweater or different knit patterns of course is print or patterned. Making an interesting look by itself. Have some fun playing around and mixing patterns or simply wear as is.
M printed floral sweater (beige or blue) $60
Motion long grey check coat sweater (grey) $90
Sweater weather....a time for crunching through leaves wearing your favourite boots, watching your dog frolic in the snow like some crazed beast high on life, sipping a hot chocolate at a cafe patio watching the passersby, or recreating the opening scene from the Mary Tyler Moore show! (I always wanted to do that-maybe this year)!
Yours in Fashion passion...
Suzanne M.
"Bad weather always looks worse through a window" ~ Tom Lehrer
... read the full post and reader comments