This week on the blog, I have some very special news to share. And while I'm bursting with jokes about how this is a 'plum place' to work, I'll resist the temptation to pun and just come out and say it.
At the national Big Brothers Big Sisters convention earlier this month, Plum was honoured with the Community Mentor Award for 18 years of continuing support. What does that mean? In their own words, "this award is presented annually by Big Brothers Big Sisters of Canada to a company that has made a meaningful contribution to a local agency to better serve children in the area with mentors."
Since 1994, Plum has donated $110,000 to Big Sisters through event sponsorships, auction donations, and annual in-store fundraising campaigns. Plum also sponsors Big Sisters' annual volunteer recognition event to show appreciation to the hundreds of women who commit to making the lives of Little Sisters better.
Of course, we would never be able to generate the kind of support and awareness that Big Sisters needs without our fabulous staff and equally fabulous customers. Once again, a huge thank you to anyone who made a contribution during our May-long fundraising campaign!
Plum founders and owners, Katie O'Brien (left) and Ed Des Roches (right) with Justine Greene, Executive Director of Big Sisters of BC Lower Mainland.
This award was made possible by the company owners, Katie O'Brien and Ed Des Roches, who wanted to support organizations that would resonate with their employees and customers. Big Sisters aids tremendously in the confidence building and development of women and girls, something we can all recognize the value in. Right on!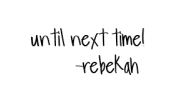 ... read the full post and reader comments