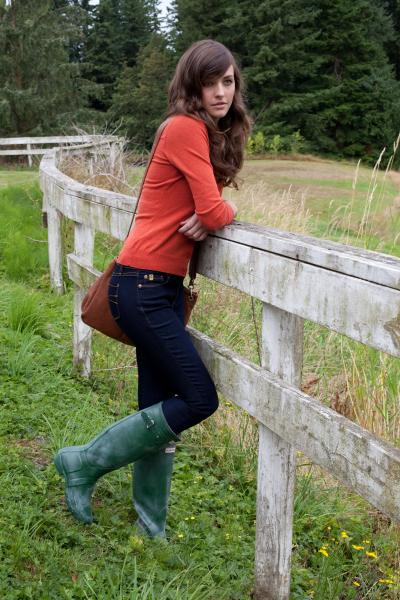 Highrise skinnies in Indigo, $120 on sale for $95! Plum's Yoga Jeans (in Black, Ink, Indigo, and Recycled Brown) will be priced at $95 for four days only (October 25-28), so get them while they're hot!...which is always.
How do you explain Yoga Jeans, by Second Denim, to someone who has never tried them before? I'd love to tell you that they're the comfiest pair of jeans you will ever put on your body. But honestly, you need to feel 'em for yourself to truly understand the level of comfort I'm talkin' here (side bar: I once had a customer come by and tell me she actually went to yoga class in her Yoga Jeans. I'd like to see any other pair of jeans take you into downward facing dog and back.).

While that's not really what they're meant for, the point is that these jeans are as flexible as you are! So how do they do it? How do you make jeans that don't sacrifice fashion for function?
It starts with premium denim containing 97% brushed cotton and 3% elastane on a diagonal weave (that means 4-way stretch, my friends). Add a six-piece waistband contours your body for a fit that always hugs, never gaps. Put it all together and you've got a pair of jeans with a 92% shape memory - rated highest in the world.
Plus, Second Denim is a Montréal brand, and Yoga Jeans are made right here in Canada.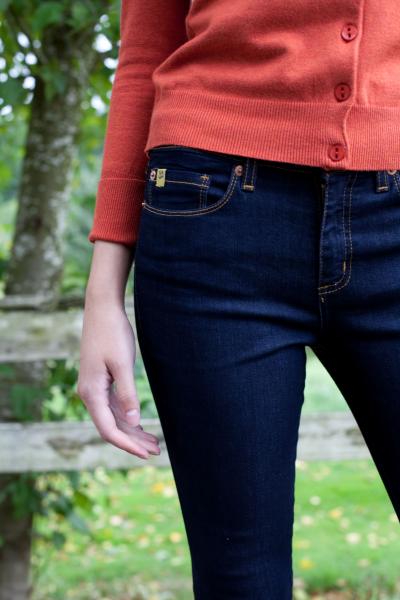 You can check out Second Denim for yourself right here


So tell me! Do you have a pair? How do you like them? Leave me a comment here, tweet me @PlumClothing, or make a comment on our Facebook page!